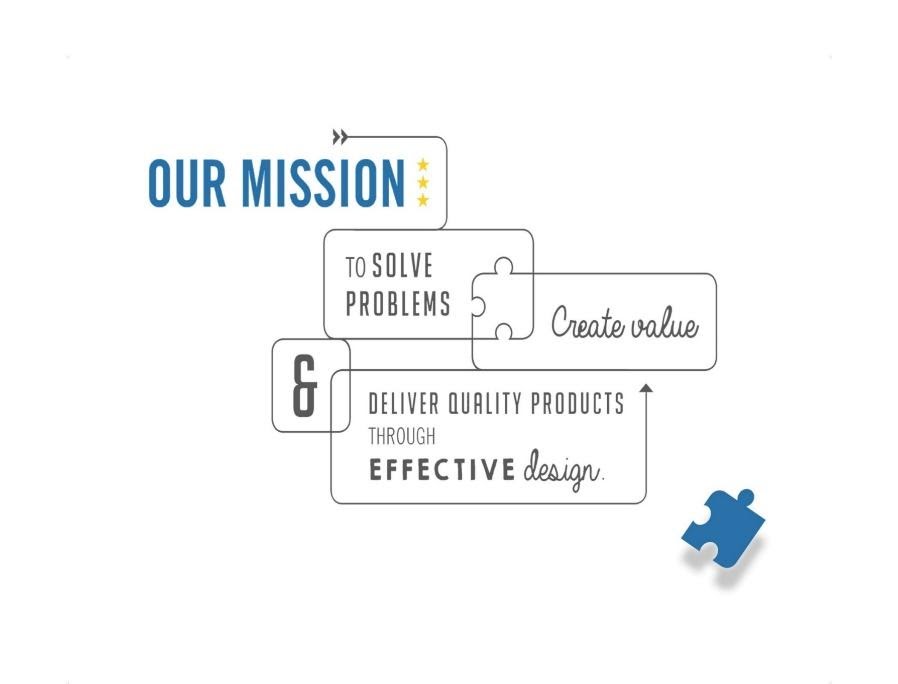 id8 Studio was established in 2002 with the vision of partnering with brand and retail clients to deliver innovation at point of sale.
After 20 years in the business, we understand retail and the path to get there. That's why we believe that the key to a successful retail marketing activation is about working through the whole process, from sketch to concept and all the way through to in-store installation.
MEET ID8'S FOUNDERS
ANTHONY BALLESTY. MANAGING DIRECTOR
Anthony has over 20 years in the POS industry and is a senior figure in the Australian POP industry. Anthony established id8 Studio in 2002 and has championed the growth of the business to be one of the leading retail display companies in Australia today.
PATRICK BALLESTY. SALES DIRECTOR
Patrick is a sales professional skilled in understanding clients problems and creating value through innovative design solutions. Patrick leads a talented and passionate team of experts who solve problems, create value, and deliver quality solutions through effective design.
Awards
Winning in-store is the most important measure of success, but winning industry accolades allows us the opportunity to take a moment and share success with our amazing team and clients. Our retail solutions drive innovation year on year for our clients and our partnerships are key to the success of the displays that we design and produce.
id8 Studio's retail marketing solutions have been awarded with more than 50 Shop! (Previously POPAI) awards which include Global, Pinnacle and Gold Shop! awards in a vast array of categories. This year, id8 Studio won 5 Shop! awards including the Pinnacle award for Best Display of 2020.
WHAT DO OUR CLIENTS HAVE TO SAY?
"ID8 is my go-to for all instore POS solutions because they are creative, resourceful, innovative and always take the initiative. They work within my budget but don't compromise on quality. The whole team is professional, efficient and most of all, fun!"
"By using the SuperWrap technology for our consumer promo campaign tower displays, not only were we able to drive efficiencies with costs but also the field team loved how easy they were to assemble and disassemble once the campaign was over."
- Guy Giovenco – Stuart Alexander
"As a preferred business partner id8 have worked to understand the many layers to our business. Their commitment and flexibility has meant that we have always been able to go to market with the best option for our customers, which has in turn led to some of the best results for our business."
- Mark Emery – Manager, Category & Trade Solutions,
SC JOHNSON
"We got some amazing feedback on the bins from our reps. They love them and say they are so easy to assemble it has changed their lives. So a big thank you to your team."
"It is with great pleasure to announce that Jack Daniel's together with id8 Studio have been awarded a double GOLD at the annual POPAI excellence awards for our summertime below-the-line (BTL) activation. Our summertime BTL activation in 2009, was the largest BTL campaign we have supported for the brand for many years so to be awarded a double gold is an outstanding achievement for Brown-Forman. I would particularly like to mention the passionate and enthusiastic team at id8 Studio who continually keep raising the bar for our BTL activation's and cease to amaze us with innovative display solutions."
"id8 have never been an 'agency' but are very much an extension of our team."
- Michael McShane – Managing Director, APAC, SVP
"I've personally worked closely with Patrick and the team at ID8 for over 5 years and they have been a valued partner on many projects for Xbox during that time. The quality of work is always high and the level of service and expertise provided is always professional and welcomed. We can even boast a POPAI award for one Xbox project that ID8 delivered, which was a proud moment for us both. I look forward to a continued partnership with ID8 well into the future."
- Dan Connell – Xbox Channel Marketing Manager,
Microsoft
"Id8 continues to lead the innovation of, the CAD design and evolution of the Point of Sale for Tip Top Bakeries. We have a comprehensive Shopper Marketing platform and consider id8 a key partner in meeting shopper needs in-store and streamlining our POS go-to-market experience. They get out from behind the desk to gain intimate knowledge of our retailer nuances, dive into shopper research and respond to briefs in the most timely manner."
"For the last 3 years I was regional Oral Care Trade marketing so I have seen many global executions of T&L. Your design is one of the most effective I have seen."
"Our installations are now the standard that all other publishers should aspire to and would be happy to recommend your name to them."
STRATEGY & APPROACH
id8 Studio was established with the vision of partnering clients and working together to deliver innovative point of sale displays, merchandising systems and all things retail marketing.
Implementing the strategy of building strong local and offshore manufacturing partnerships, means id8 Studio is not limited by specific materials and manufacturing facilities resulting in use of cutting edge of technology, manufacturing, and production techniques to deliver what the client wants.
The design team specialises in aesthetic design and specifying the most appropriate material and manufacturing processes ensuring all of our work combines integrity and functionality with stand-out visual impact.