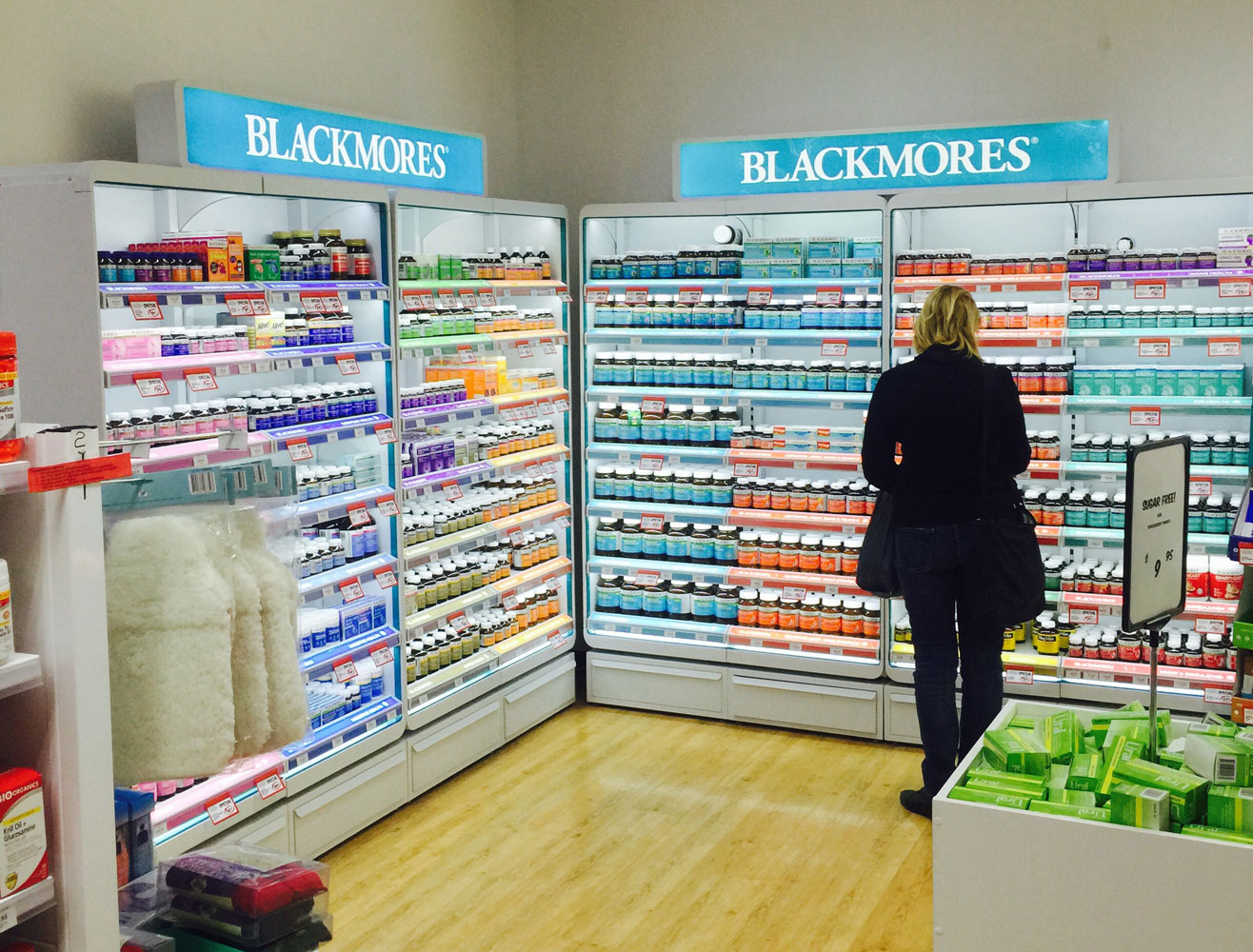 BPOD NEXT GENERATION

Consumers currently find the vitamin category a frustrating place to shop often confronted with a 'wall of confusion' which has a negative impact on the customer experience leading to disenfranchised consumers. Shoppers are currently seeking order, sequence, and clarity to make informed decisions.
THE SOLUTION: The ICONIC BPOD Permanent Display reflects Blackmores core values and product benefits to deliver a create and exciting display solution that drives visibility and consumer action in key accounts. The key was simplifying the solution to help shoppers effectively navigate the category, while adding smart features and future proofing the design by including educational and promotional graphic components.
BLACKMORES
Category