DE'LONGHI DEHUMIDIFIER DISPLAY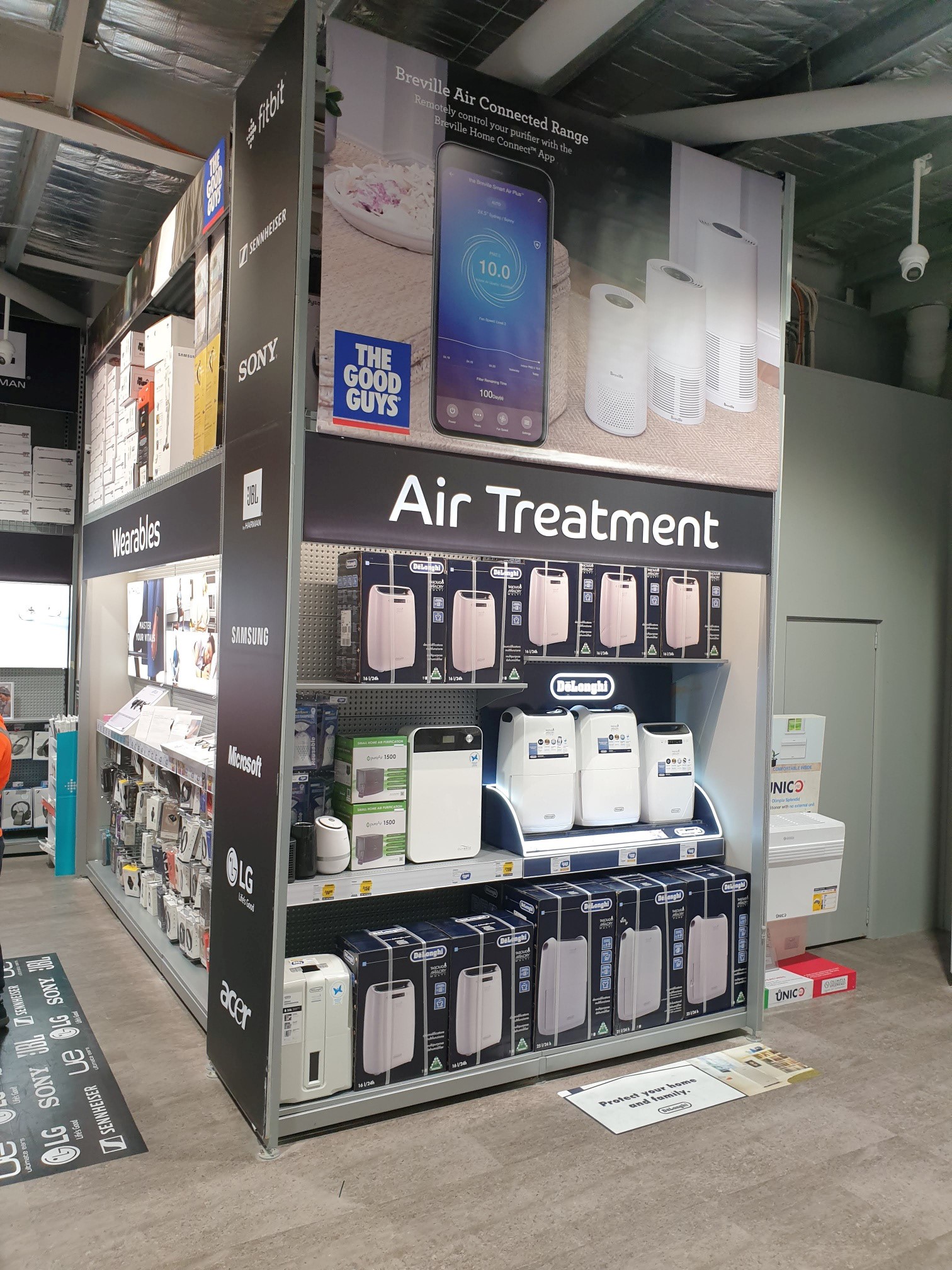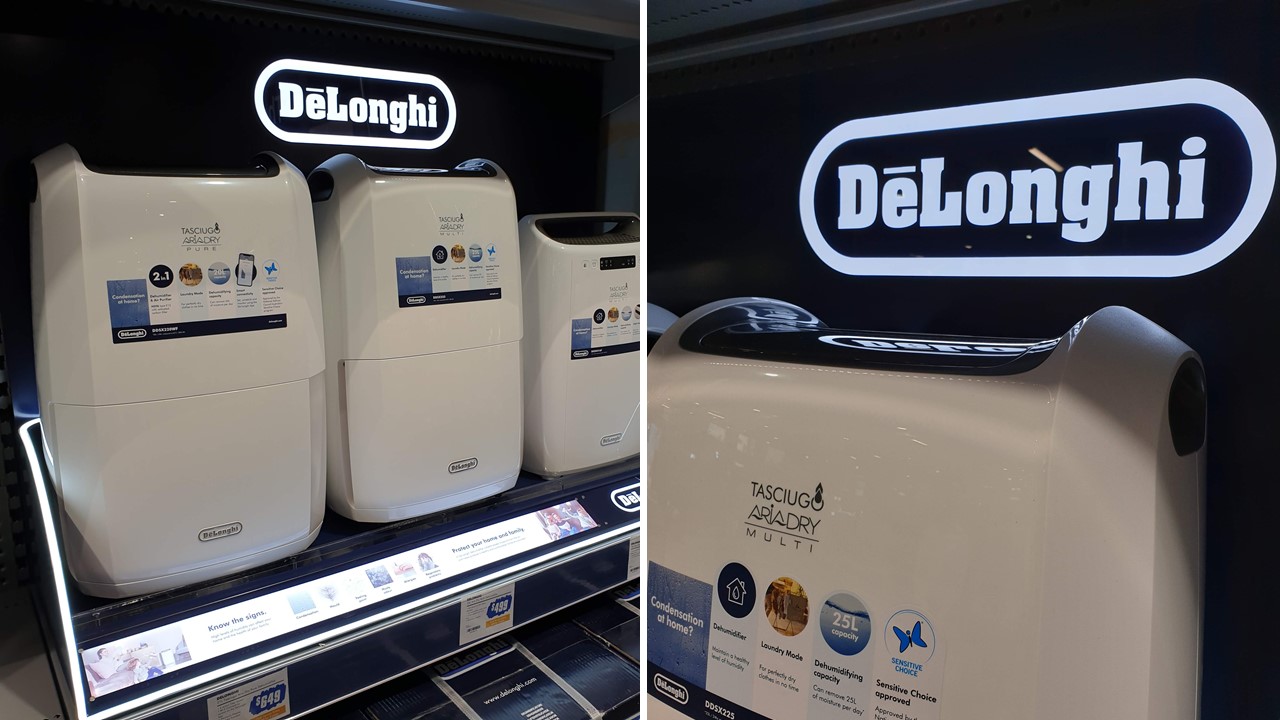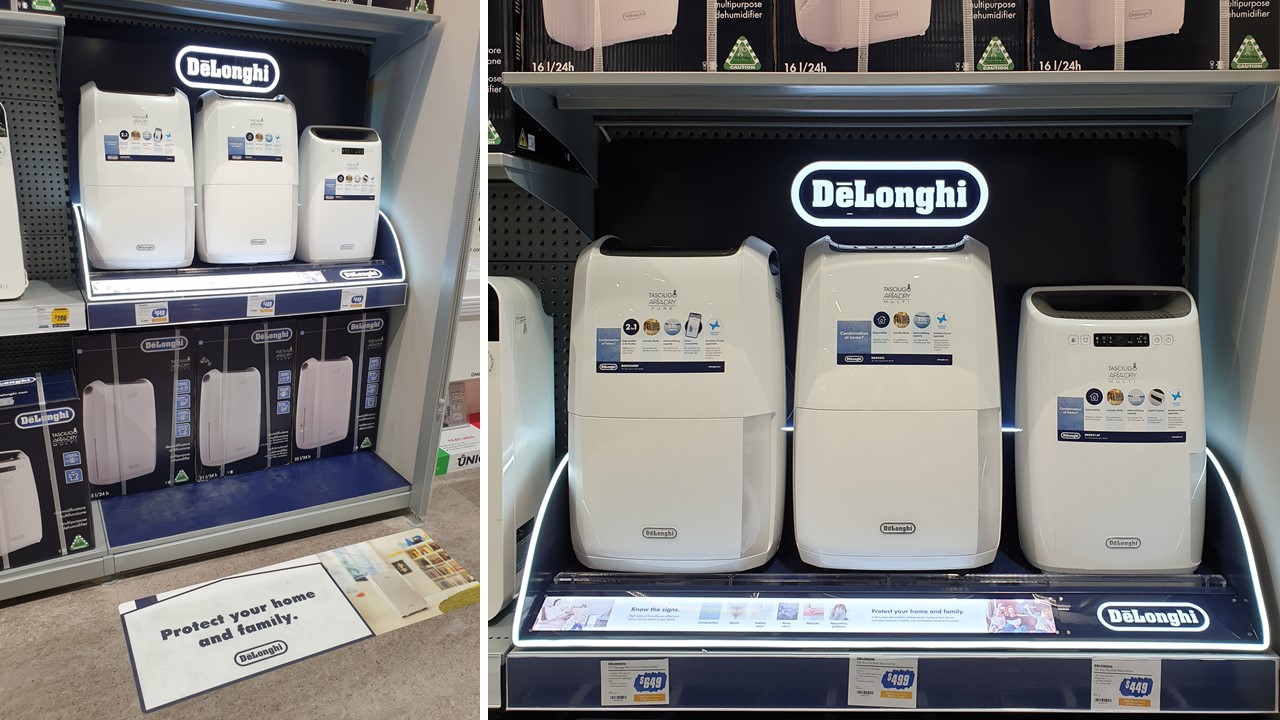 DE'LONGHI DEHUMIDIFIER DISPLAY
With strong display activity into the channel from new category entrant Breville, De'Longhi saw the need to develop a strongly branded, permanent display to delineate their range from the competition.
The id8 design approach was to create 'flexibility in execution' – designing a POS suite with options for single tray, tray with illuminated header, or tray with branded magnet panels. The adaptable retail marketing elements created to support the De'Longhi Dehumidifier range enabled the brand to maximise their on-shelf presence, owning the Air Treatment category within The Good Guys and Bing Lee stores.
The adaptable display solution can also transition seamlessly into prime positioning end-cap locations at The Good Guys stores. Read more in the blog post.
DE'LONGHI
Category