GOLDEN & TIP TOP BAKERY DISPLAY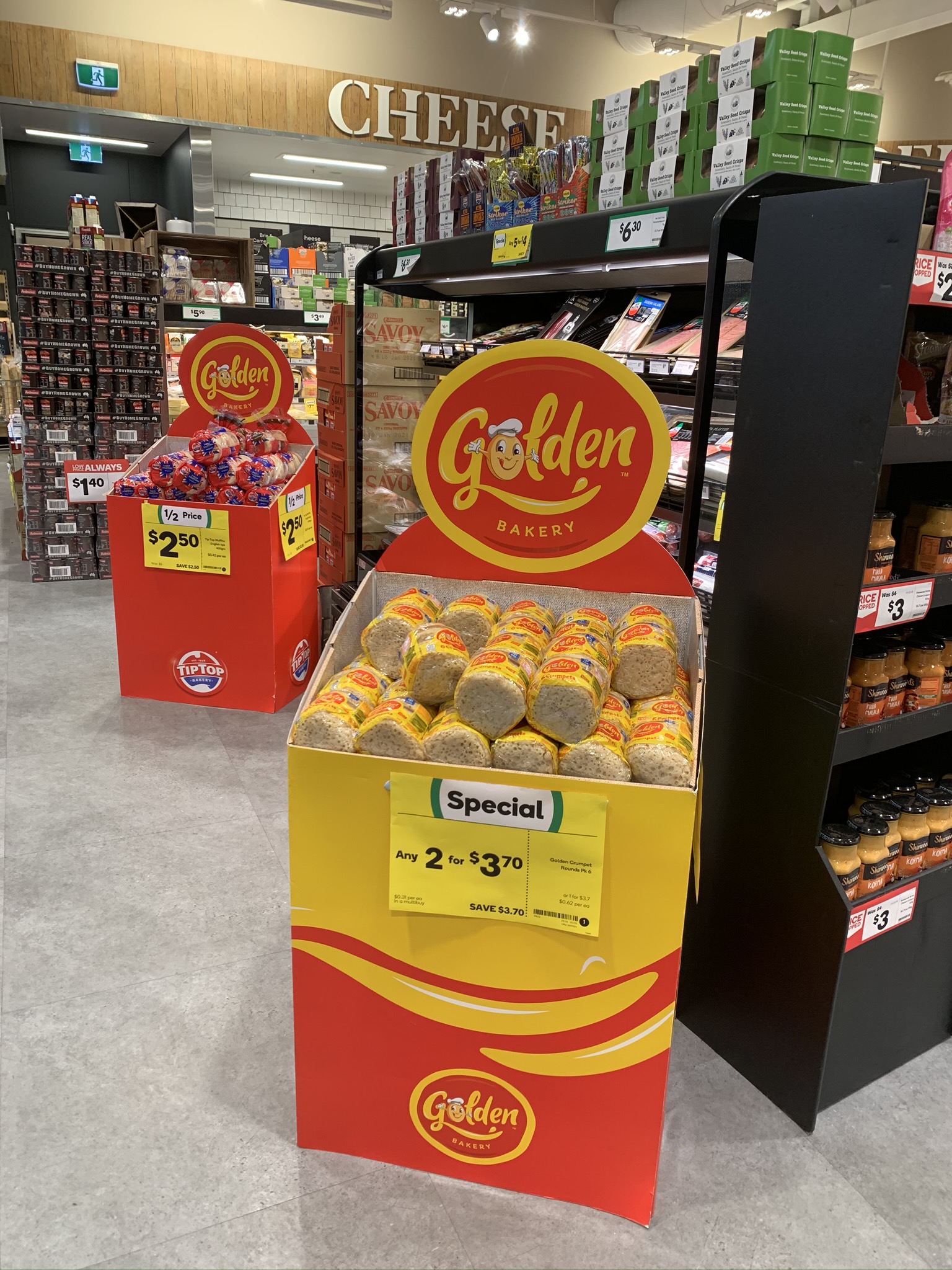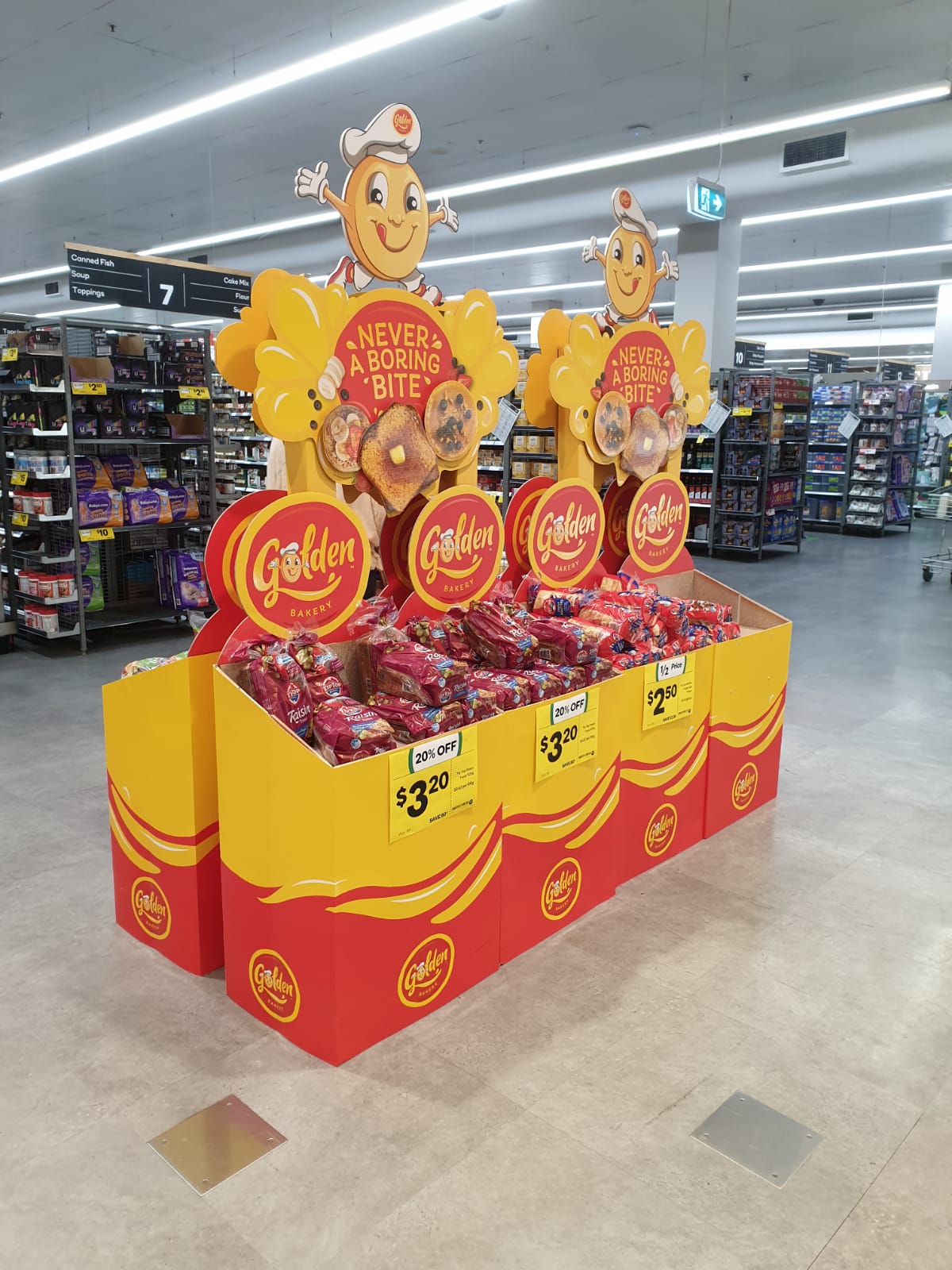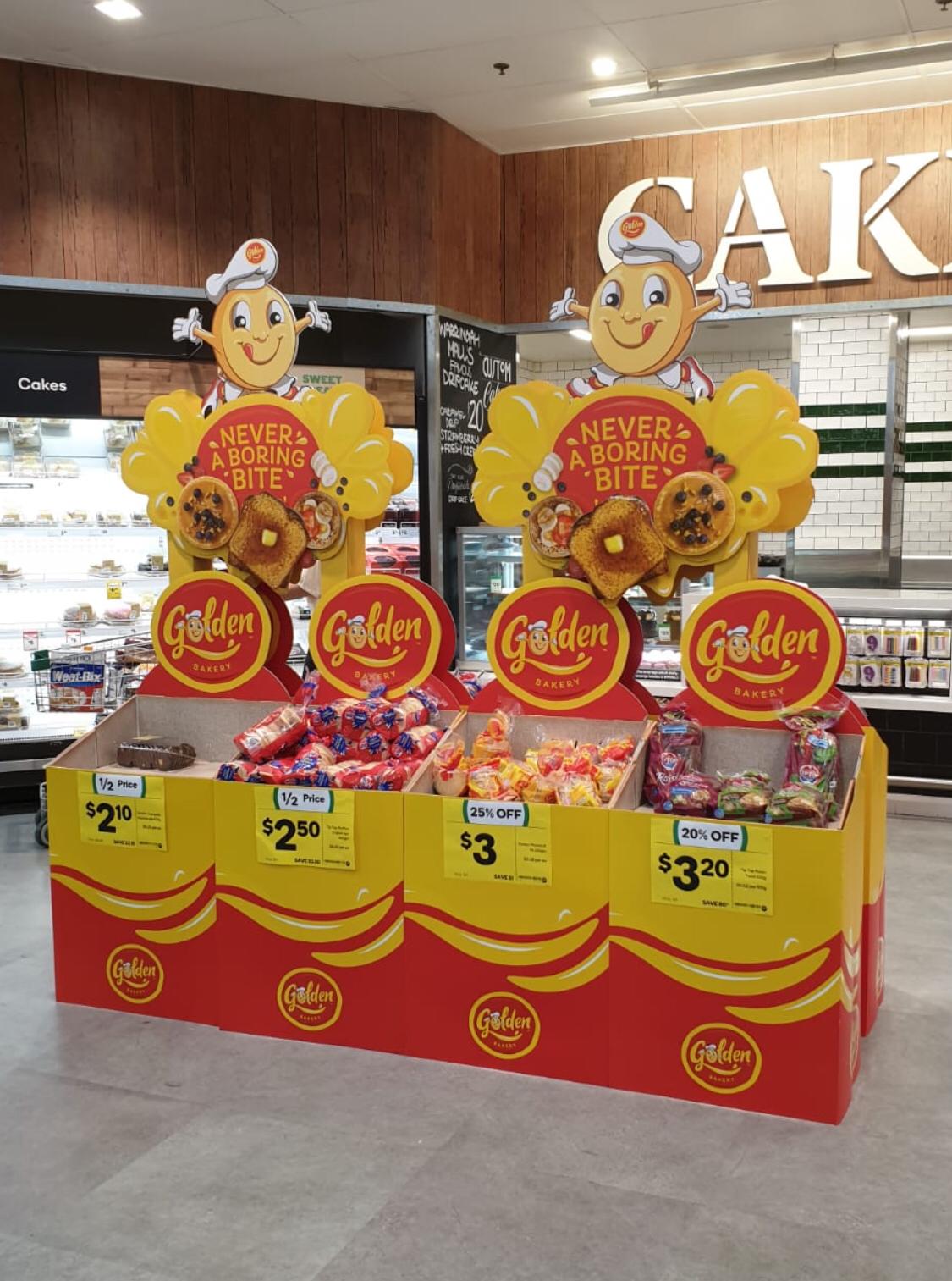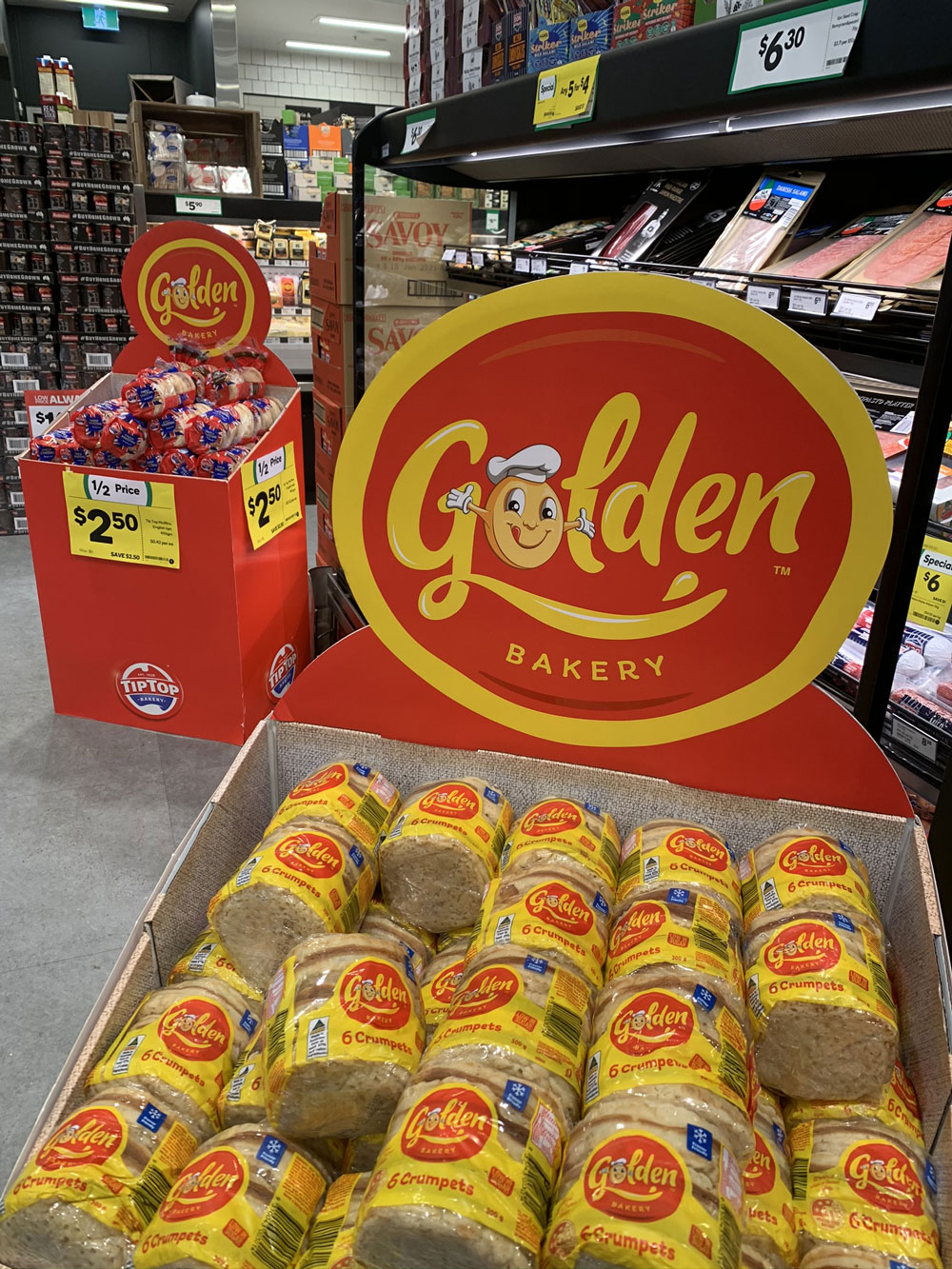 GOLDEN & TIP TOP BAKERY DISPLAY
We were asked to create a Bakery Breakfast Destinations for TIP TOP and GOLDEN in Coles, Woolworths, and Metcash supermarkets with the aim of disrupting the shopping trip using high impact off-location displays with the purpose of disrupting shoppers on their supermarket trip.
POS OBJECTIVES:
To achieve disruption instore, there were 2 critical elements that needed to be balanced;
Volume
Big Theatre. The challenge was to create immediate shopper impact on a budget.
We addressed the 2 main criteria to achieve volume and big theatre instore by creating an adaptable solution through creating an impressive quantity of bins, together with adaptable archways to heighten the visual impact and shopper experience.
GEORGE WESTON FOODS
Category