MICROSOFT WINDOWS REINVENTION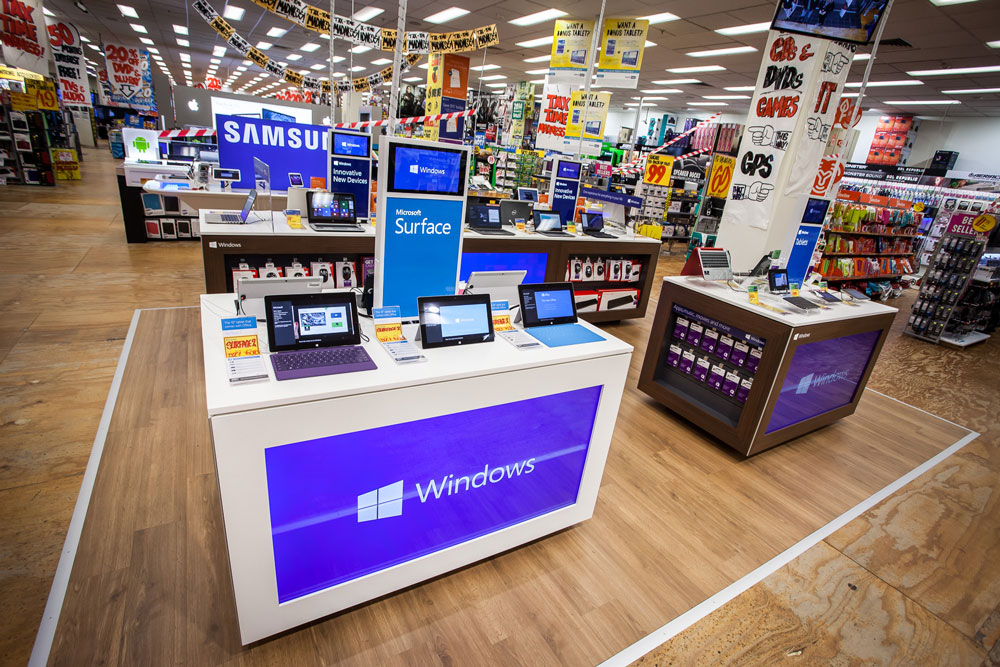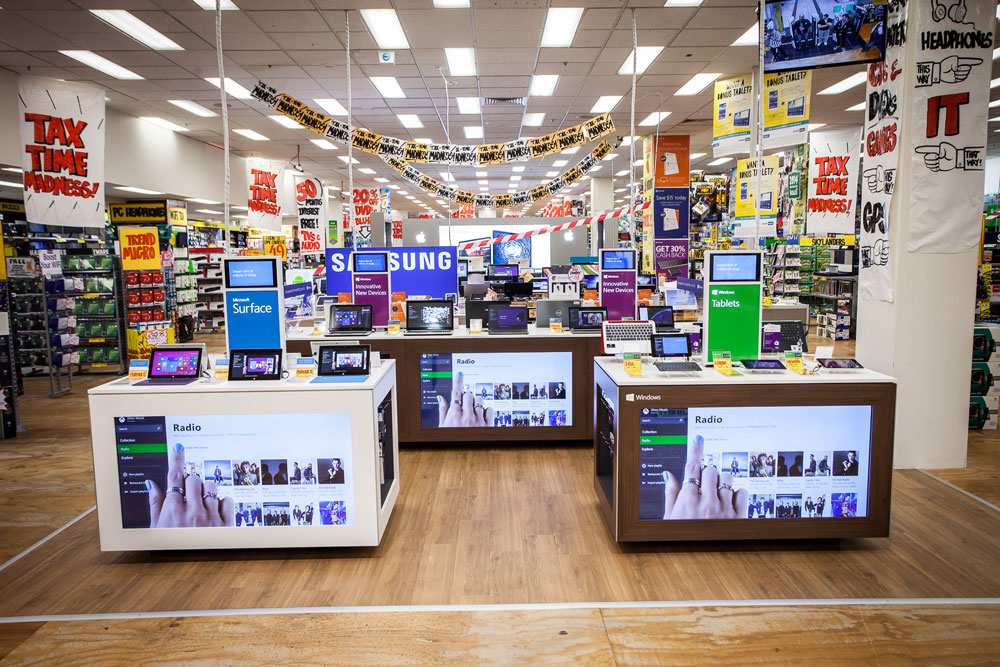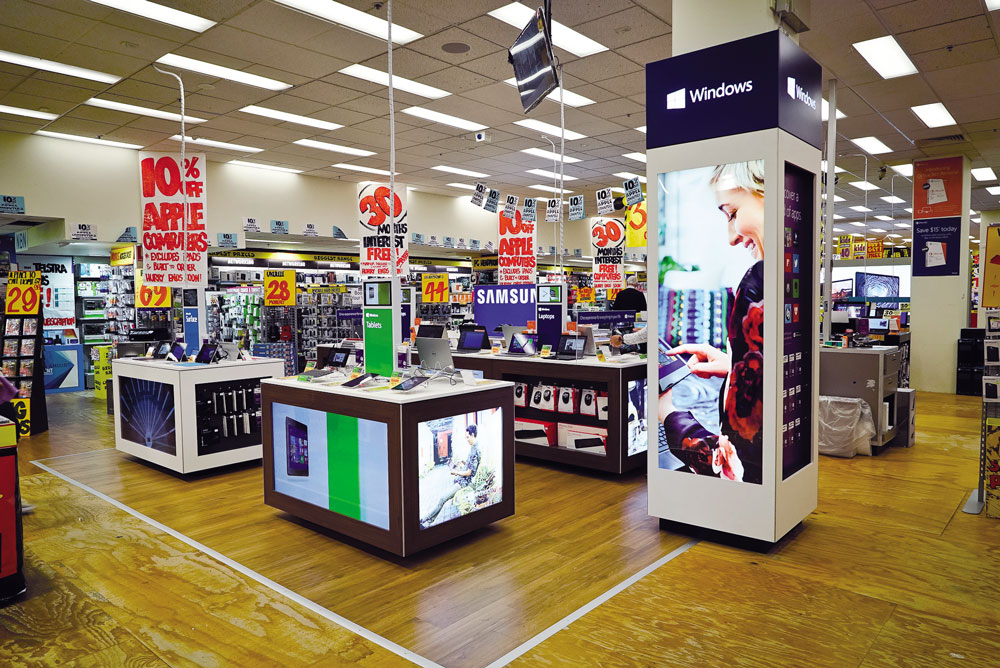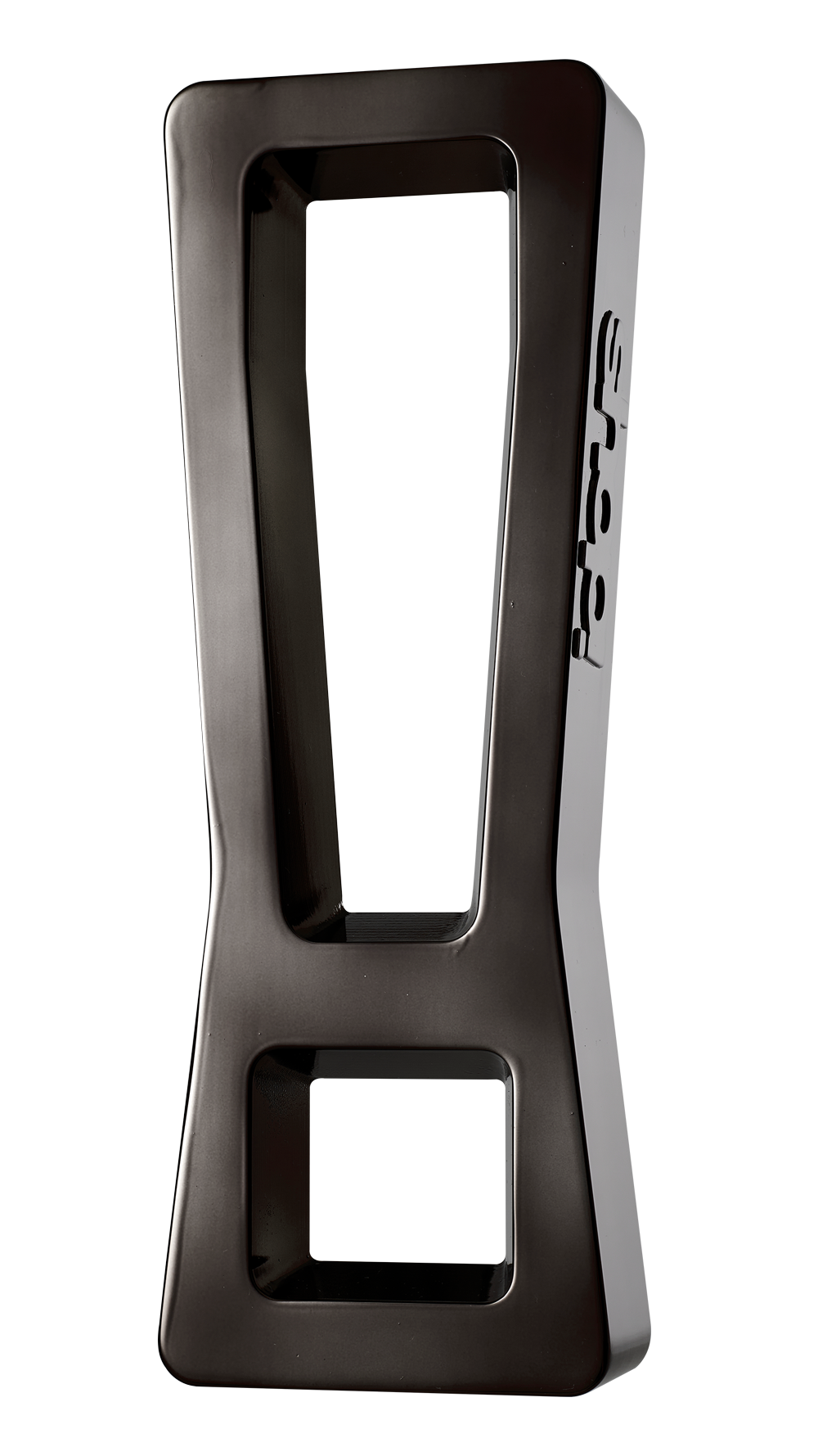 MICROSOFT WINDOWS REINVENTION
Retail marketing in the consumer electronics (CE) retail sector in Australia is heavily dominated by Apple and Samsung. Both brands are known for their bold, recognisable and highly visible in-store "permanent" footprint.
In 2014, Microsoft was in a unique position, as it had the opportunity and responsibility to service and represent its entire OEM partner network as the "category quarterback".
Our design was based on a 3-stage shopping process of Hi/Eye/Buy.
HI-Screens and signage to attract the consumers to the zone
Eye-Our pillars inform shoppers and assist with navigation.
Buy-Whilst fact tag and device merchandising assists shoppers to make informed purchase decisions
Shop! 2014 Permanent Display of the Year
MICROSOFT
Category