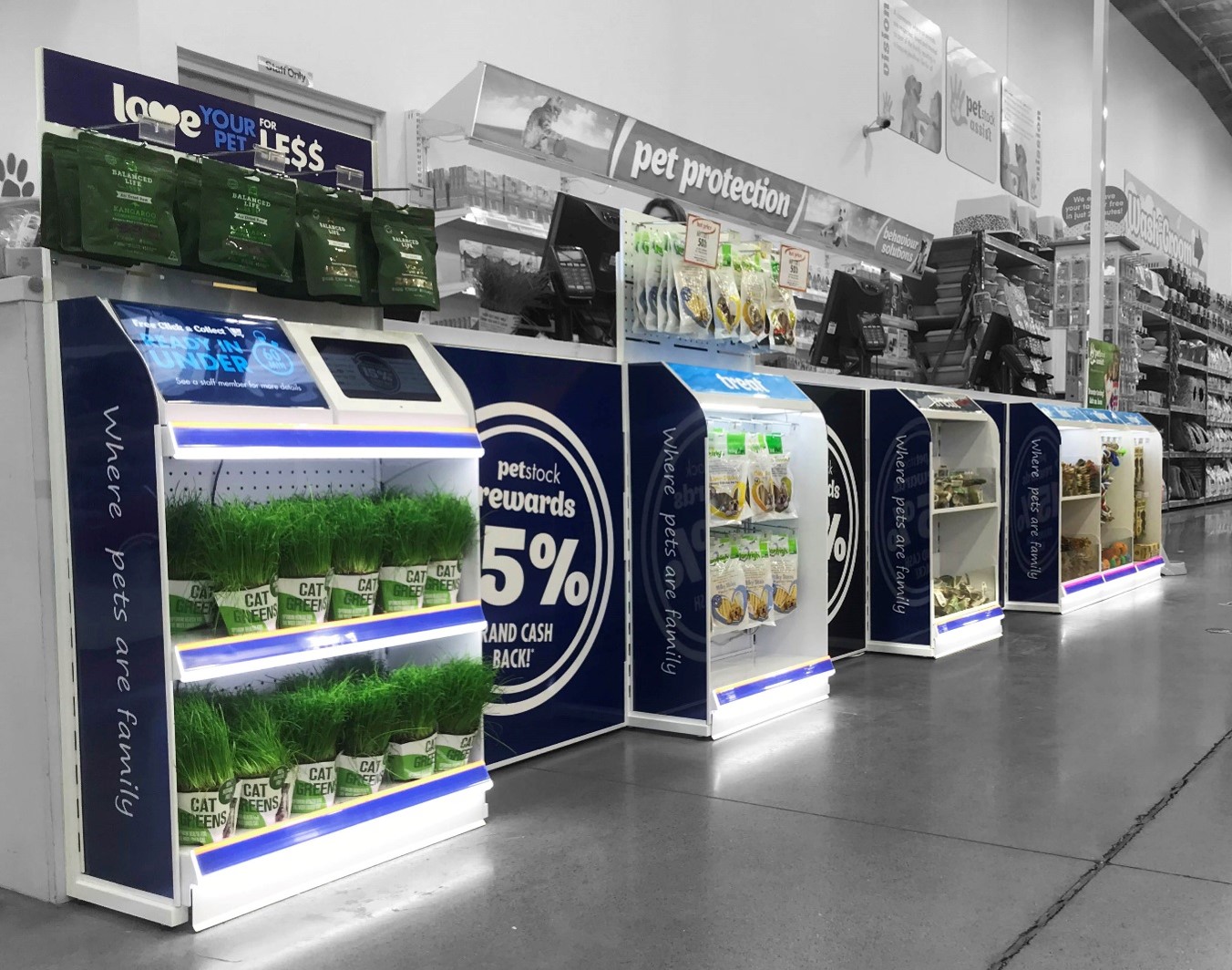 PETSTOCK COUNTER PODS
We created a modular display solution designed to suit ALL POS space applications; shelf display, hangsell and dump bin, making the display adaptable for most products ranges.
As the counter such a valued space, signage, illumination and presentation was key. We designed some bespoke LED lighting for shelf fronts and a seamless lightbox aesthetic for the angled header space. Read more in the blog post.
PETstock
Category