Purina Bright Mind Display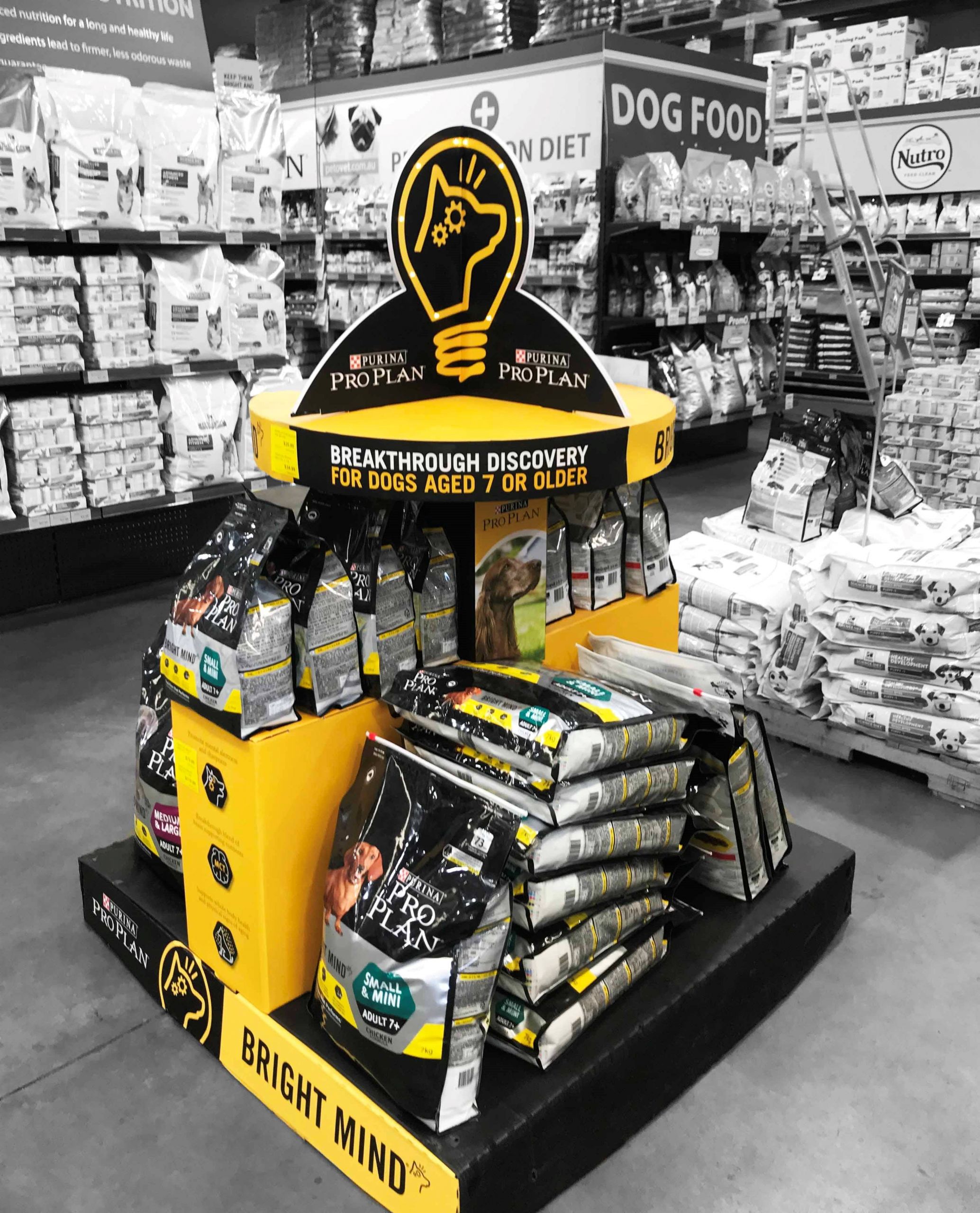 PURINA BRIGHT MIND DISPLAY
Of all the extra mechanisms available to a temporary retail display including lights, motion and sound, adding lights has the most positive impact on dwell time.
Temporary displays are usually free standing and therefore battery powered lighting is the perfect solution to create a CTA in these cases.
The Purina Bright Minds Pallet Display uses flashing LED's perfectly, highlighting the light bulb graphic. This simple addition transforms a pallet display which is traditionally used to hold mass stock quantities, into a smart display that highlights the products uniqueness. Read more about Sensory Displays in the blog post.
Purina
Category