SAMSUNG INTERACTIVE MOBILE - PROJECT GEM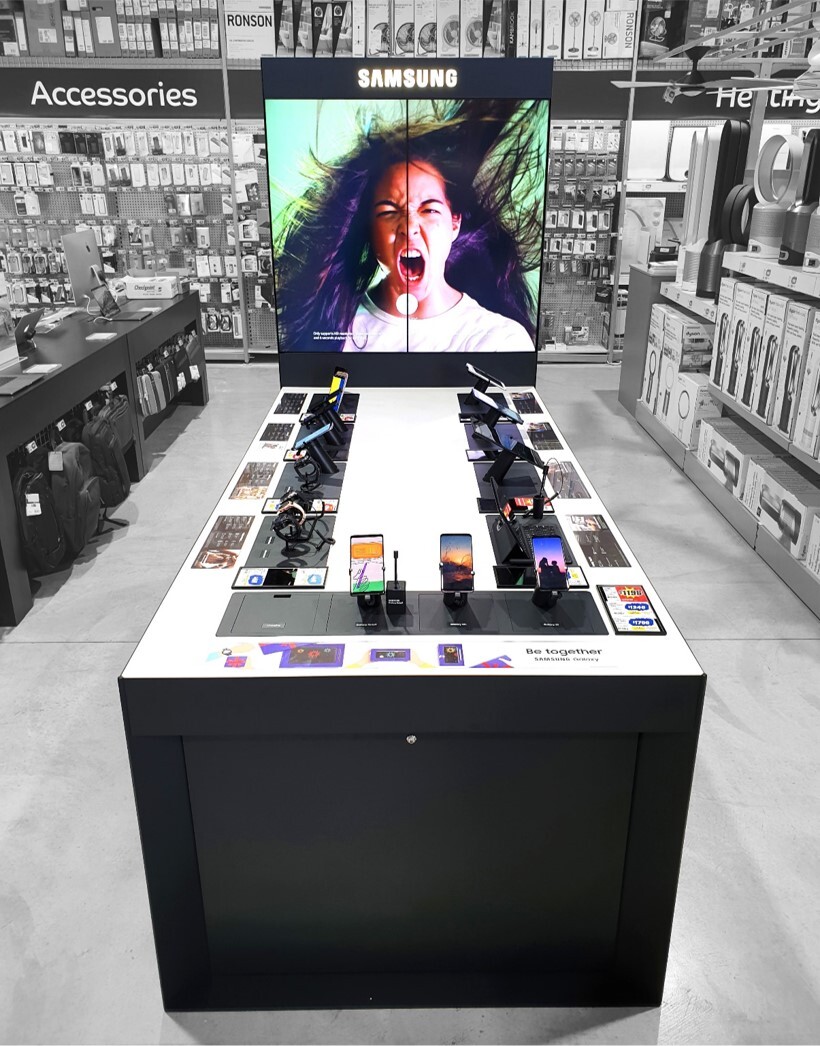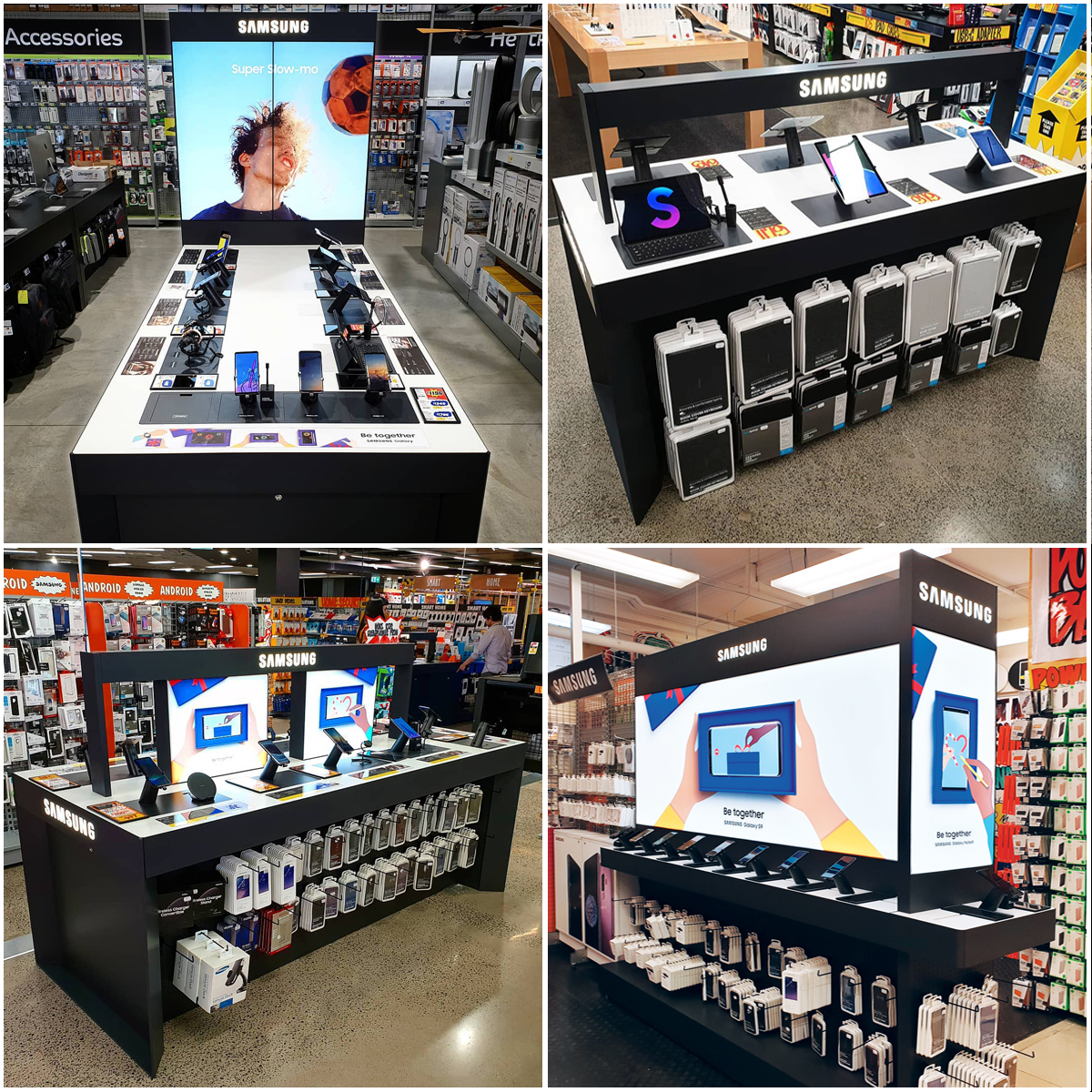 SAMSUNG INTERACTIVE MOBILE – PROJECT GEM
In 2018 mobile smart phone sales stopped growing for the first time ever. In a dynamic market characterised by low-cost competitors to traditional players, longer replacement rates and a lack of 'wow' models, Samsung's objective was to ensure that the brand experience at retail created a desire for consumers to associate with the brand, and ultimately choose to purchase their products.
After brand investment in an updated design suite, it was imperative to nail the look and feel for adherence to this premium branding, with the key considerations of flexibility and durability.
We re-engineered a supplied design using innovative materials and a design that de-coupled components so they could disassemble easily on site for access challenges. This approached enabled us to create a premium instore brand experience whilst saving time and costs relate to activation.
Shop! 2019 Award Winner – Consumer Electronics – Permanent – Gold
SAMSUNG
Category