TIP TOP BAKERY BACK TO SCHOOL DISPLAY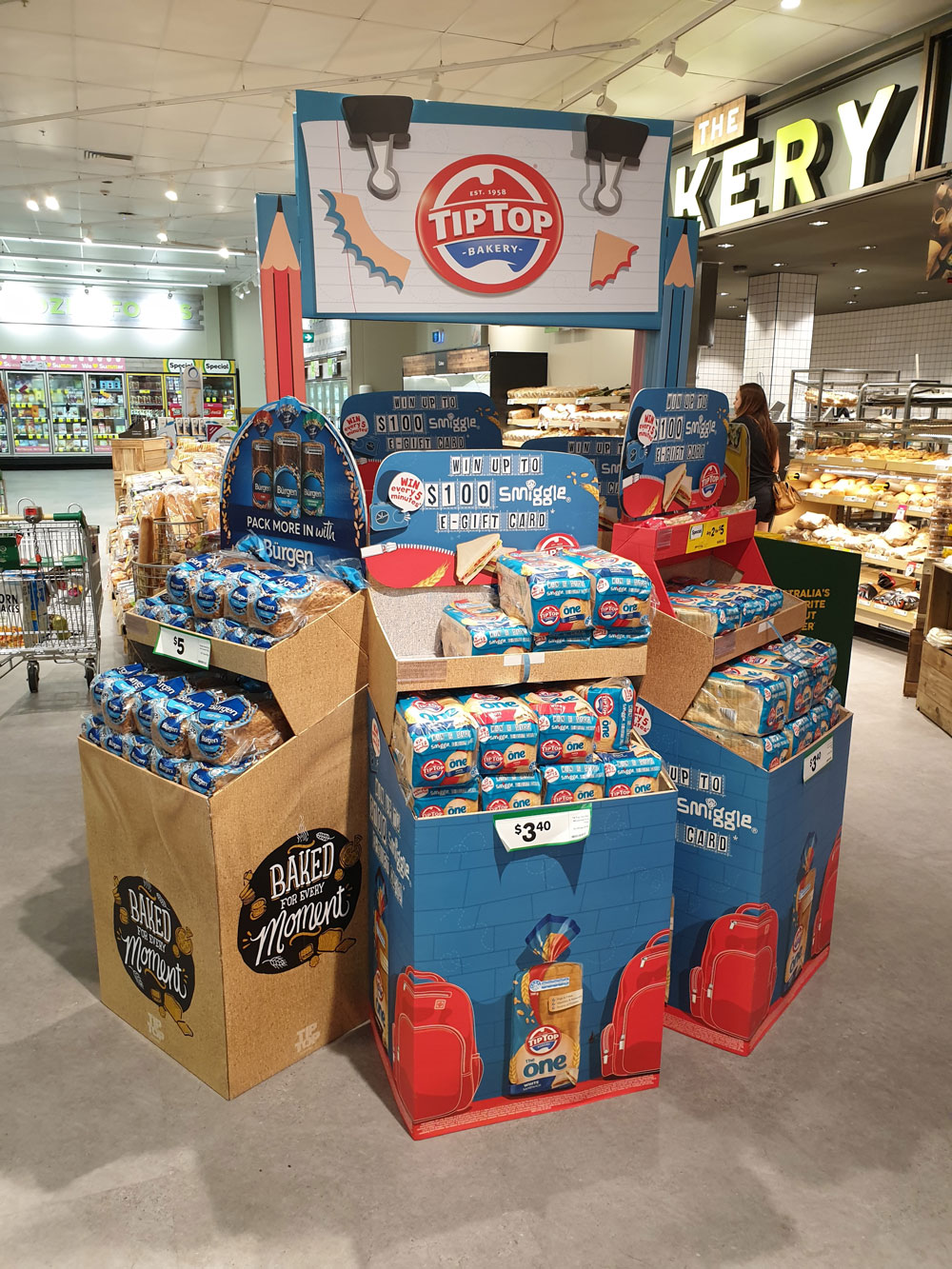 TIP TOP THE ONE & SMIGGLE CONSUMER PROMOTION
BTS was the perfect occasion to bring stationery brand, Smiggle together with Tip Top for a consumer promotion. With a target market of "the young at heart", especially students, parents and caregivers, the concept was "Win Every 5 mins" (Smiggle vouchers).
Tip Top needed POS to call out the unique, limited edition Smiggle consumer promotion.
Through clever cardboard engineering, the new solution no longer required the internal cardboard "nest" previously needed to create strength. This enabled us to fold the display sides inwards when flat (pre-store). Read the blog about our proprietary "Empty Nester" space saving display.
GEORGE WESTON FOODS
Category