TIP TOP SANDWICH THINS POS DISPLAY SUITE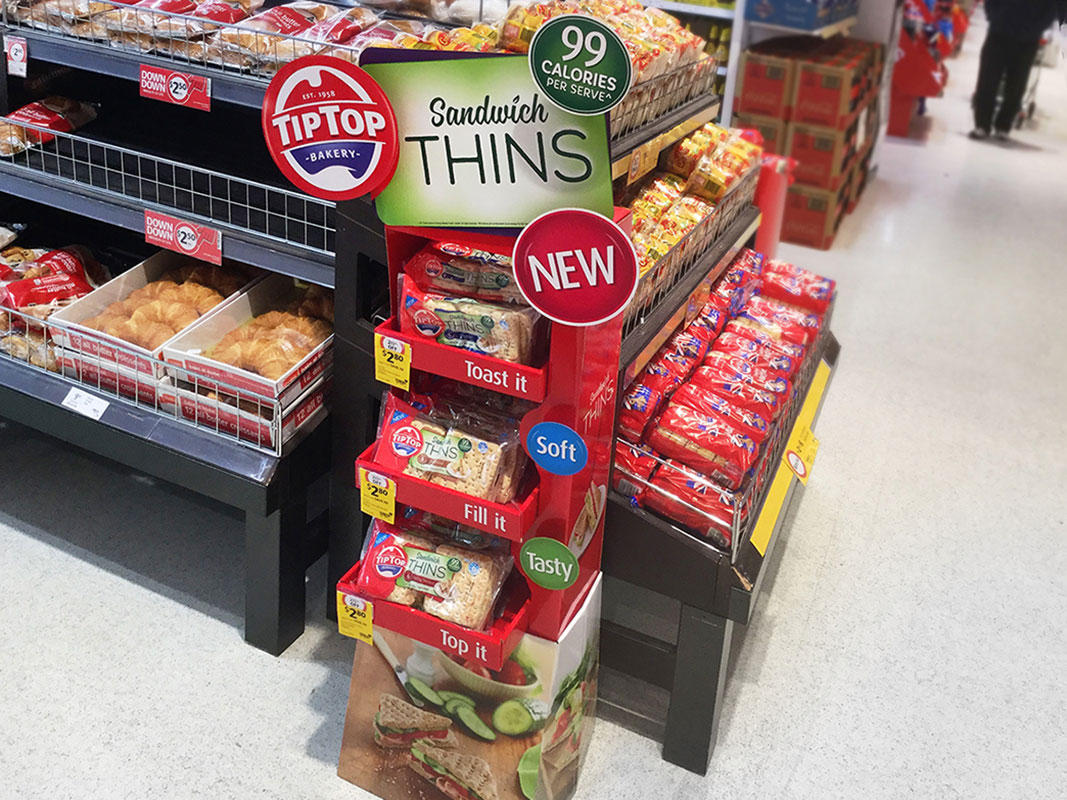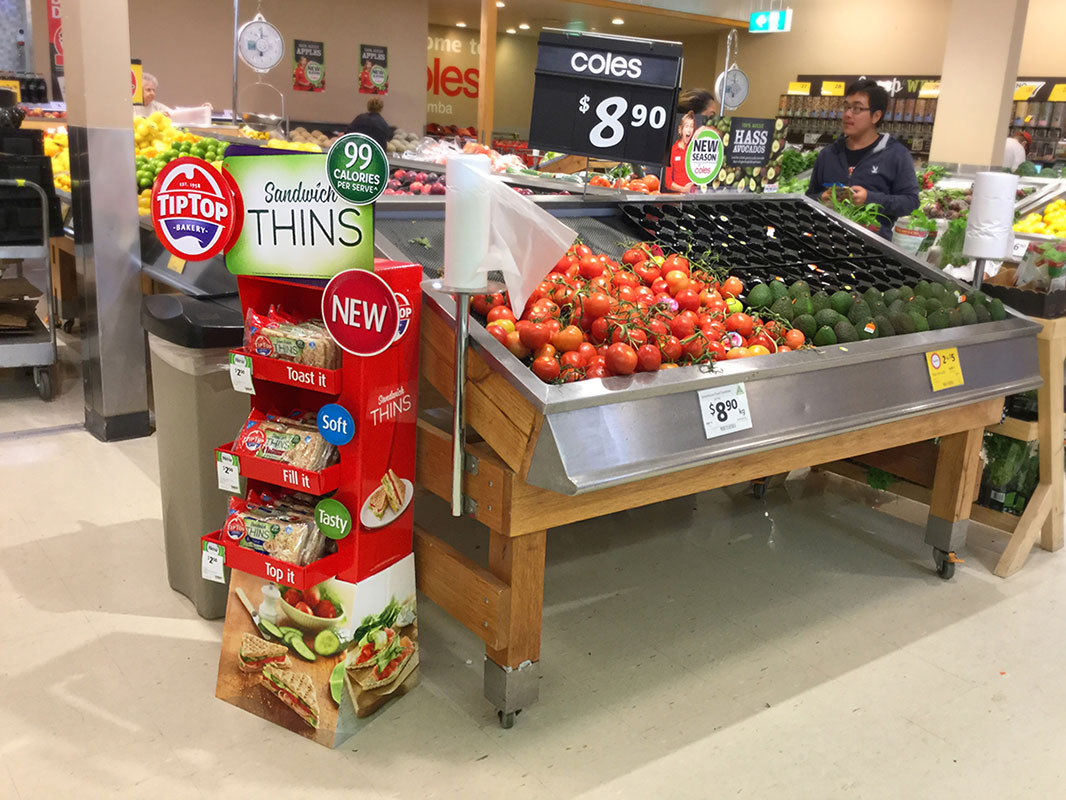 TIP TOP SANDWICH THINS POS DISPLAY SUITE
Tip Top Sandwich Thins was launched 1 May 2017 – Aplatinum launch with a full integrated launch campaign. The product was launched to drive bread consumption at the lunch occasion.
SOLUTION:
We created a suite of POS displays suitable for all store tiers, grabbing consumers attention through its strong and dynamic form, encouraging shopper to purchase a new product,and inspiring shoppers with meal suggestions.
The red colour used reflected Tip Tops brand guidelines and the arresting artwork stood out amongst the clutter in stores.
Shop! 2017 Award Winner – Grocery – Gold
GEORGE WESTON FOODS
Category