Experience & 'POP with Purpose' Winning with Shoppers
Last Thursday 31st March 2022, the winners of the 2021 Shop! Australia and New Zealand Retail Marketing Awards were announced at the annual Gala Awards Dinner at Doltone House, Jones Bay Wharf, Darling Harbour.
Id8 Studio's designs were awarded trophies in 2 highly contested categories for Sony's first in market 'Truly Wireless' earphones display and Brown-Forman's latest ready-to-drink 'Part Time Rangers' POS suite.
Experience and "reasons to shop" were high on shopper's agendas after two years of pandemic restrictions. Our winning activations certainly fitted the Covid-shopper brief; both highly engaging, with strong purpose and unique experiential features.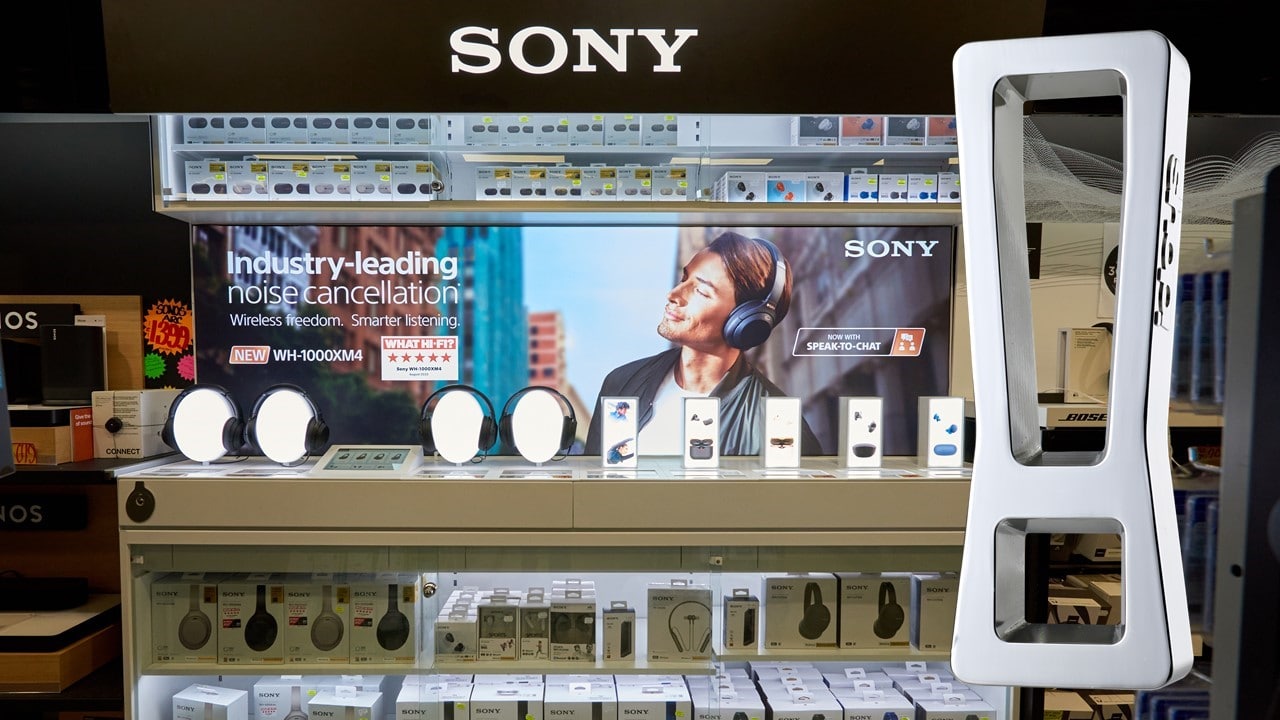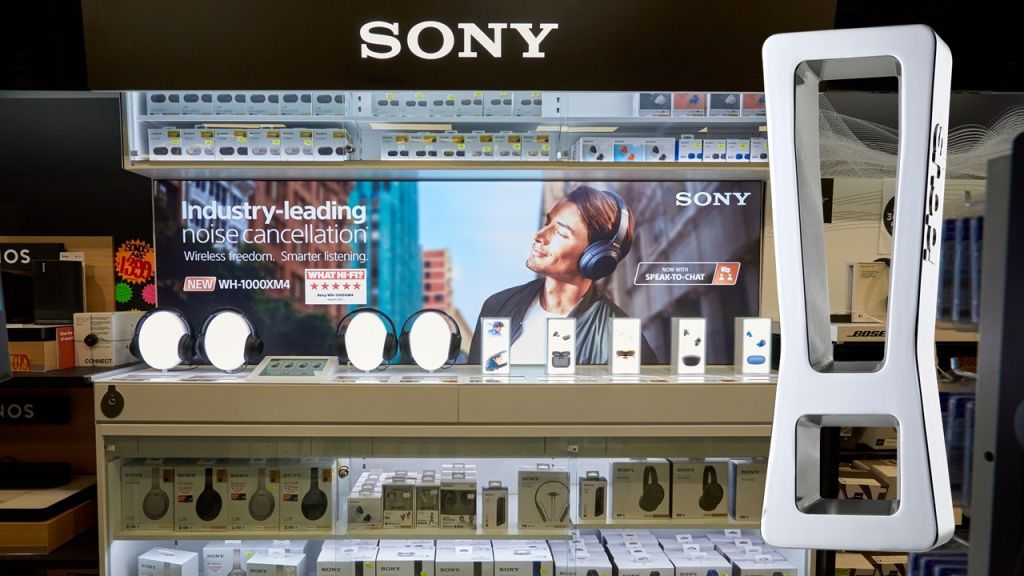 Sony Boutique Headphones Display Wins Silver Trophy for Consumer Electronics Permanent Category
Overview
With a commitment from JB Hi-Fi to support the growing portable audio category, the team at SONY invested in a storewide upgrade from their existing 1.2-metre-wide wall mounted display to a premium 2.4-metre-wide demonstration unit.
We were briefed to 'raise the bar' in the category, and deliver a premium, demonstrable display that would establish Sony as the category leader in JB HiFi.
This project was rolled out during the 2020 Covid retail disruptions.150 displays were produced and rolled out nationally to all JB Hi-Fi stores.
Success in execution, success in boosting sales, and success in claiming the category for Sony!
Read more about the SONY BOUTIQUE Headphones Display >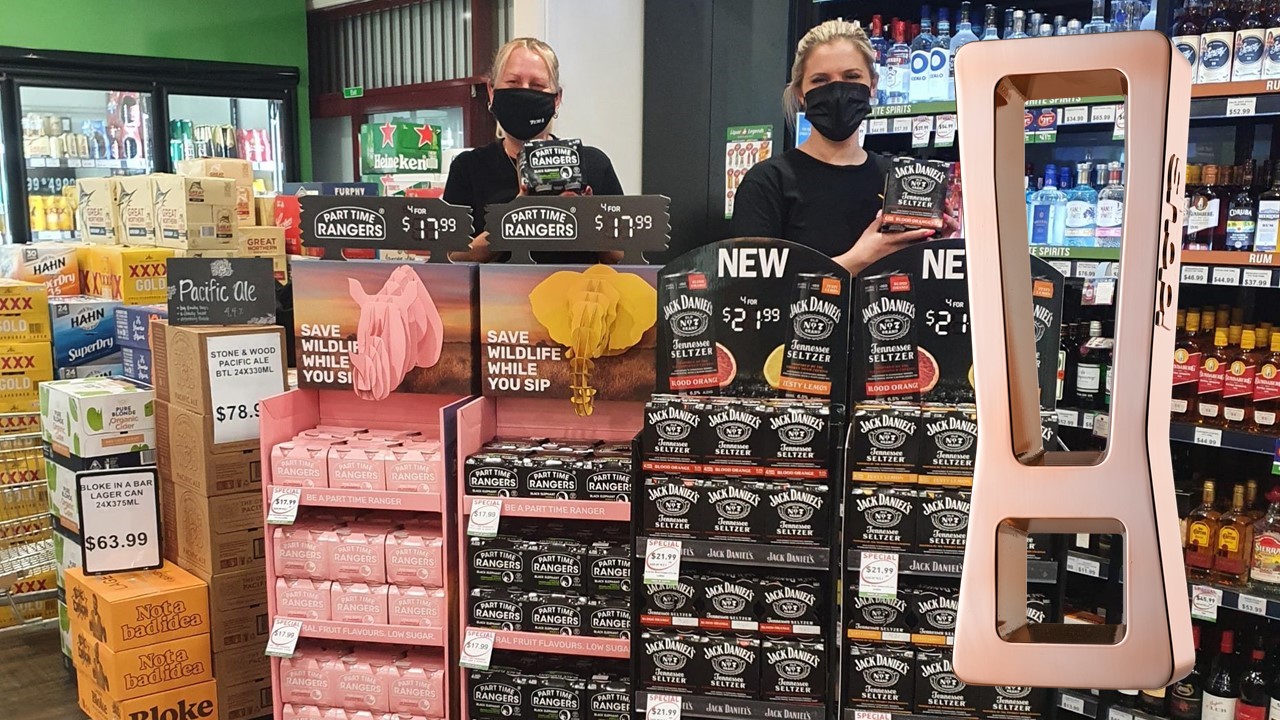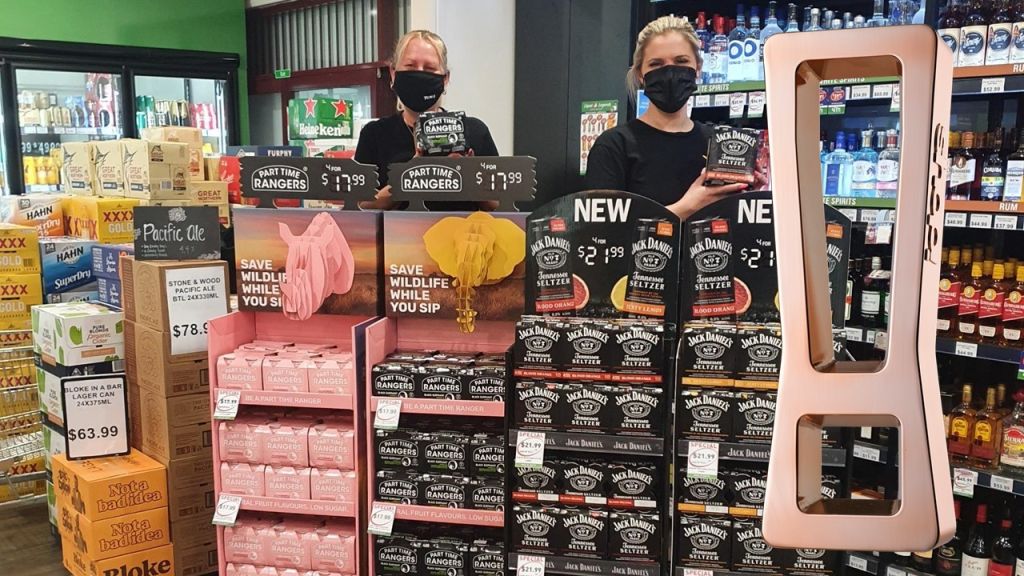 Brown-Forman Australia's Part-Time-Rangers POS Suite Wins Bronze Trophy for Liquor Temporary Category
Overview
The id8 Studio creative team were briefed to create a suite of display solutions that would; stop, engage and convert shopper for Brown-Forman Australia's new low-calorie gin and vodka based Ready-To-Drink spirits, Part Time Rangers.
The brief not only presented us with a super fun and creative display brief (inspired by the pink rhino!), but also the opportunity to work on a retail project with an excellent cause: CONSERVATION. A portion of all profits would go toward protecting elephants and rhinos through the charity Big Life Foundation.
A multi-sized display suite was called for catering to small, medium, and large store formats allowing for different stock weights and store sizes.
In the first 6 months since launch the brand awareness metrics for PTR has already doubled than what was anticipated for Year 1. Retailer partners loved the eye-catching displays which allows B-FA to own the shop floor. An additional 570 displays were ordered only 2 months after the initial launch order of 950 displays.
Read more about the Part Time Rangers POS Suite >
What winning awards means to us
Winning in-store is the most important measure of success, but winning industry accolades allows us the opportunity to take a moment and share success with our amazing team and clients.
Thank you to our clients Sony and Brown-Forman Australia who supported us throughout the last year.
We're all about partnerships that drive innovation. Get in touch with our retail marketing specialists to talk about your next project!