Iconic Brand. Iconic Stand!
Meet the new Penguin Book Stand – Designed to bring the brand to life in-store through an adaptable off-location permanent display.
Thank you to our wonderful friends at Penguin Books Australia for trusting us with this exciting project.
---
The Penguin Logo & Brand
Since Penguin Books was founded in 1935, the design of their paperback book was key to the publishing brands success. The Penguin logo was created to be a "flippant but dignified" symbol. Today the Penguin logo continues to be at the heart of the company's brand strategy.
Project Tasks
Leverage the Penguin brand assets to capitalise on its equity instore with retailers and shoppers.
Give the Penguin books a unique home in one exciting location!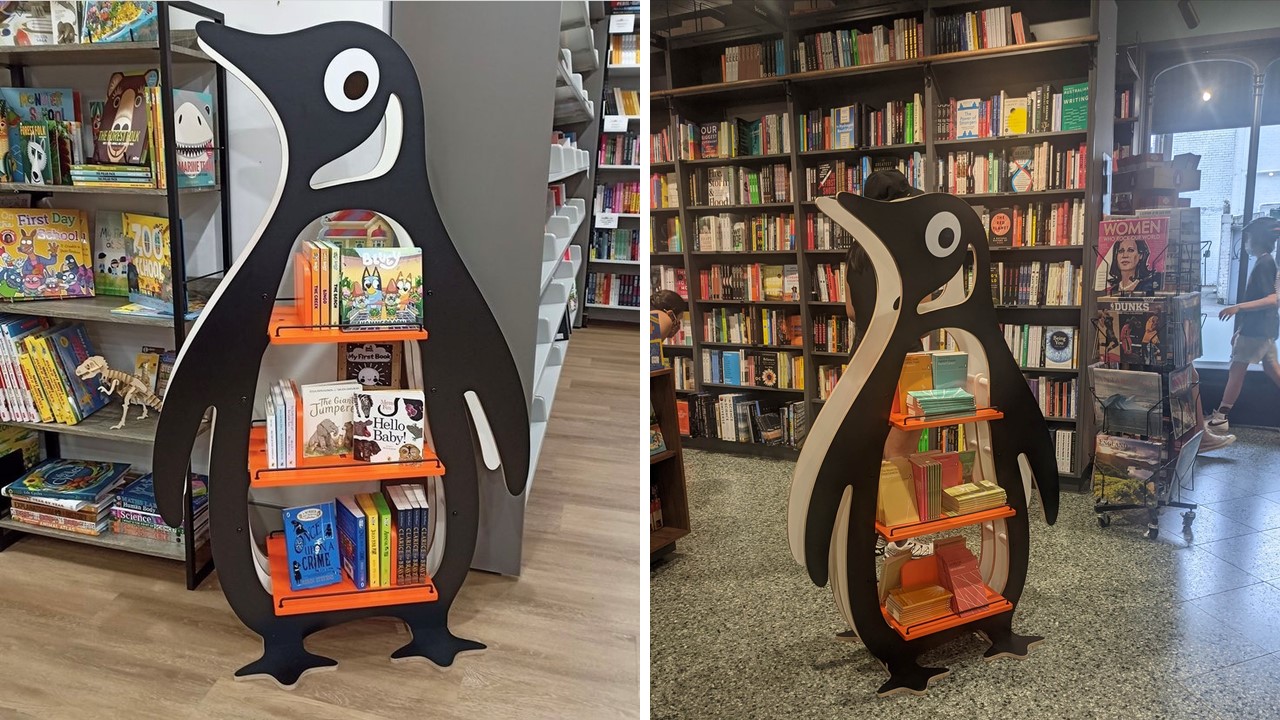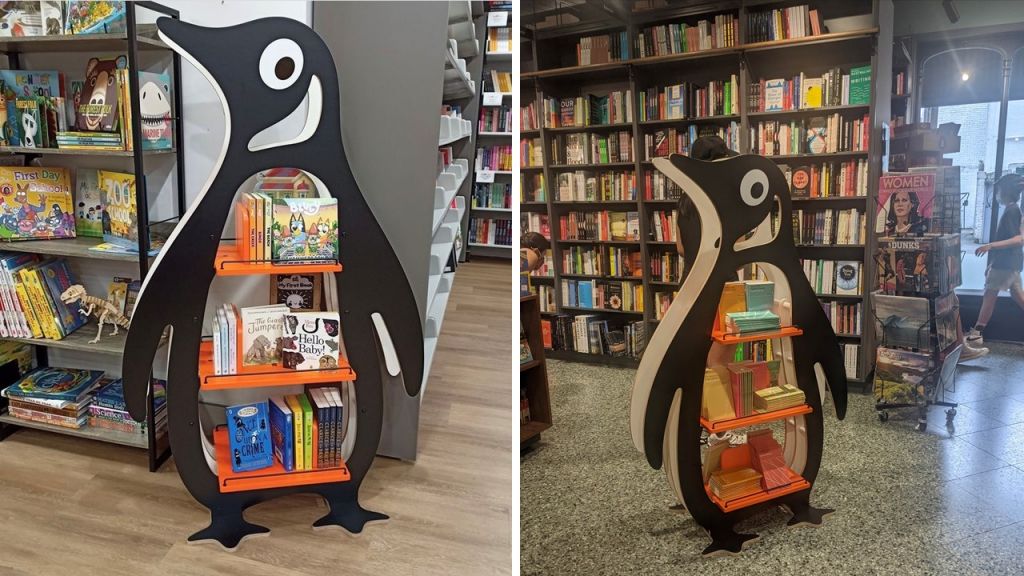 Display Brief
Create theatre and an emotional connection in store around the much-loved Penguin brand.
Provide bookstores with a unique display solution that will drive visibility for the Penguin brand and create an exciting location for kids to engage with the books.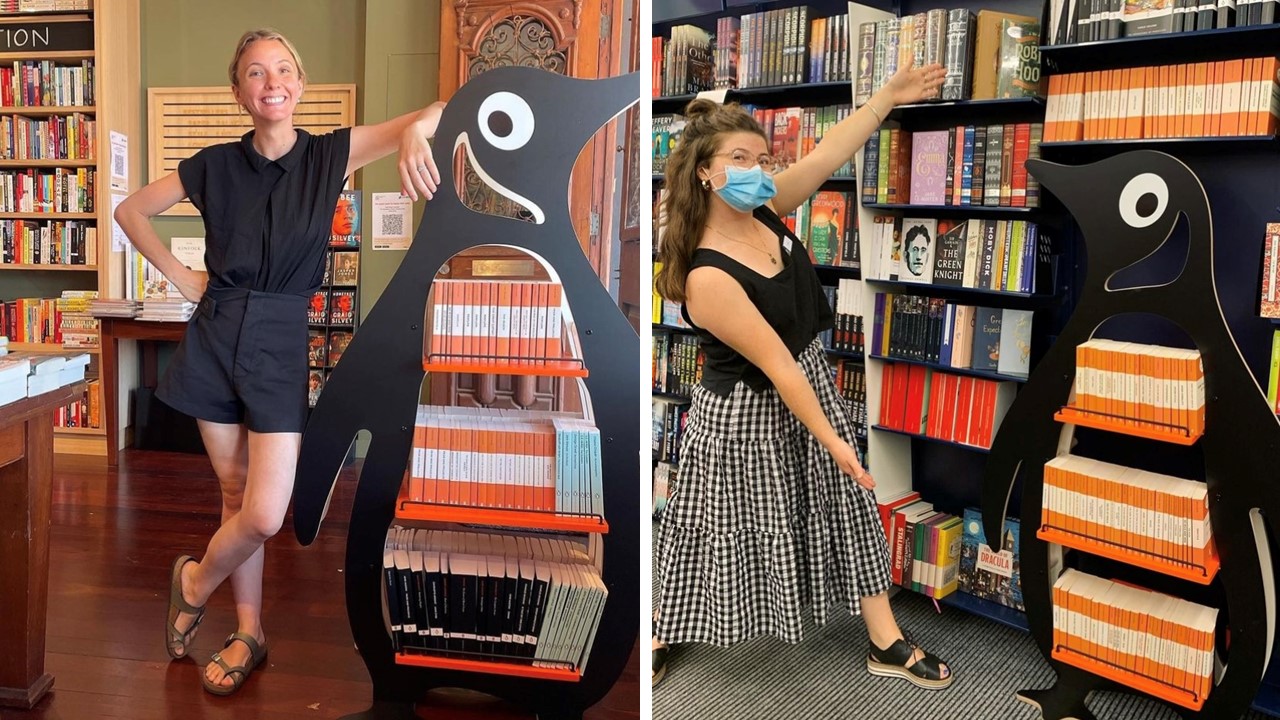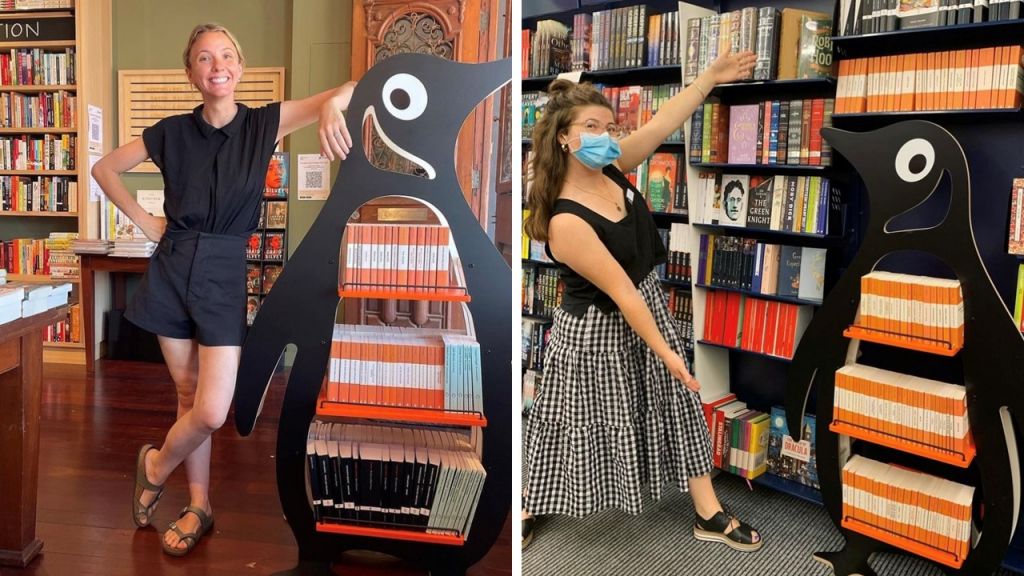 Design Solution
Our goal was to bring the Penguin to life in-store and drive visibility for the brand through an adaptable off-location display.
We created an easy to assemble flat packed design that slots easily together in-store without compromising on the Penguin logo aesthetics.
The iconic black and white logo silhouette forms the framework of the floor stand, and the three orange shelves create a link to Penguin's key brand colour. Webbed feet are the perfect finishing touch whilst creating additional surface coverage for stability.
The shelves extend in front of the penguin's frame making the display even more three-dimensional and alive. They are also wide enough to merchandise a variety of different book ranges, sizes, and shapes – either front on or side on.
The Penguin book stand takes Penguin paperback books off the shelf and is super flexible for merchandising range promotions.
The displays are highly Instagrammable for customers and retailers alike.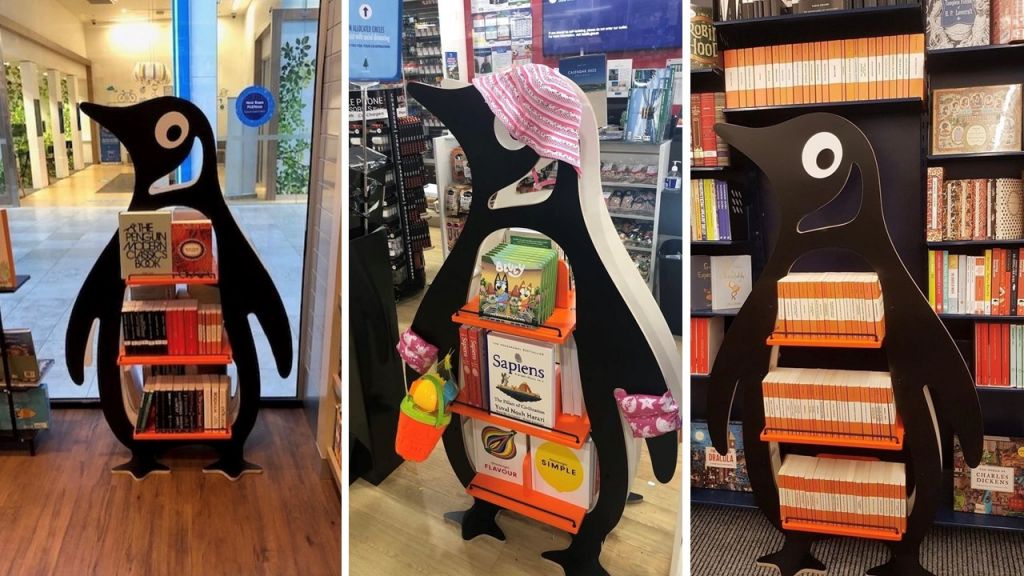 The Penguin Display Stand was designed, engineered and produced by the creative team at id8 Studio.
Get in touch with us to find out more [email protected]