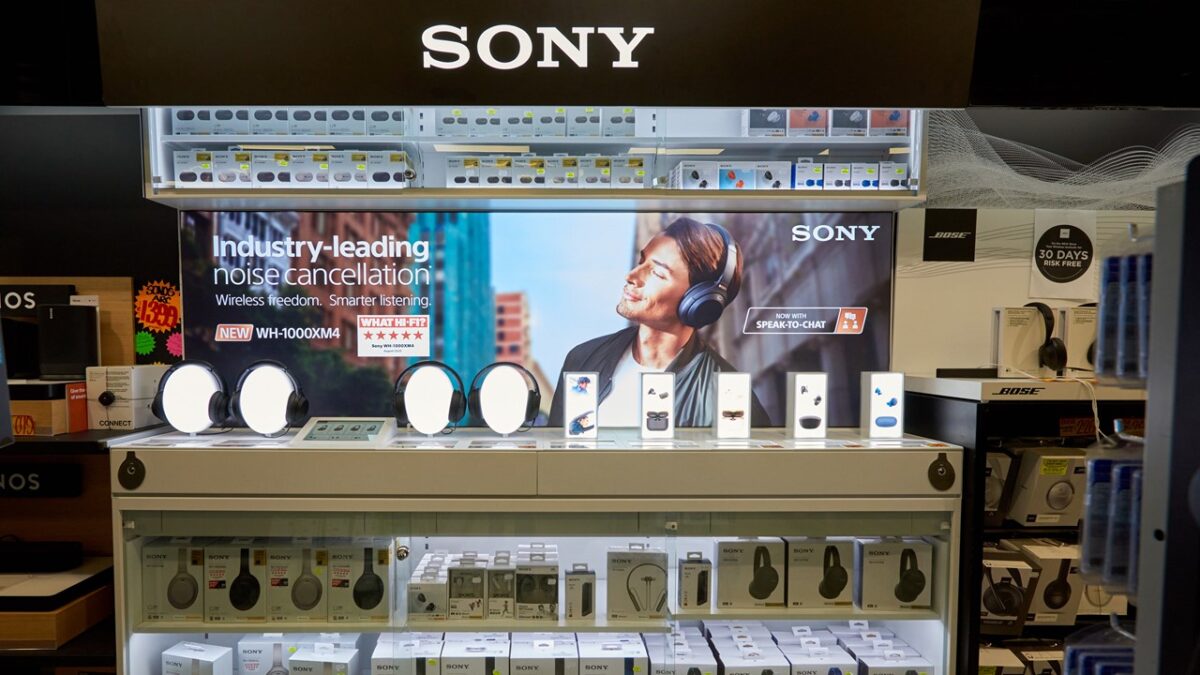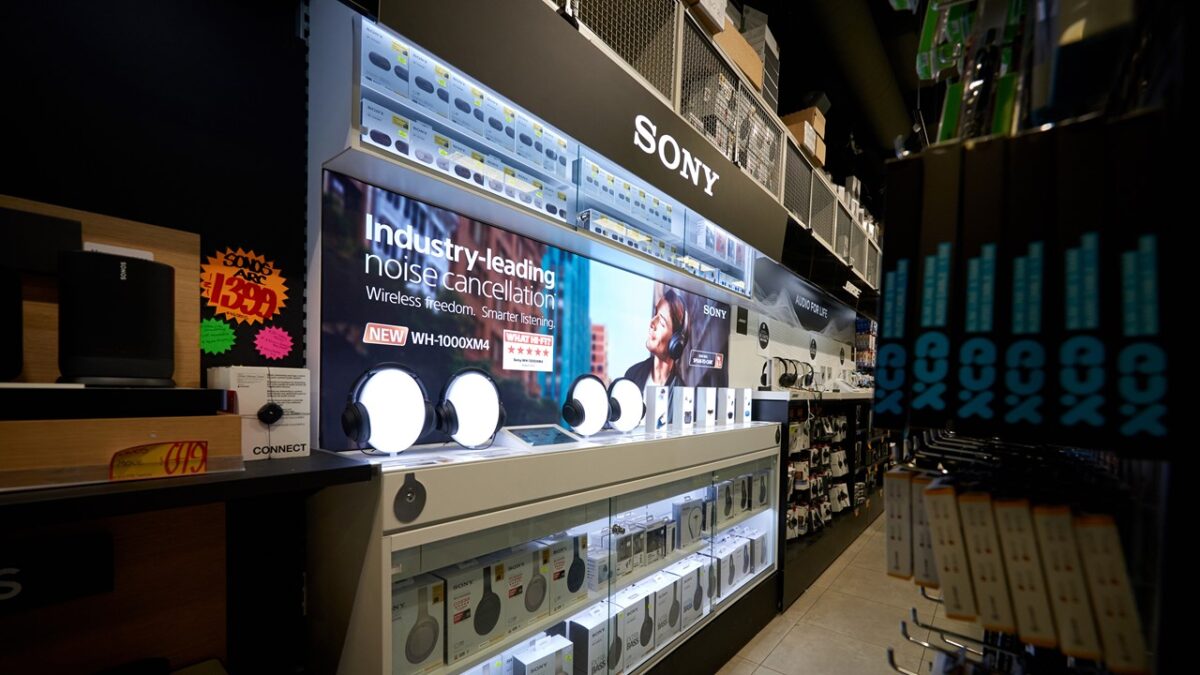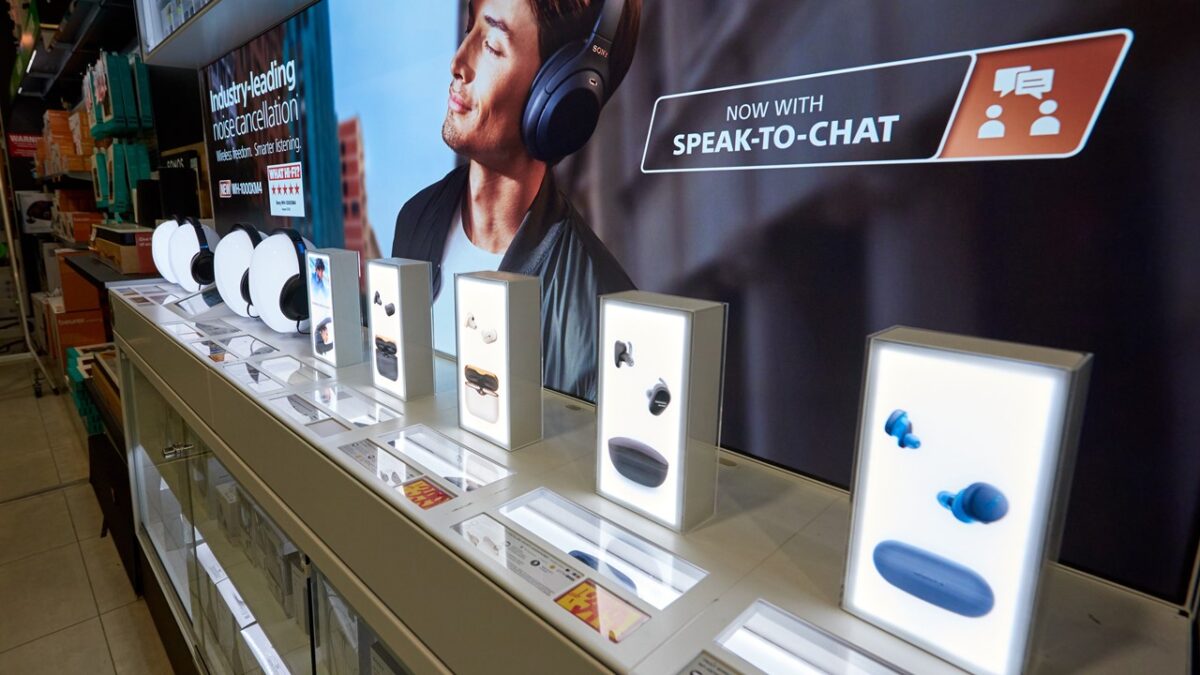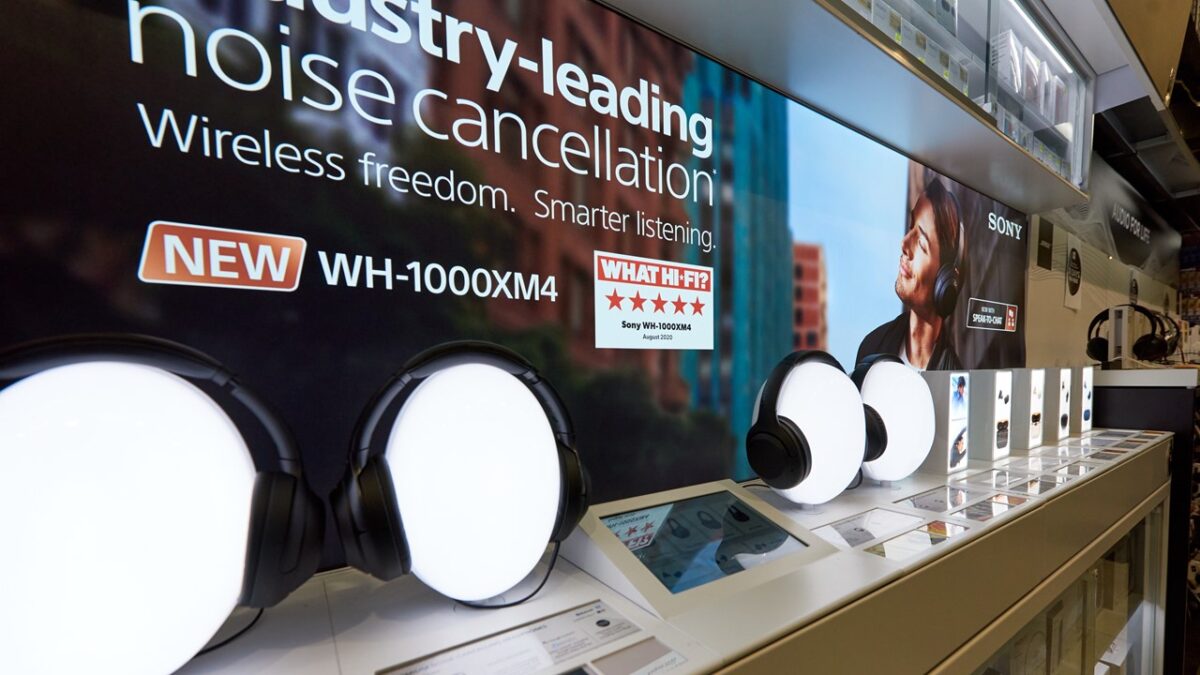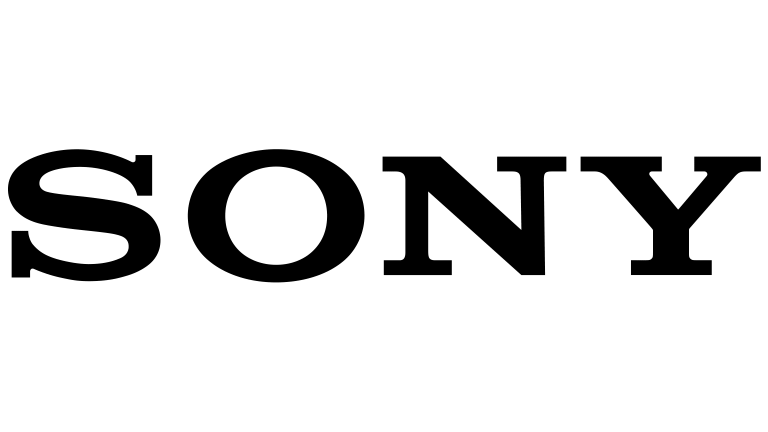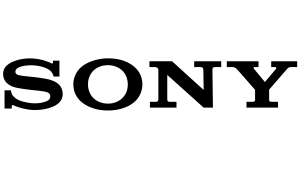 Creating an experiential first in market display for Sony's 'Truly Wireless' earphones.
Project details: SONY BOUTIQUE Headphones Display
Retailer: JB Hi-Fi
Roll out period: November 2020 – February 2021
Activation: 150 displays produced / 145 installed
Overview
With a commitment from JB Hi-Fi to support the growing portable audio category, the team at SONY invested in a storewide upgrade from their existing 1.2-metre-wide wall mounted display to a premium 2.4-metre-wide demonstration unit.
A first-in-class design, the brief was to 'raise the bar' in the category, and deliver a premium, demonstrable display that would establish Sony as the category leader in JB HiFi.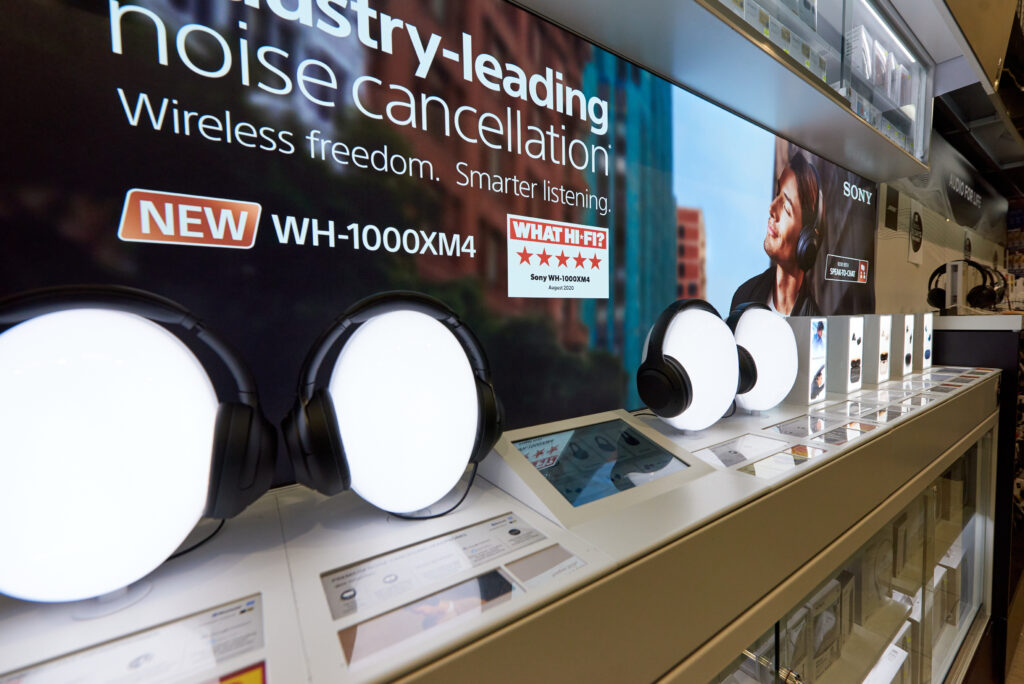 The key challenge was to for the first time ever, enable customers to experience the In-Ear 'Truly Wireless' earphones. Never previously achieved due to hygiene challenges, the id8 response to the brief included:
In Ear product on display, in drawer under glass windows
Lockable drawer containing MP3 Walkman for pairing to 'In Ear' phones and demonstration under staff supervision
Disposable single use silicone earpieces, and disposal unit
Overhead headphones displayed; content controlled by touch pad tablet controller
Modular tiles across the display bench allow for range to be expended or contracted, or replaced with illuminated graphic
Lockable stock cabinets, fully illuminated with glass doors enable staff to make an immediate sale rather than retrieving stock from warehouse.
Full width fabric lightbox & lifestyle graphic
Illuminated pelmet logo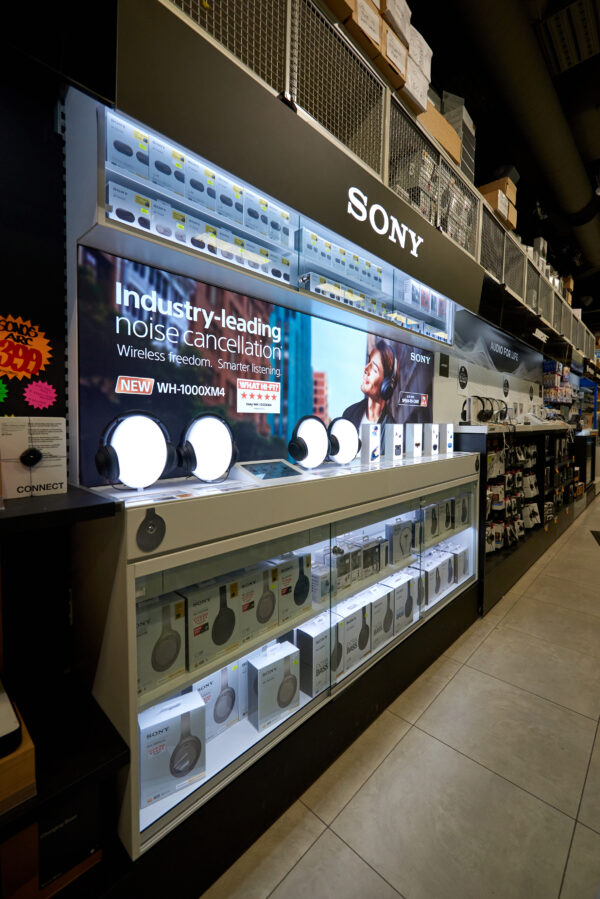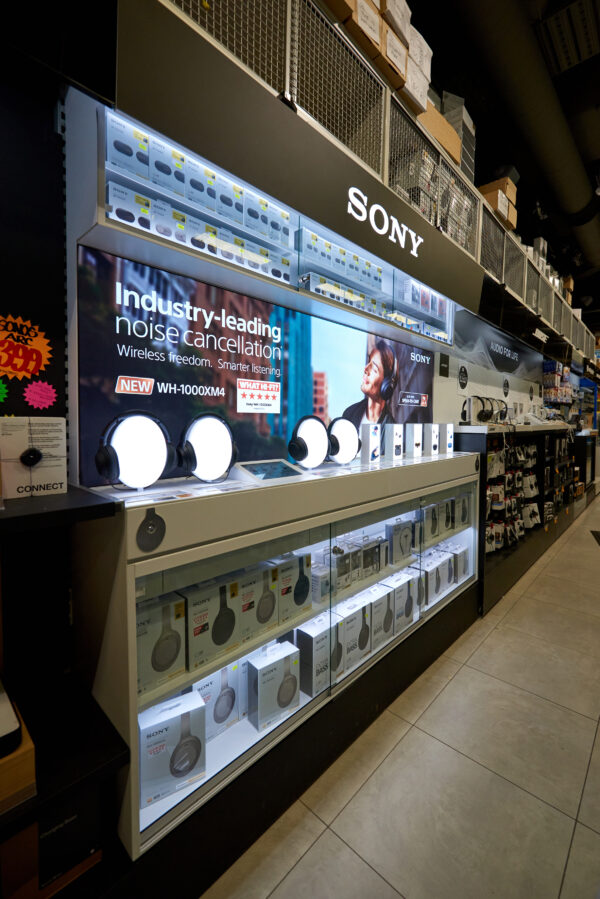 Upon order, we were hit with another first – a global pandemic!
Still, we pulled it off, 150 x displays produced, delivered to Australia, and rolled out nationally to all stores.
Success in execution, success in boosting sales, and success in claiming the category for Sony.
Get in touch with our specialist team to talk about your next retail marketing activation.