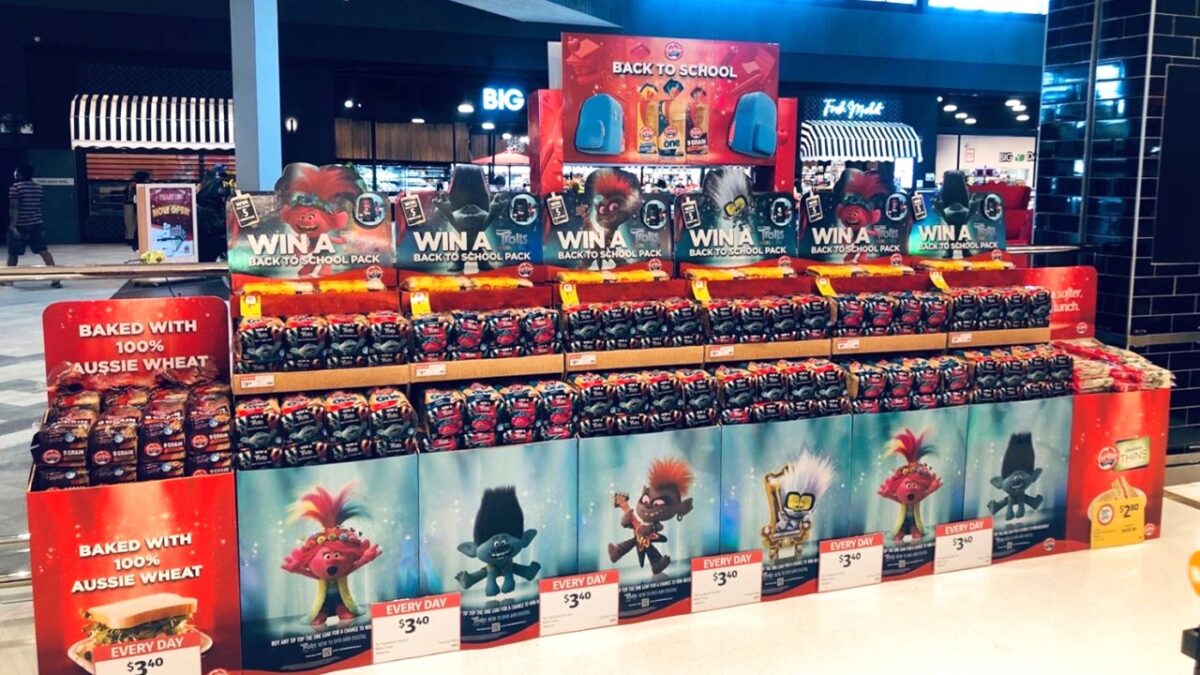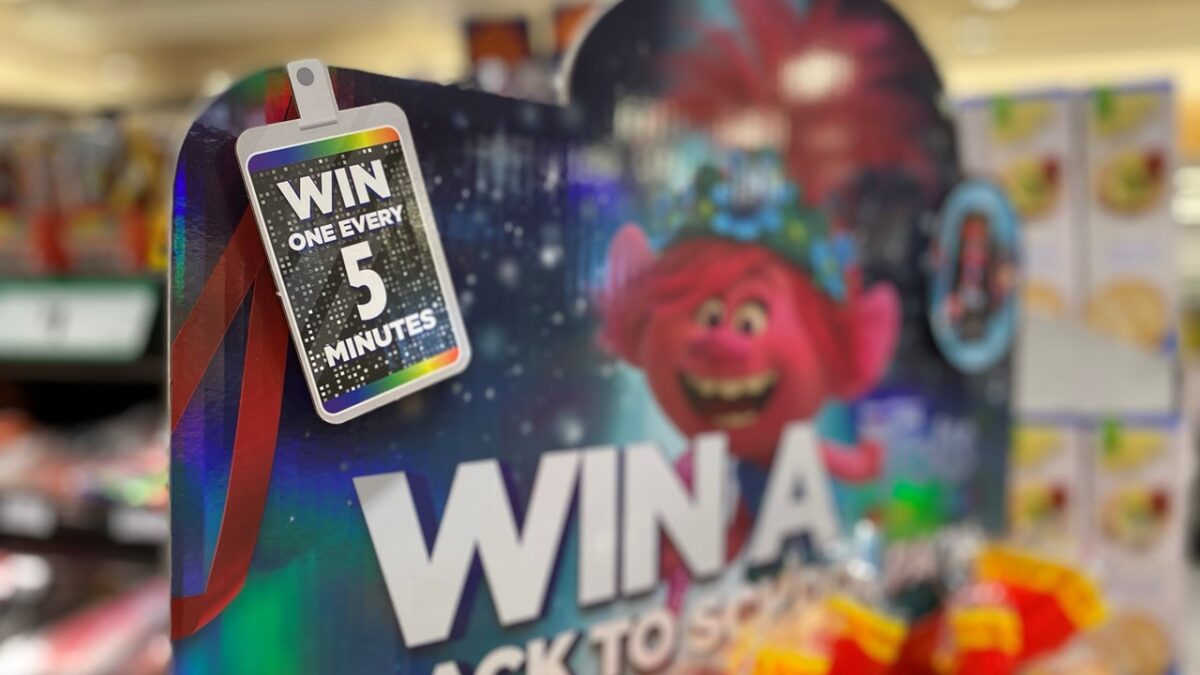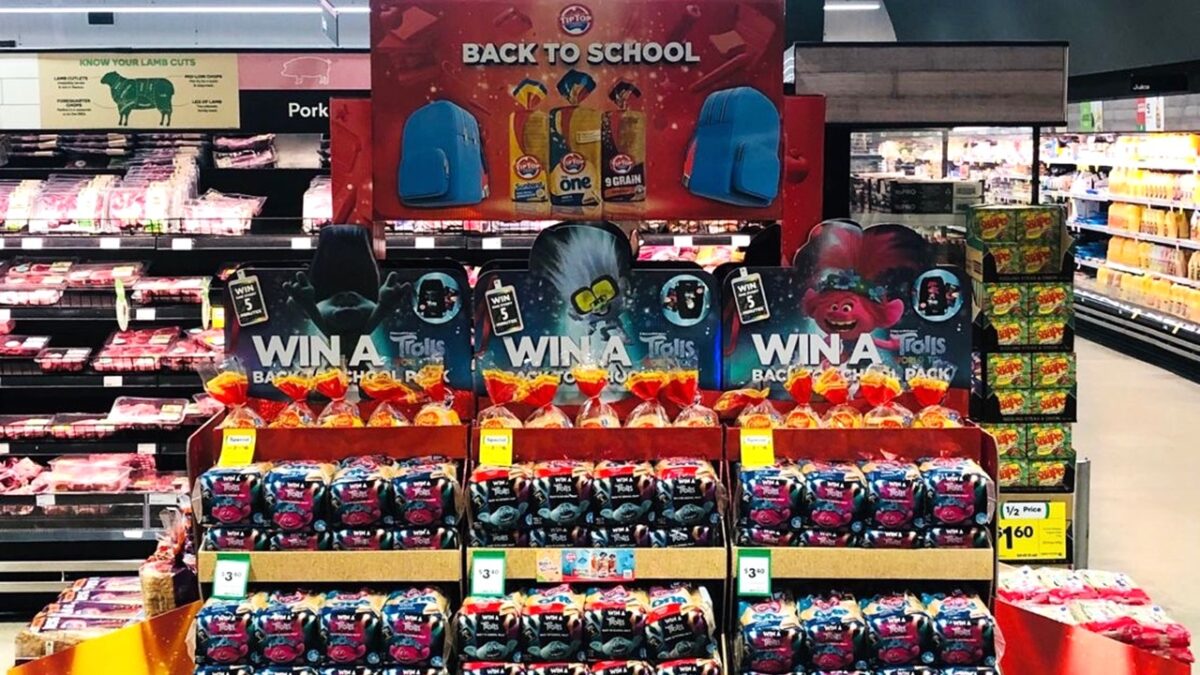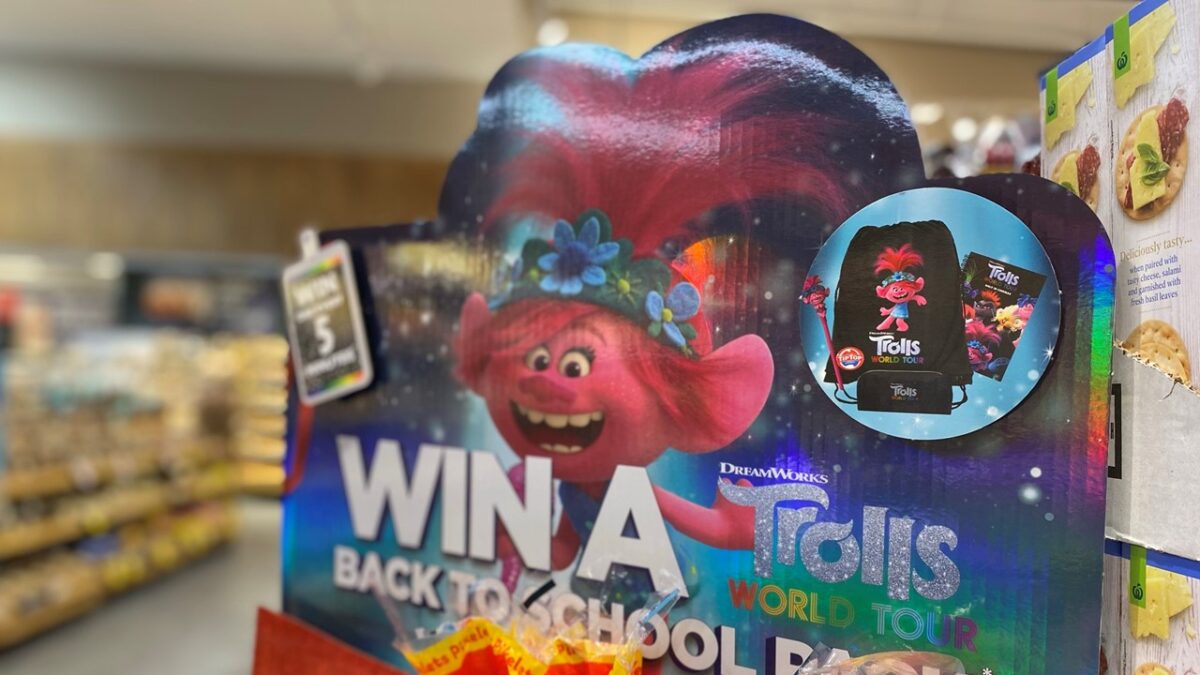 Holographic Displays for Tip Top Back to School with Trolls Promotion
The promotion
Back to School was the perfect occasion to bring George Weston Foods (GWF) Tip Top Packaged Bread together with Trolls for an exciting consumer promotion. GWF briefed the creative team at id8 Studio to work with them to deliver an in-store campaign with impact and excitement: Tip Top Back to School Packs with Trolls World Tour.
Free-standing displays were needed to call out the unique Tip Top and Trolls consumer promotion, "Win One Every 5 minutes" (Back to School Packs).
Insight
Creating immediate shopper impact is critical in the highly competitive Packaged Bread consumer market. To achieve disruption instore, two area's need to be balanced; 1. volume of displays and 2. theatrical elements to differentiate the product and promotion. The challenge is always, how to achieve impact on a budget?
Delivering on volume and theatre with versatility in-store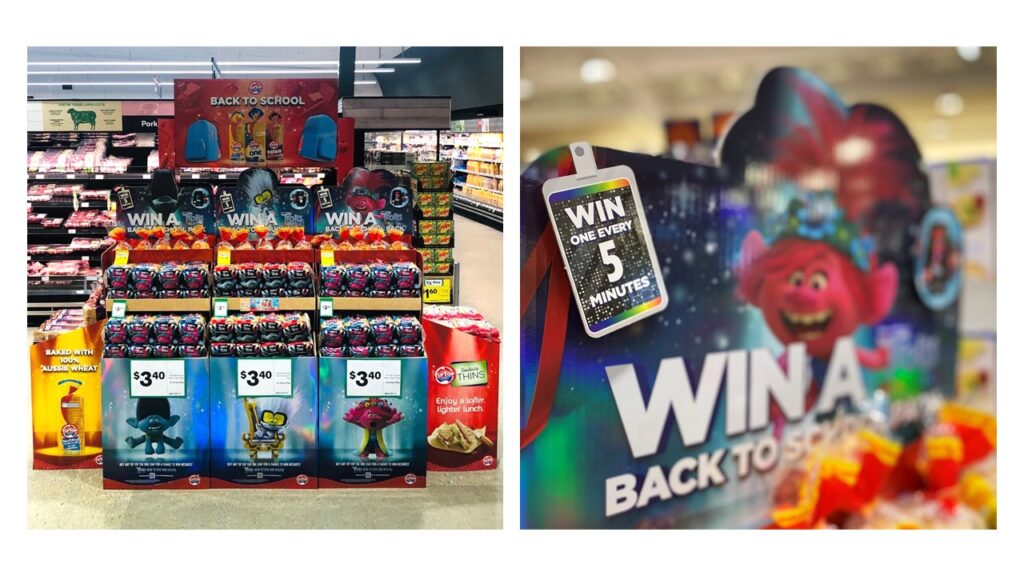 Without compromising on quality or strength, we designed a bin with minimal materials enabling production of high volumes whilst saving budget for the bling required! Reducing the cost of bin production created important budget to deliver WOW and sparkle in-store with theatrical elements.
As well as the bins, a series of shelves was created to hold bread with a slimmer pikelet tray at the top. The tiered trays lead to high impact holographic headers with elements including 3D school bag tags with "WIN EVERY 5 MINUTES" call to action messaging.
Holographic sparkle effect paper was the perfect product to bring the Trolls World Tour artwork to life and was utilised on archway and dress-up kit elements. Using unique materials, artwork, and the cascading aesthetic of the three-dimensional displays, created immediate shopper impact and was a big step up from the traditional bakery zone dump-bin.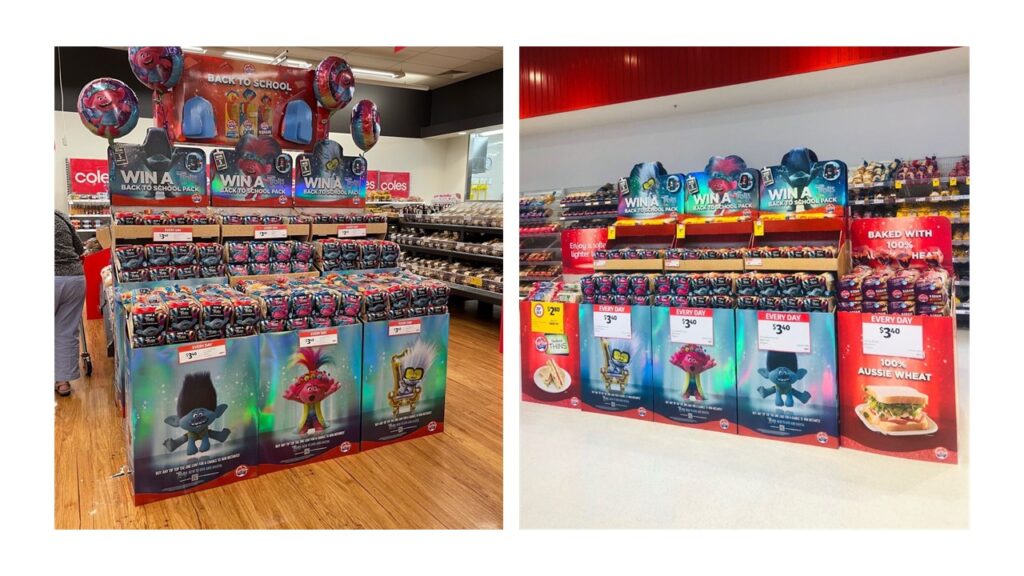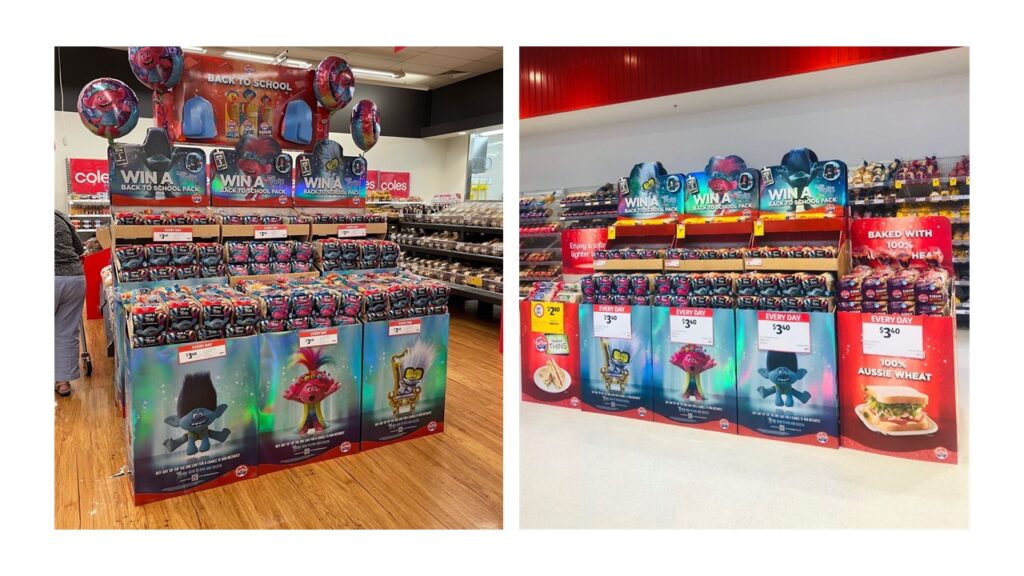 The simplicity of the displays enabled multiple configuration options to suit any retail environment including single bin, rows, and islands; all with strong vertical presence.
All theatre elements were pre-assembled and flat packed within the display carton, including a pikelet tray. This created the quickest path for merchandisers to create maximum impact and assembly compliance.
Contact id8 Studio to bring the bling to your Point of Sale Display!