Smart design that raises the bar.
Overview
Priceline's previous bay headers were ready for a refresh. There was an opportunity for additional functionality which would reduce costs and improve speed-to-market.
The design was rigid and lacking flexibility as each header was a set size. With no in-built adjustment, the headers were often misaligned and the all-important graphics were made from a self-adhesive vinyl which required a specialist installer for new store fit outs and brand updates.
The team at id8 set out to create a design that was; cost effective, modular, and clean. The headers illumination has been improved and the cables have been integrated into the complete solution. id8 also made it possible for these headers to be reconfigured to a different size on site, allowing brands and categories to expand or contract as required and graphics can now be updated by anyone with no tools or special skills required.
Like with most sustainable, repeatable retail design solutions, the devil is in the detail!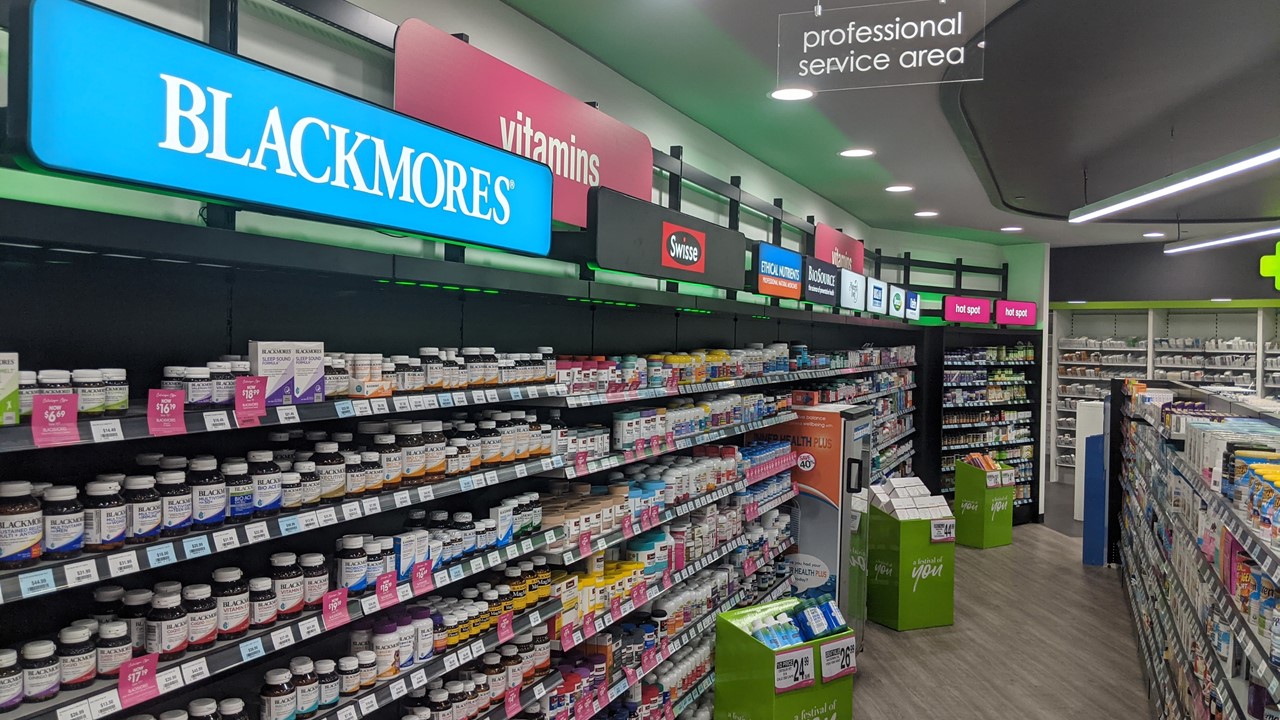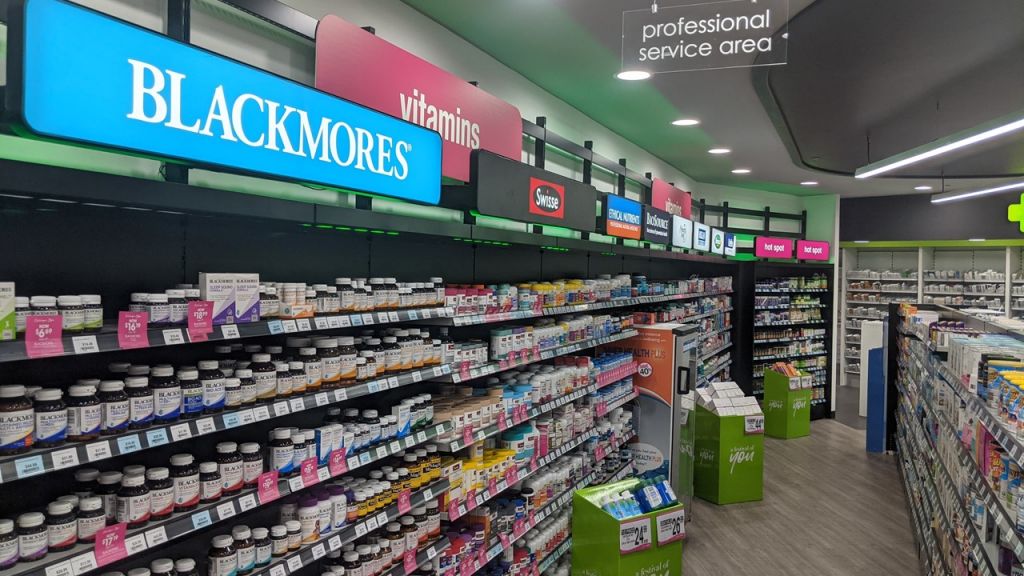 The solution: Cosmetic, high-end, and super sleek
Ongoing benefits:
Bracket system attaches to fixture uprights. Headers are adjustable and can be horizontally aligned and fixed in a vertical position independent of the fixture below.
One supplier installation, no need for follow up of specialist installers for vinyl application or maintenance.
Clean finish on graphic –no hand cut SAV and our mounting system means no metal components over the graphic area.
Premium Meanwell LED drivers offer excellent reliability and longevity. Inbuilt cable management along brackets.
Modular parts make it easy for bay run and range changes and allow installers to reconfigure headers using parts on site (e.g. 2-bays to 3-bays or 3-bays down to 1-bay).
Ease of maintenance and updates – headers fit onto a rail with no tools required.
Non reflective fabric is easy to handle, robust, can be rolled and sent to stores saving on freight costs and is easy for installers or other staff to install.
Economical – significantly more cost efficient for re-run and updated brand fabric graphics.
Specialty fabrics available to achieve silver, gold, and other non-printable finishes.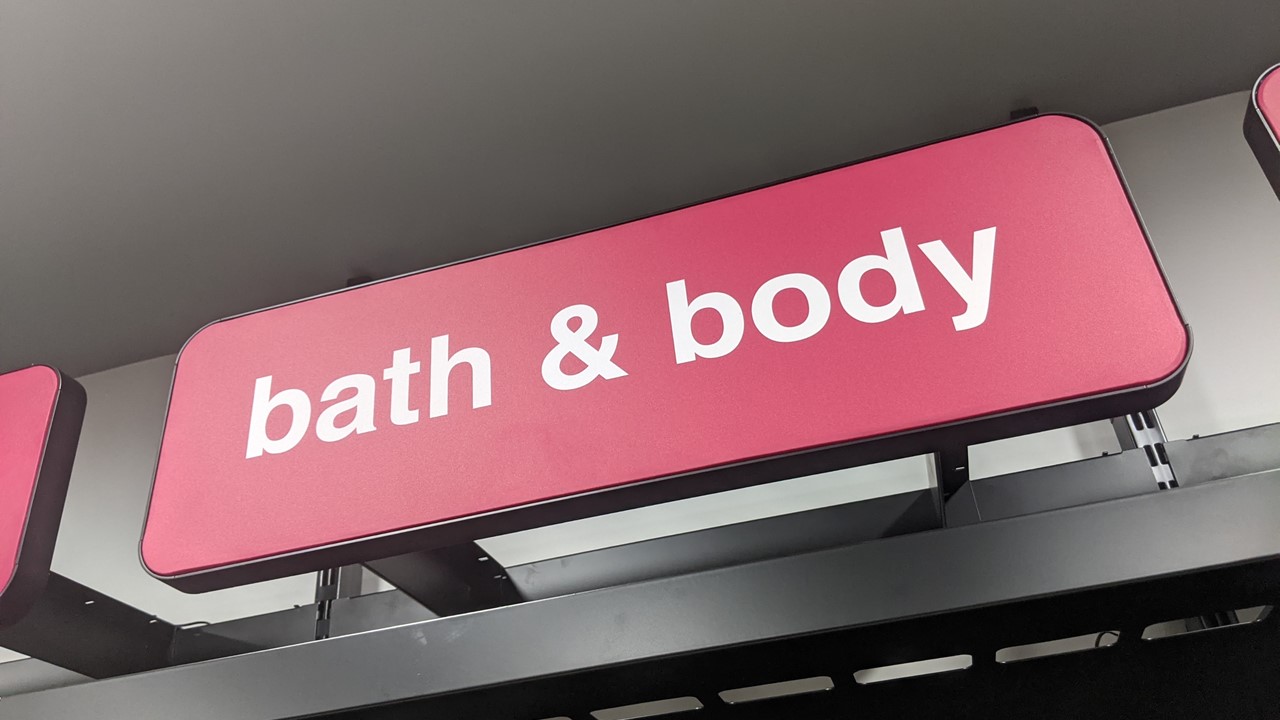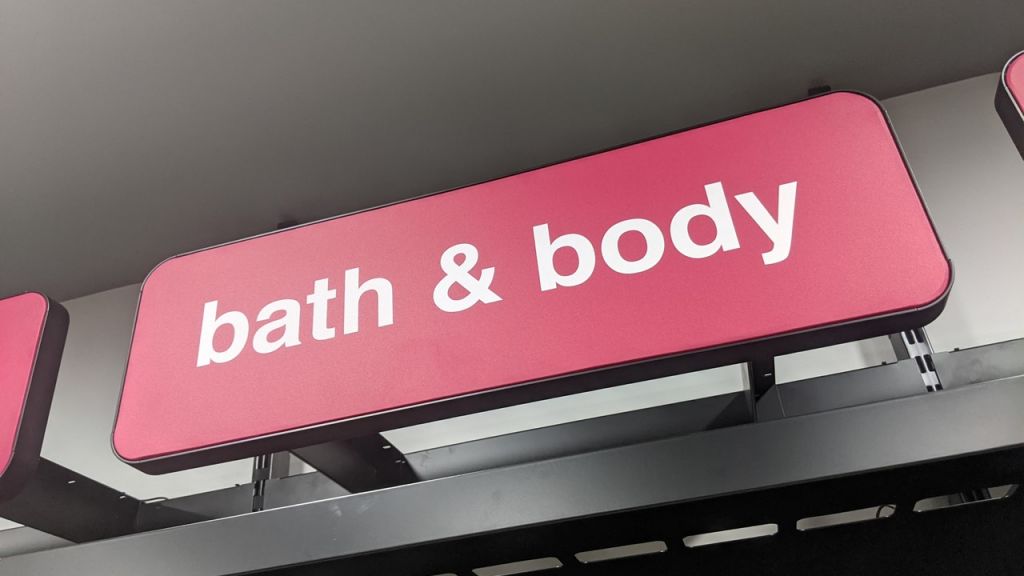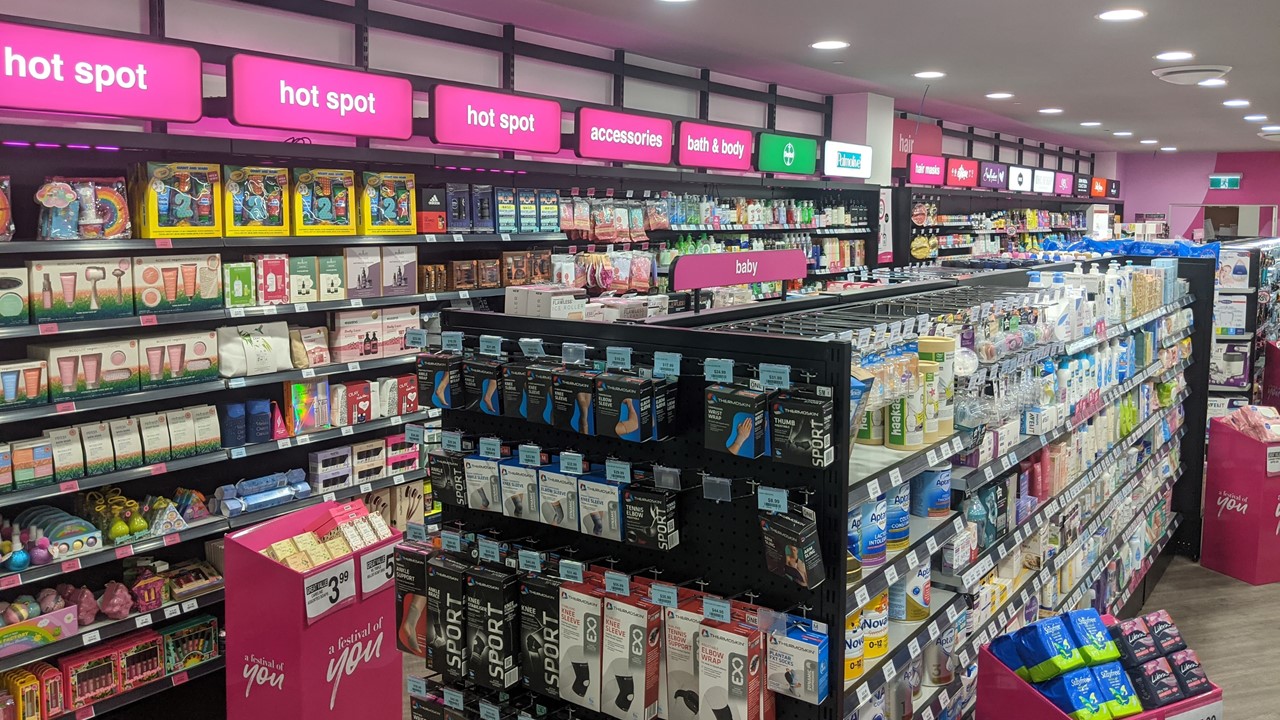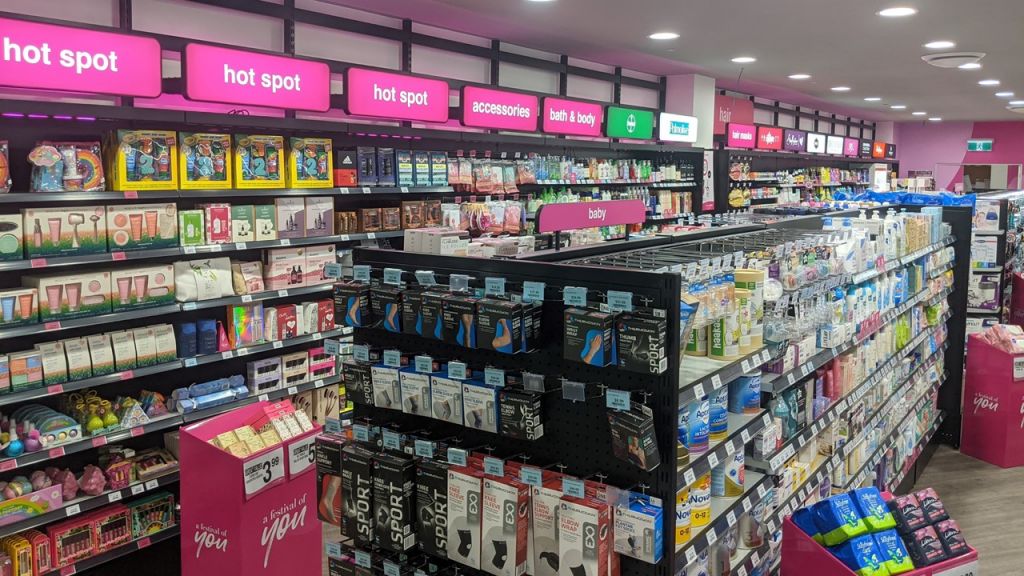 Talk to the retail specialists at id8 Studio to transform your store design with sustainability and impact at top of mind.