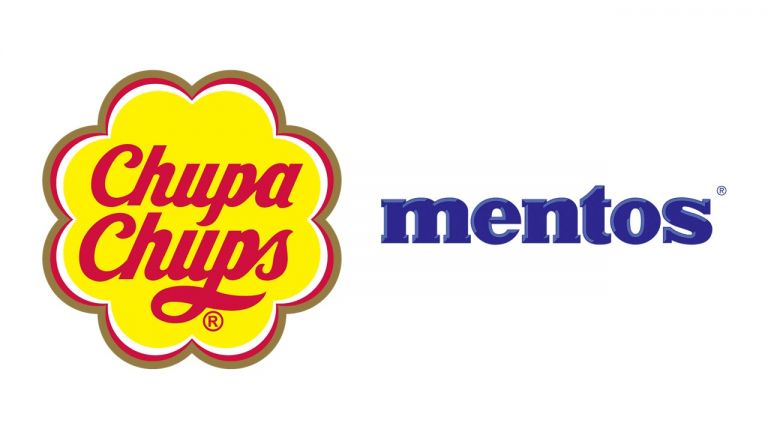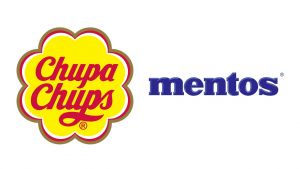 'Treat the Trickers'
Overview
Halloween was the perfect occasion for Stuart Alexander to elevate their in-store presence and update their iconic Halloween displays and key visuals.
Stuart Alexander briefed the creative team at id8 Studio to deliver an in-store marketing campaign with impact and excitement: Mentos & Chupa Chups Halloween 'Trick the Trickers'.
INSIGHT: Creating immediate shopper impact is critical in the highly competitive Halloween FMCG retail marketing space.
BRIEF: To bring Halloween to life through delivering theatre and visability of Mentos and Chupa Chups.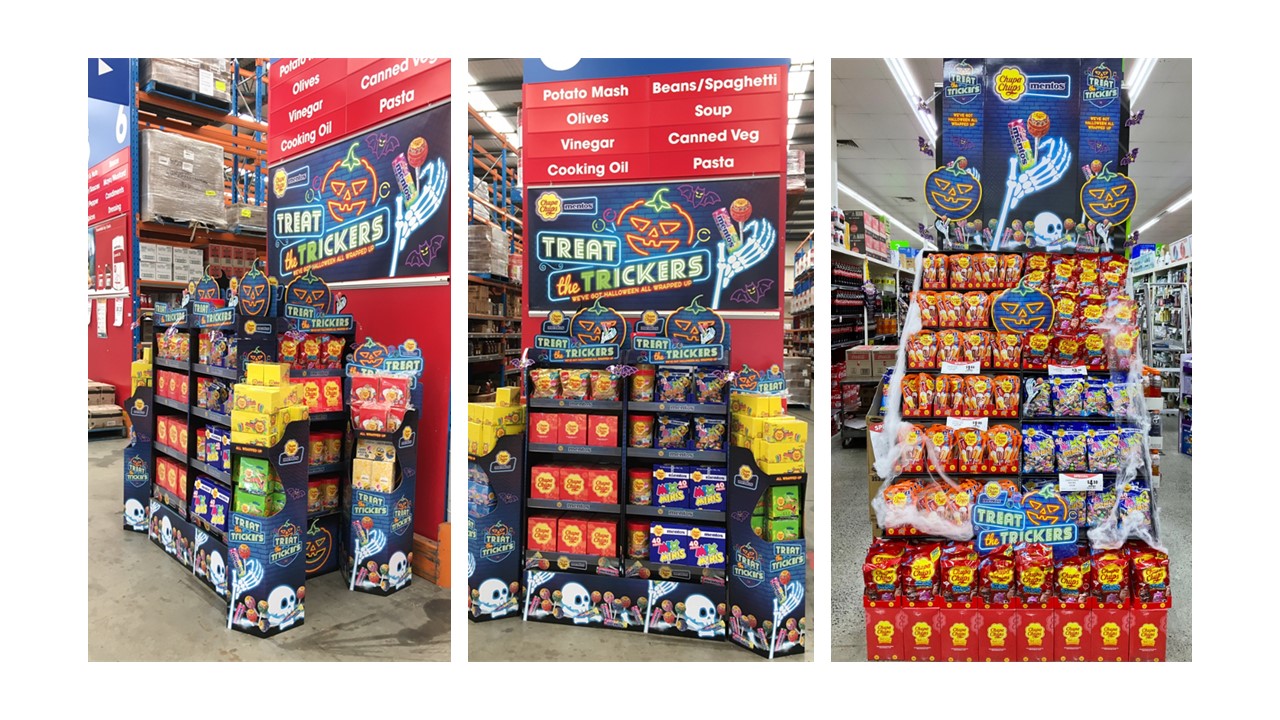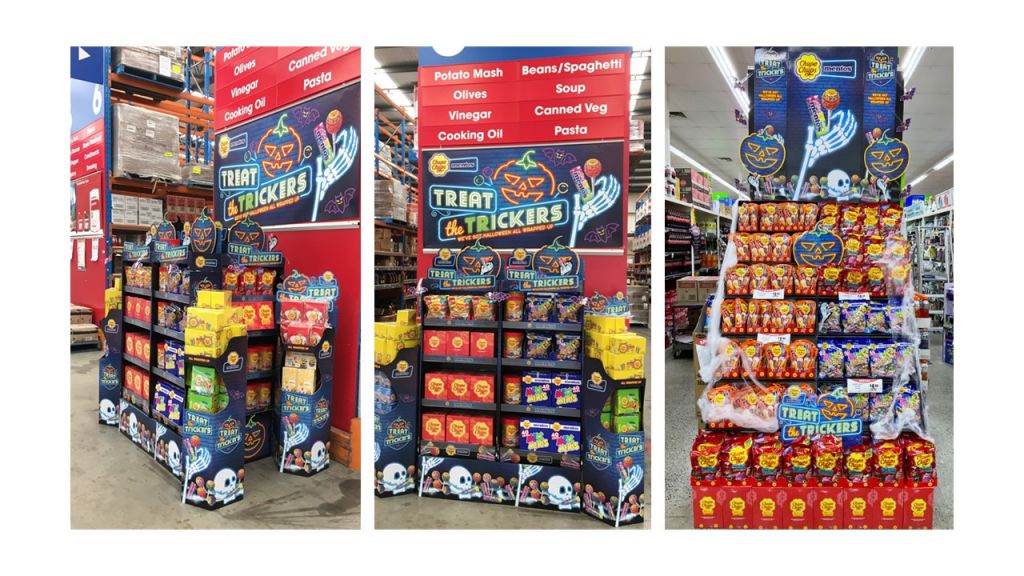 Id8 Studio's temporary display sustainability goal is to design innovative solutions that balance the clients retail marketing promotion objectives with environmental considerations. The Mentos / Chupa Chups Halloween FSDU was designed with minimal materials enabling production of high volumes whilst saving on budget and environment alike.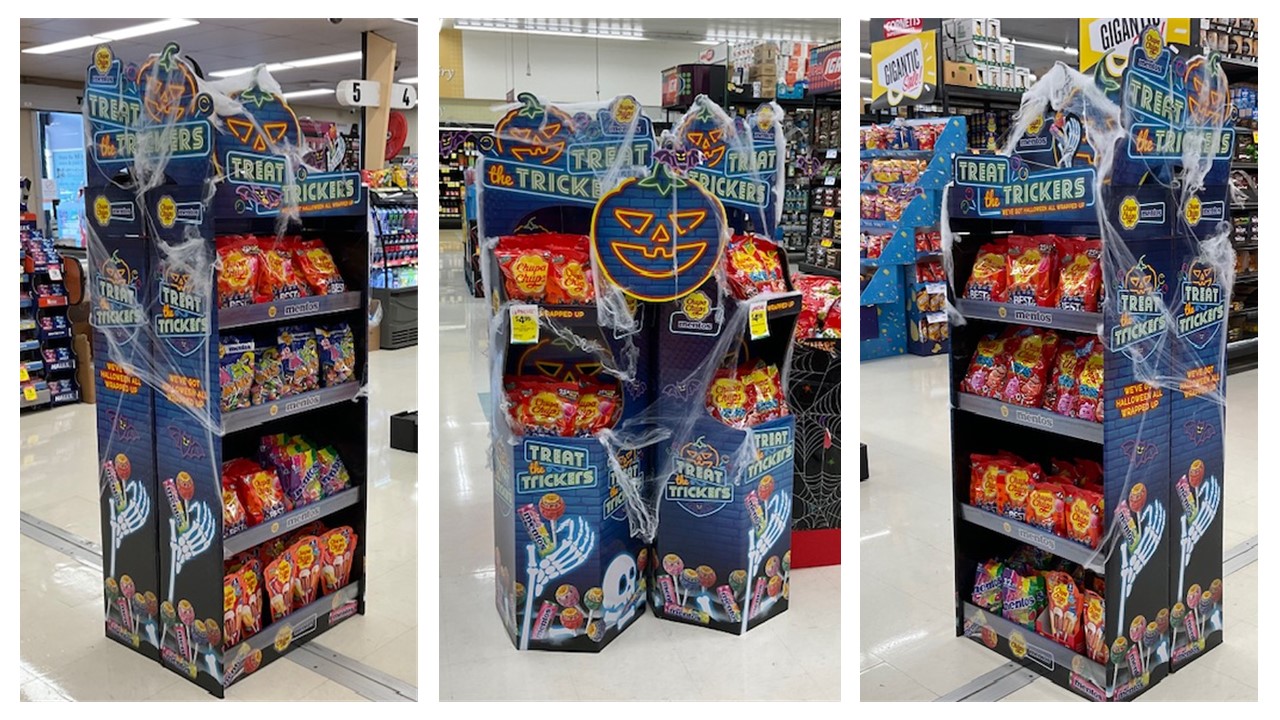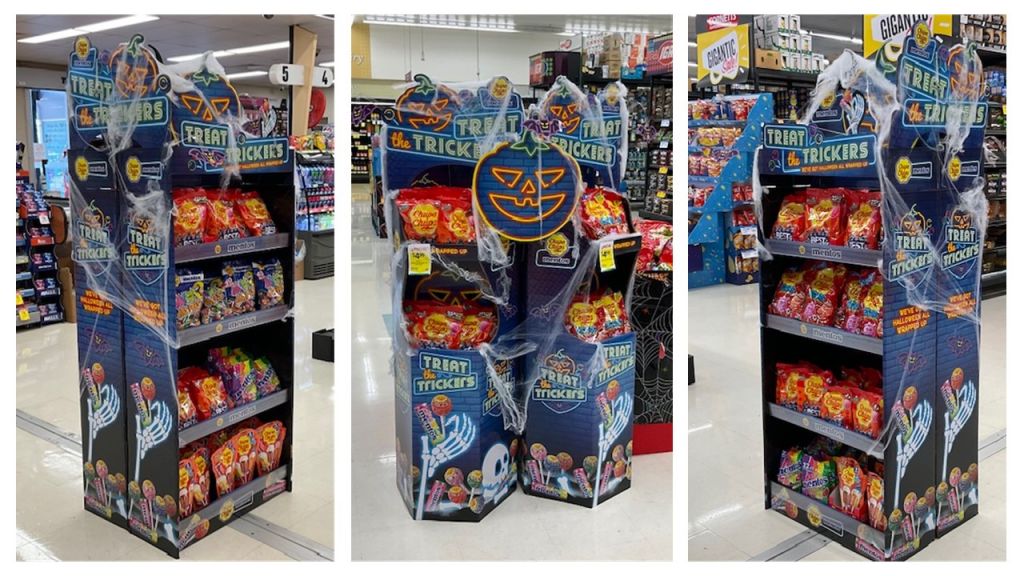 As well as FSDU bins, we designed and produced a 2-tier dump bin with 360-degree shopability. We customised the details on the dump-bin to align with the new key visuals. Standout scary pumpkins and moving skeleton hands with Mentos and Chupa Chups imagery were used to bring the artwork to life.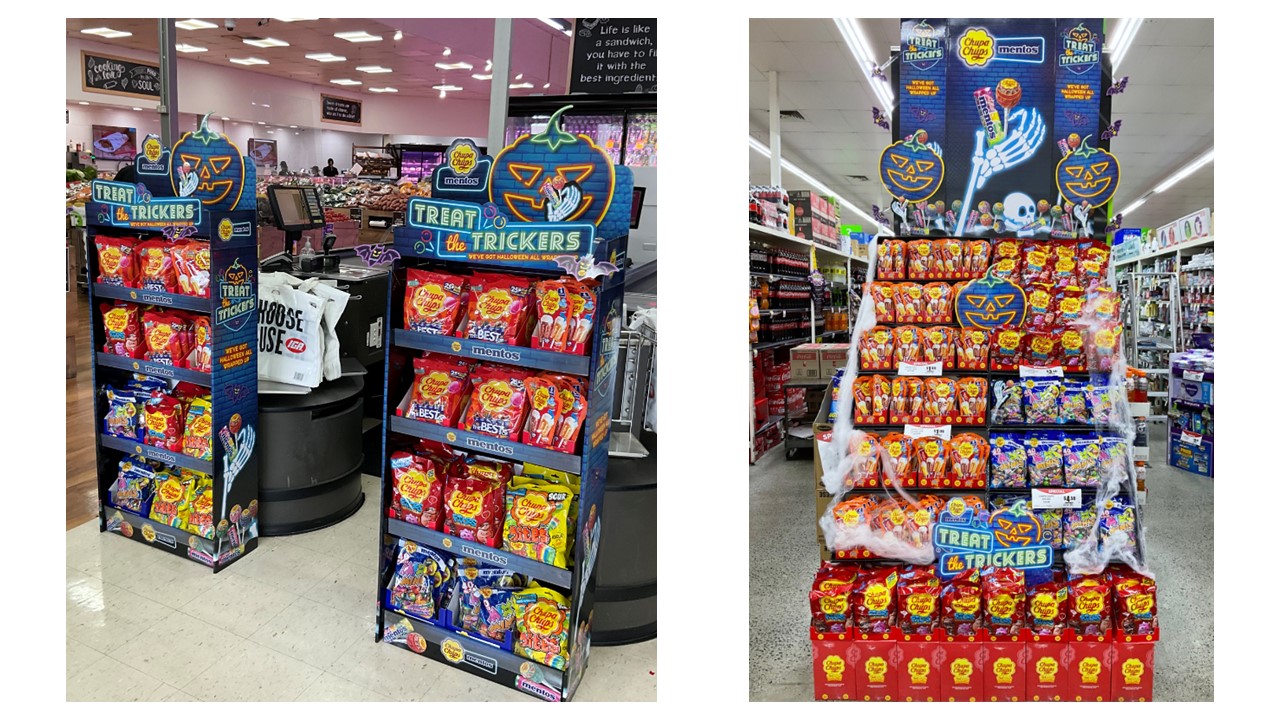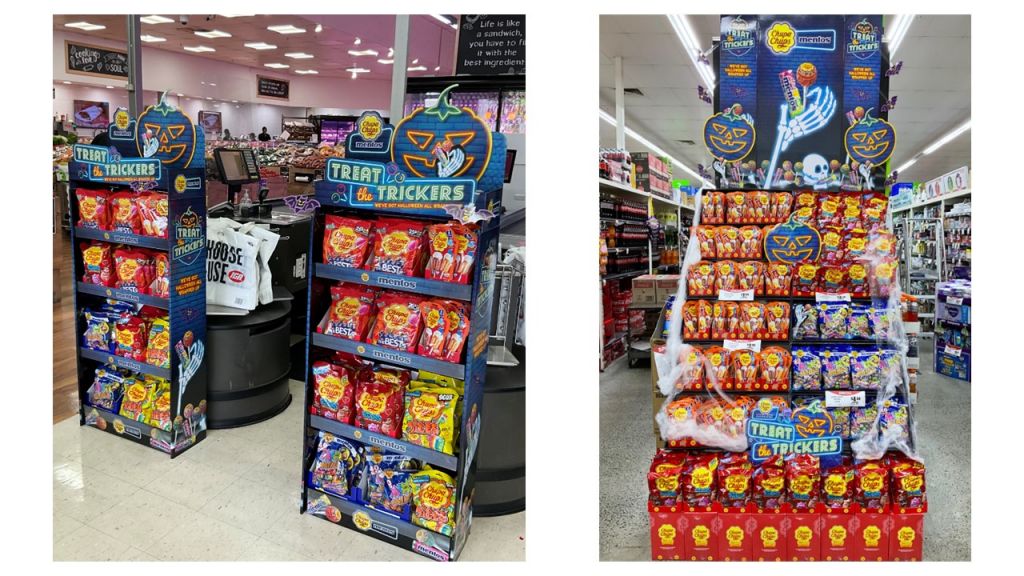 All theatre elements were flat packed within individual display cartons, creating a one-stop-shop for POS display assets and Halloween propping.
Contact the team at id8 Studio to create the perfect mix of impact, stock holding and theatre; with budget and sustainability at top of mind.