Bringing the party to the shop floor
Background: SONY X-Series Speaker
With consumer insights highlighting growth in 'Party Speakers' for the home & mobile get-togethers, the opportunity to take the lead in the category was up for grabs. With several key players in the market, the Sony X Series Speaker Display needed to outshine the competition.
Our Role
No-one wants to party small, so naturally the speaker products in the X Series range are built large, for large sound. The key challenge in CE retailers was to fit several large speakers on one display, within a limited footprint.
We also needed a design which would allow for future range updates, flexible layout, and of course the visual dynamic to 'bring the party' to a motionless shop floor.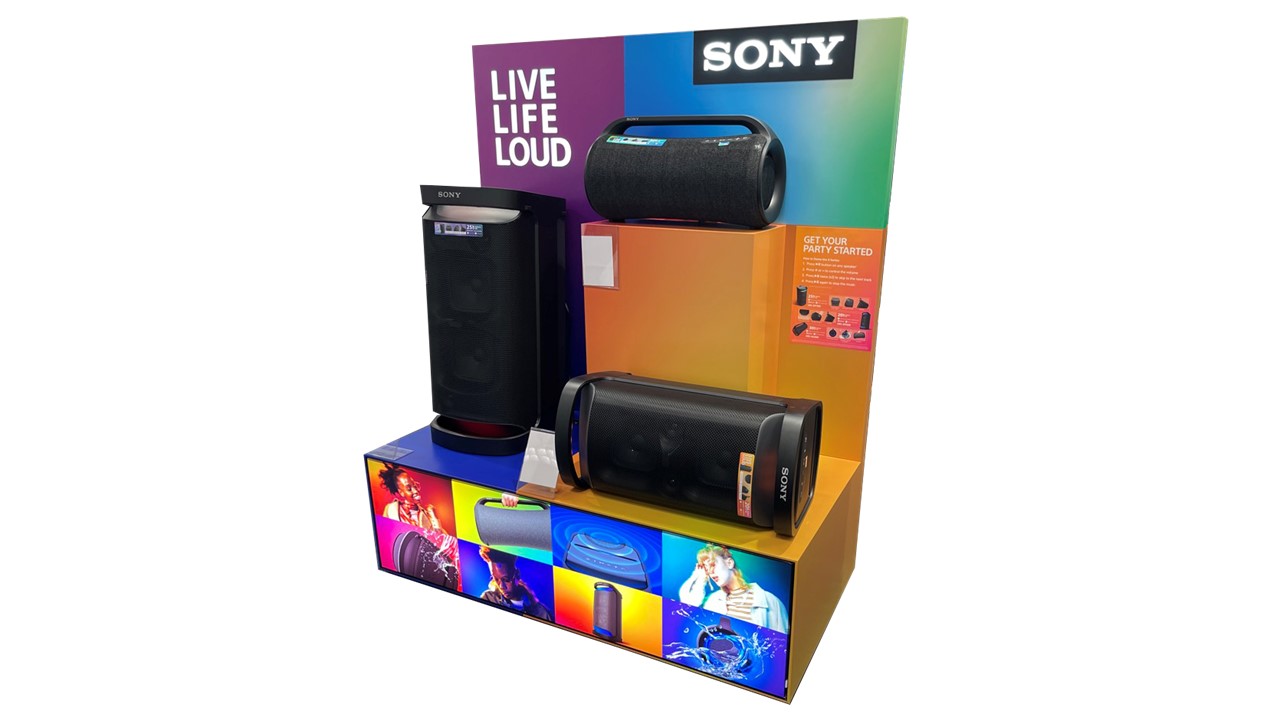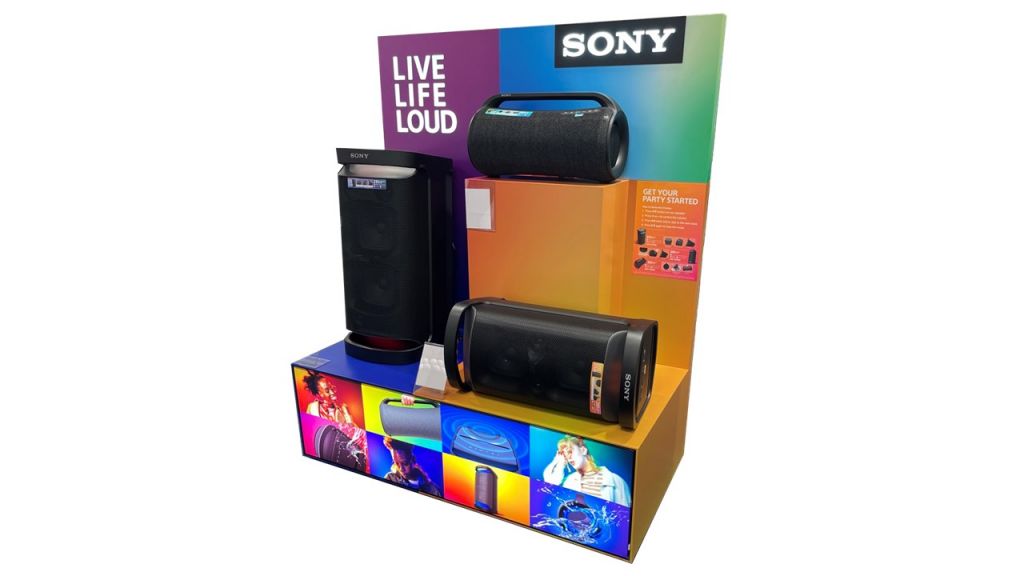 Display Creative
Sony presented some super colourful key visuals for id8 to turn into the artwork for a series of vibrant, banging retail displays. Brilliant orange, blue, green and violet colourways in a gradient across the main body block the 3 key products in line with their hero visuals, bringing the re-vamped 'SONY X-Series' speakers to life in all CE retailers.
Product features & benefits are communicated on an electrostatic material for easy update for the next product change out.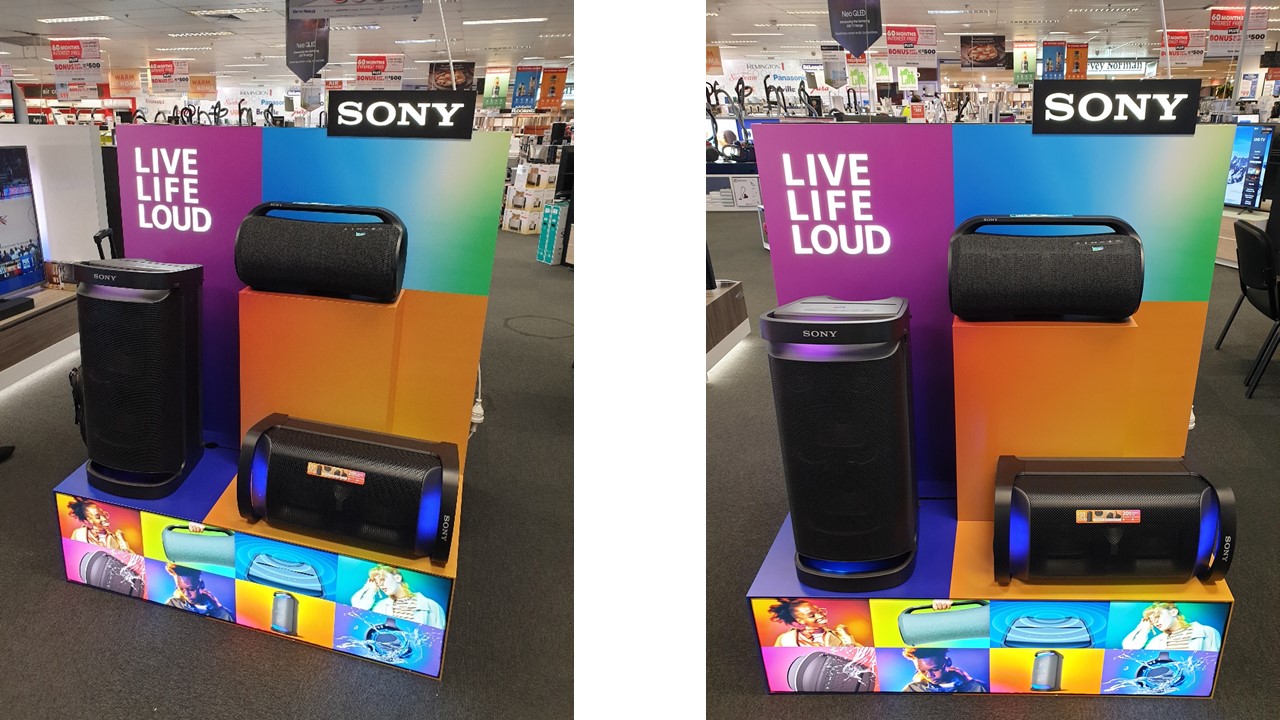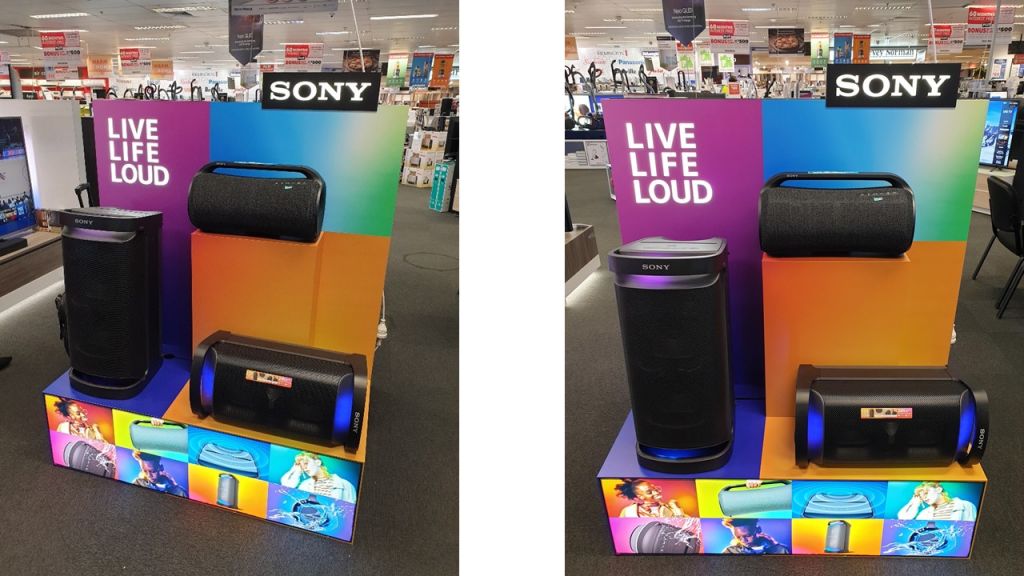 Materials, Manufacturing & Execution
To achieve brilliant colour without blowing the budget, a high res digitally printed wrap was created to transform solid MDF construction into an iridescent beacon in store.
An illuminated, interchangeable key graphic was added to the kicker area to compliment the LED lit tagline and SONY logo in Harvey Norman stores.
Similar design iterations were made for The Good Guys and Bing Lee, all customised to fit within the available store fixtures.
Execution of the roll out was supported by the Sony field team, rather than an installation team.
With this in mind, displays were designed with simplicity for a forgiving install process.
Now when shopping in the audio department, there is one display bursting from the retail colour scheme!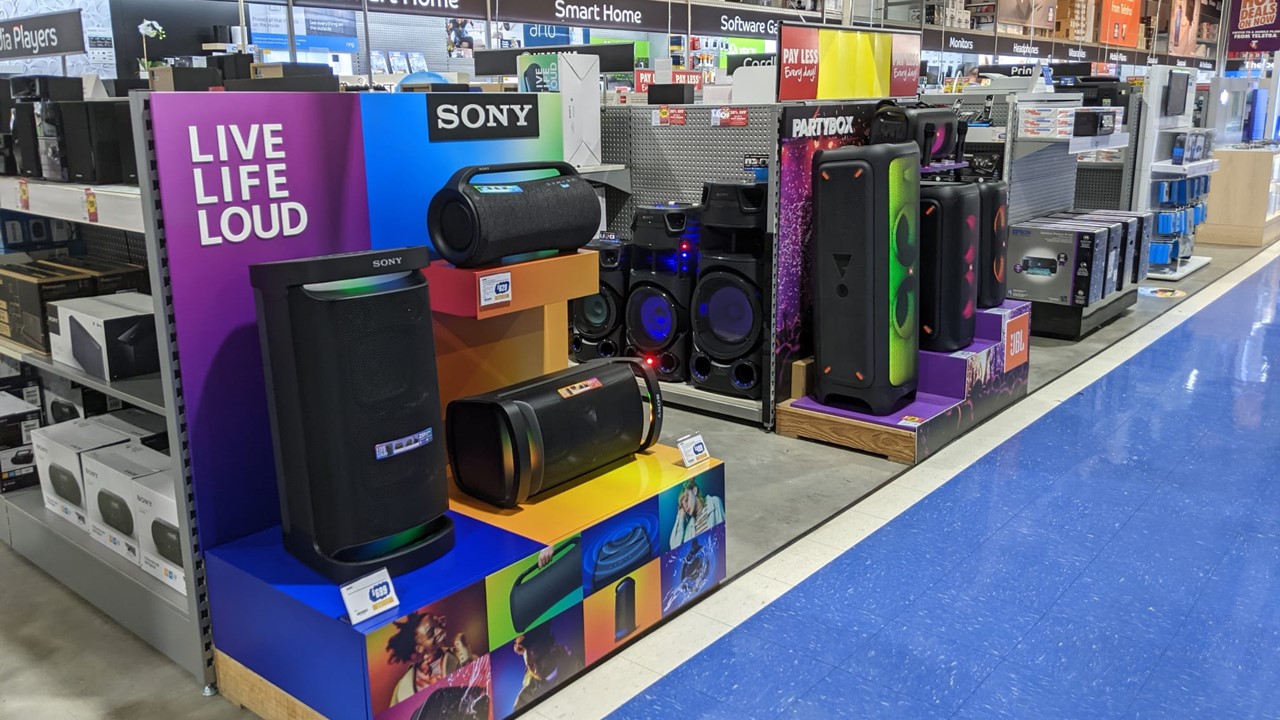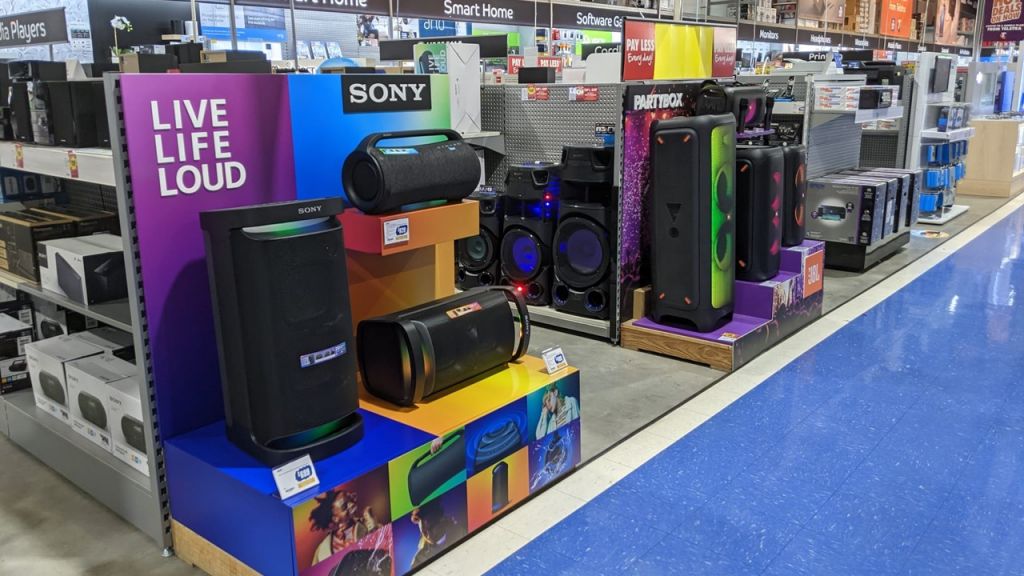 Contact the team at id8 Studio to design a display that 'brings the party' to the shop floor, whilst delivering on flexibility in-store.