Re-envisioning what a pharmacy store can be.
Priceline have launched their 'Next Concept Store' in Camberwell, Victoria, starting with the beauty section in April, followed by the dispensary opening in May.
Priceline's intention with the new store design was to remove their preconceptions of what a pharmacy is and consider what a pharmacy could be.
---
The Background
The 'next concept store' focuses on how Priceline would like customers to feel when they step into store and how they could genuinely improve their wellbeing.
General Manager Andrew Vidler said, "Our intention is to trial the various concepts within Camberwell and, once we know which moments of care resonate with our customers and strengthen the relationships we build with them, we'll introduce the concepts into our other stores," he added.
Our Role
Id8 Studio was asked to design, manufacture, and install a variety of signage and lighting elements to allow customers to navigate the 'next concept store' with ease.
Lighting and signage are not only critical to navigational function, but these elements can create a positive ambiance helping shoppers to feel comfortable and at ease in a new space. Making customers feel welcome in this new generation of pharmacy store design which places pharmacists at the centre of the store rather than behind a dispensary is critical to the new store environment.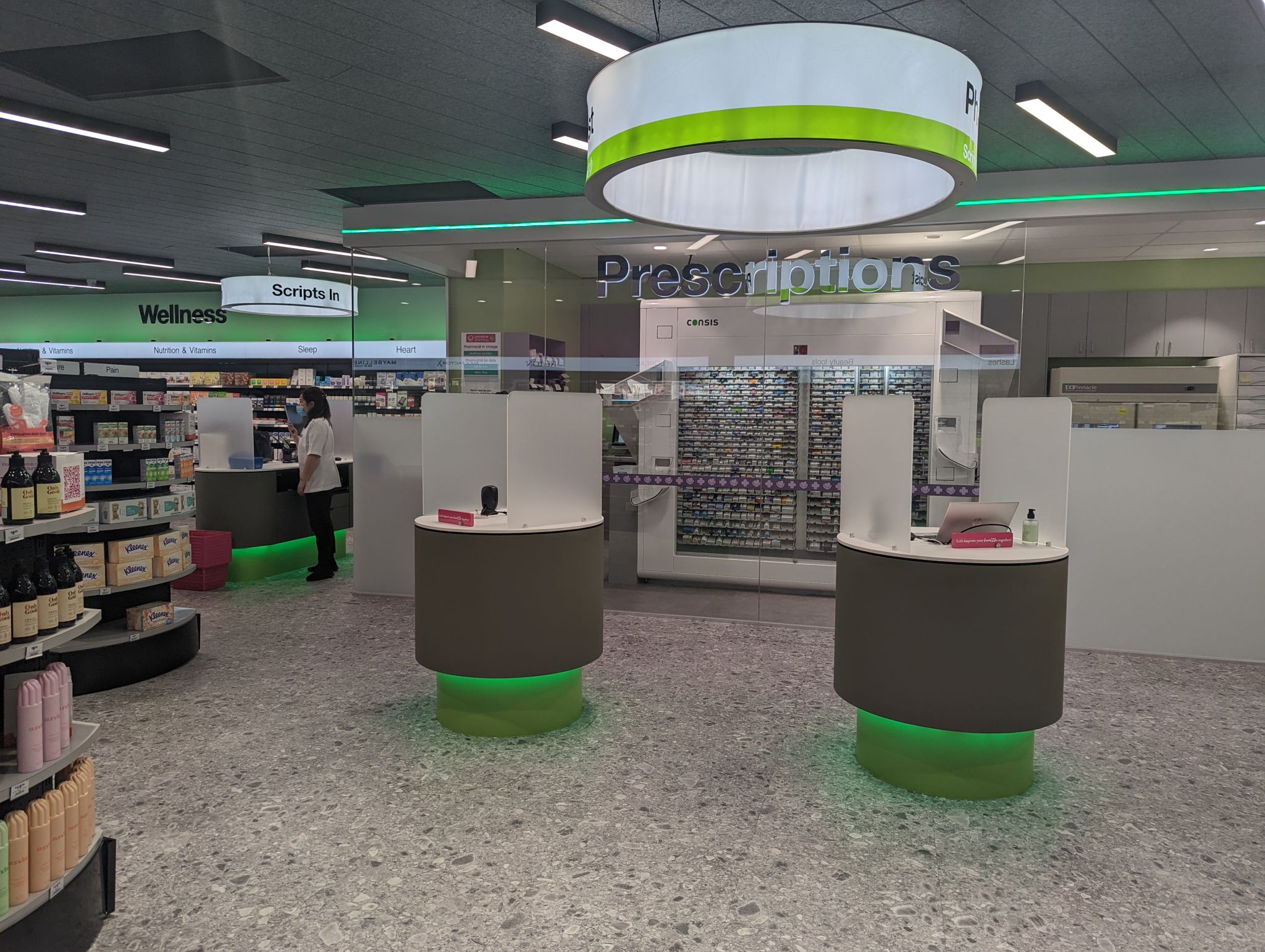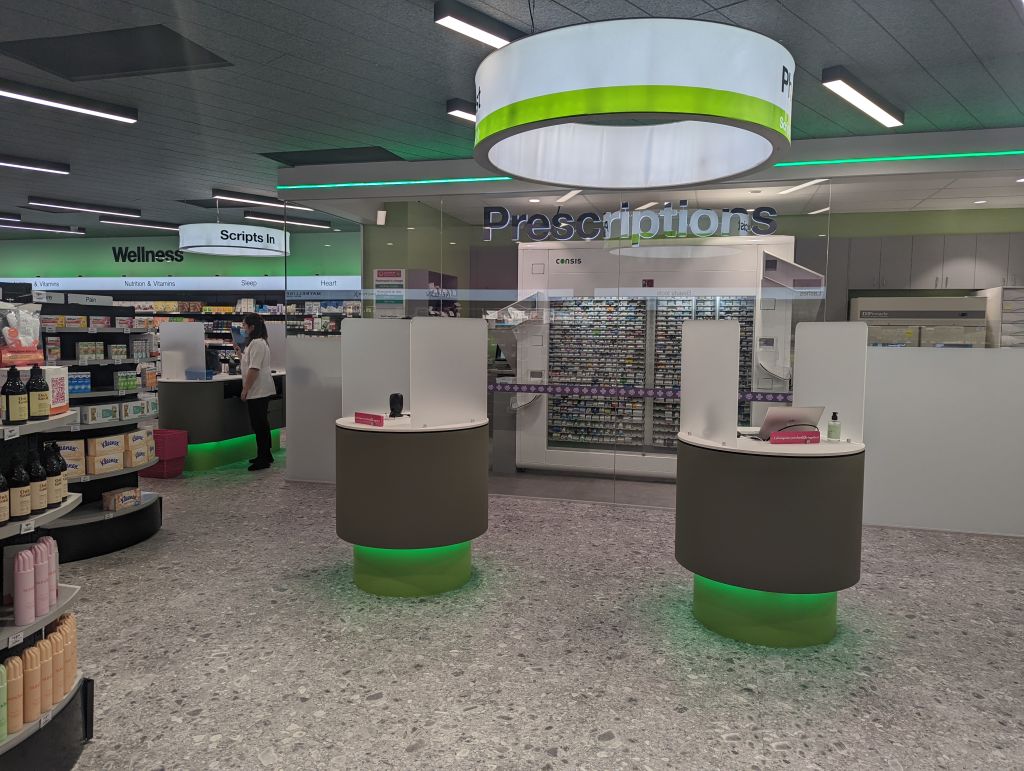 While engineering each element, it was important to maintain Priceline's vision for Camberwell to deliver on their vision of what a pharmacy could be. Id8 Studio developed the following elements:
Wall bay brand signage over cosmetics
Category signage throughout store
Gondola bay brand signage over cosmetics category
Gondola category signage
Oversized way-finding signage on walls
Round suspended lit signage at dispensary
Edge lit prescription signage on glass at dispensary
Green feature lighting on dispensary bulkhead
Green feature lighting and counter messaging on 360-degree advice pods
Task lighting inside dispensary
Services menu on gondola end at dispensary
Suspended signage for consultation rooms and checkouts
Lit beauty station signage
Health (green) and beauty (pink) zone adjustable wall wash lighting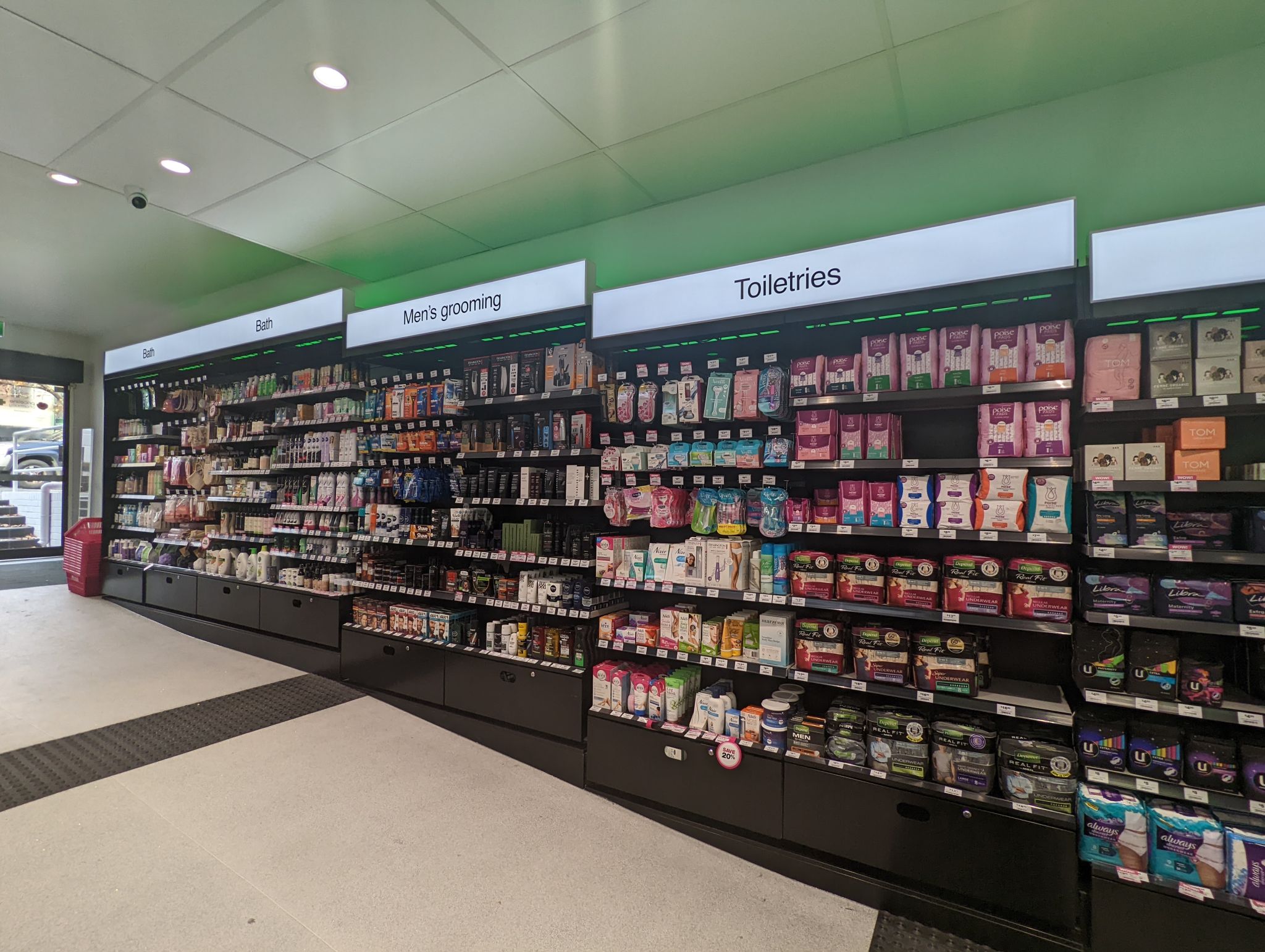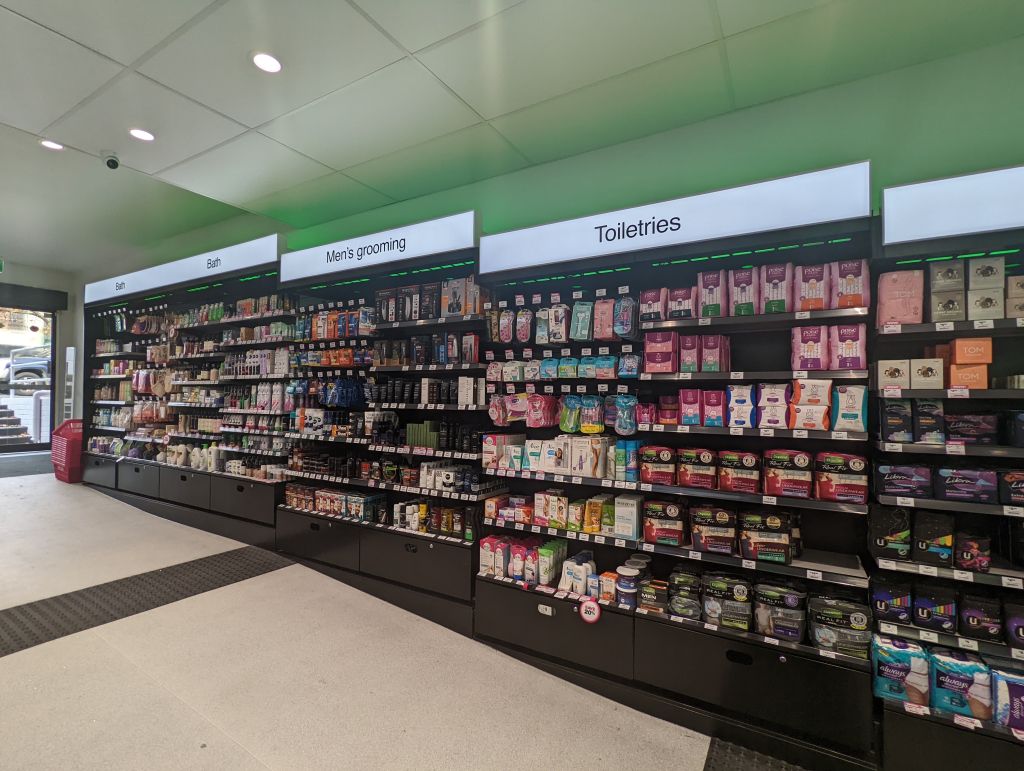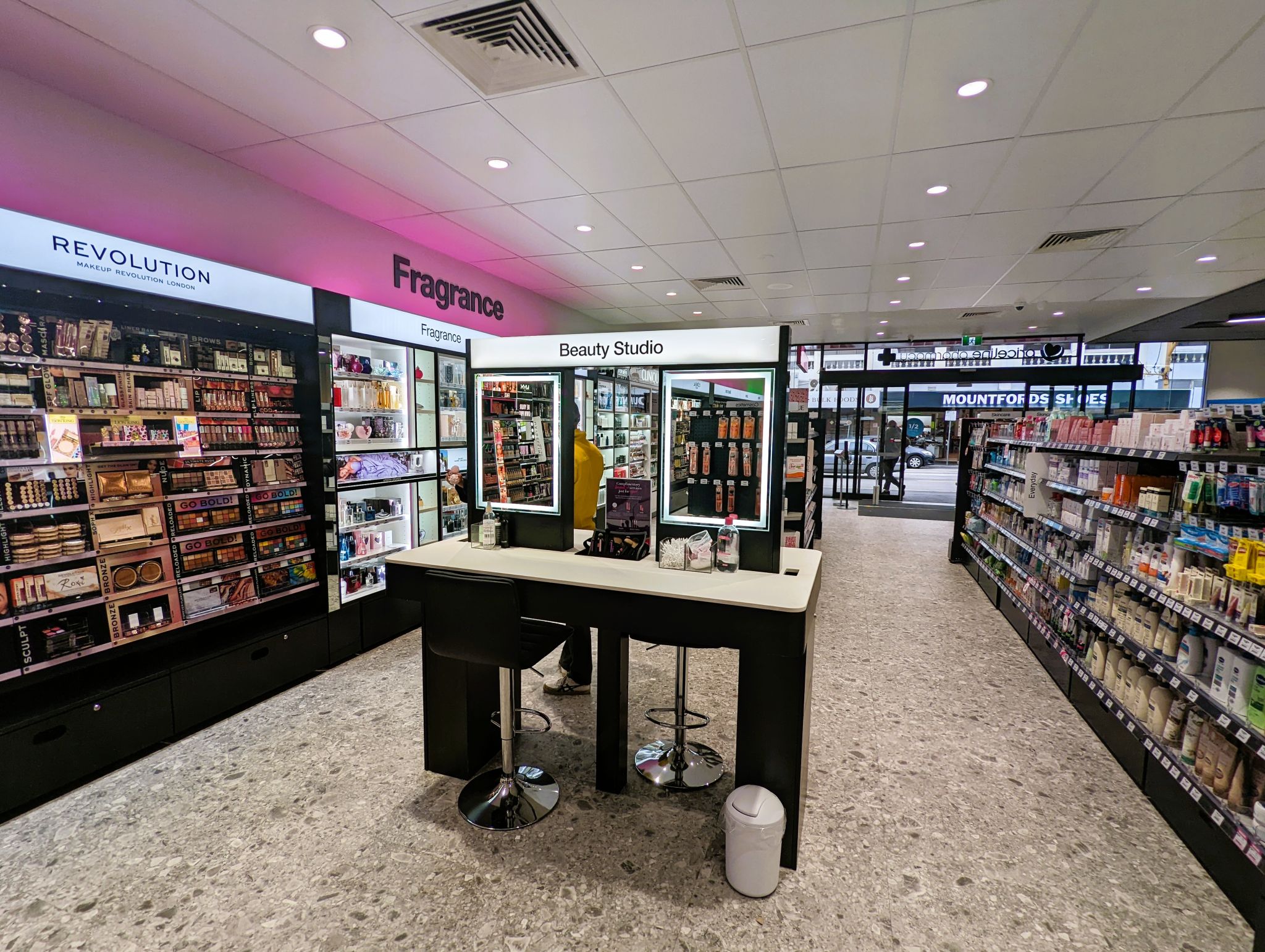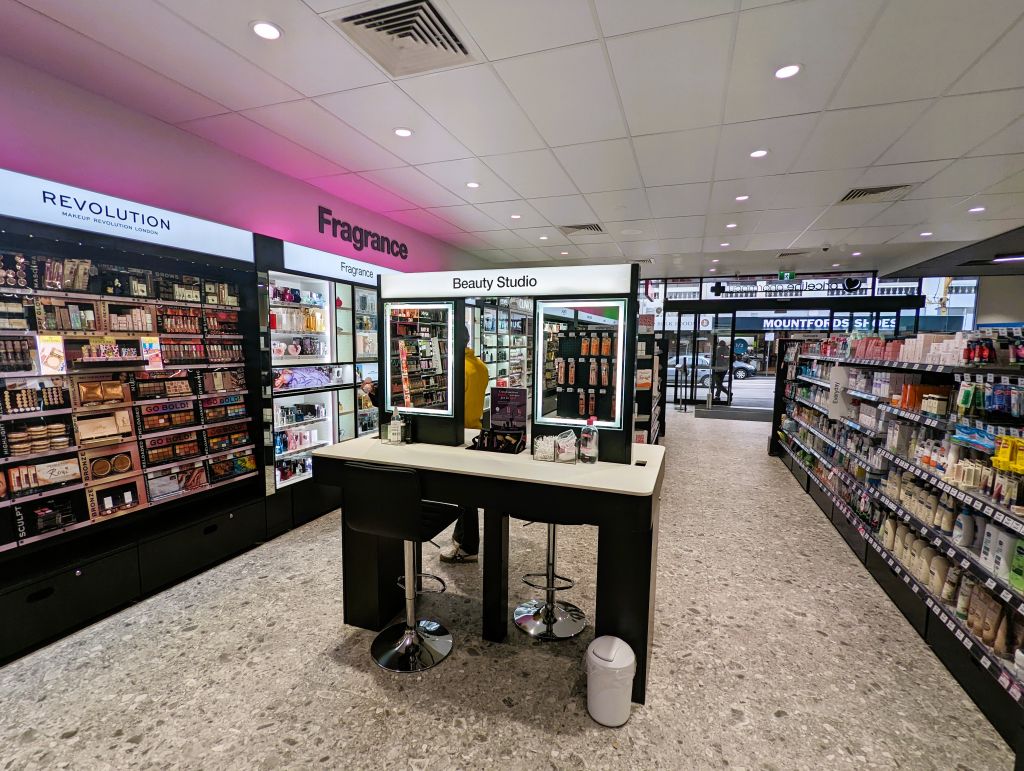 Signage & Lighting Creative
Signage had to be clean and crisp, not overbearing but always where you need it to direct you to brands and categories, care suites, dispensary and Click & Collect.
Operationally, it was critical for signage to be easy to update and the seamless solutions have already proven to be simple to swap or replace in the run-up to the official opening. We used adjustable wall wash lighting to create colour blocking for health and zones.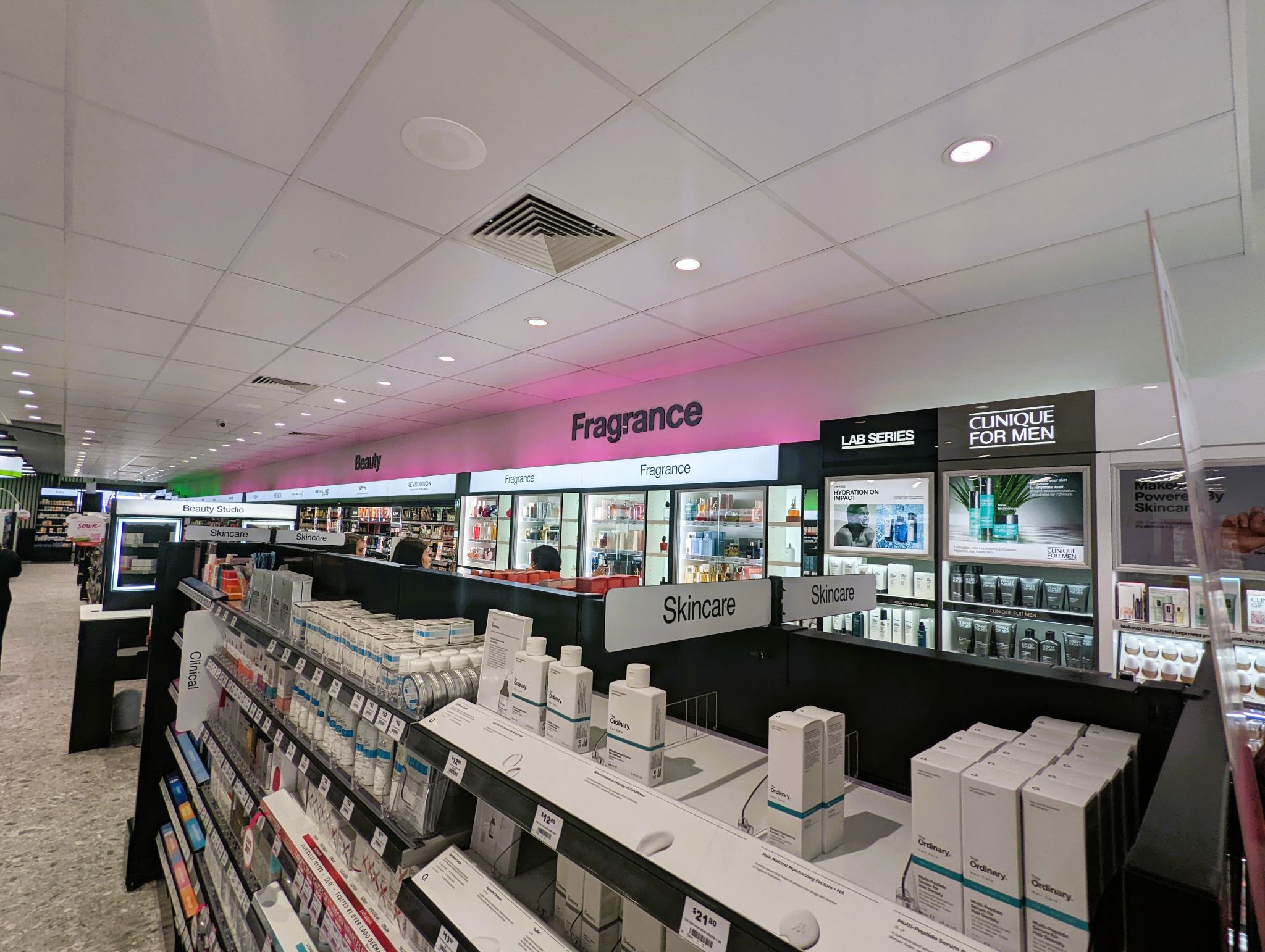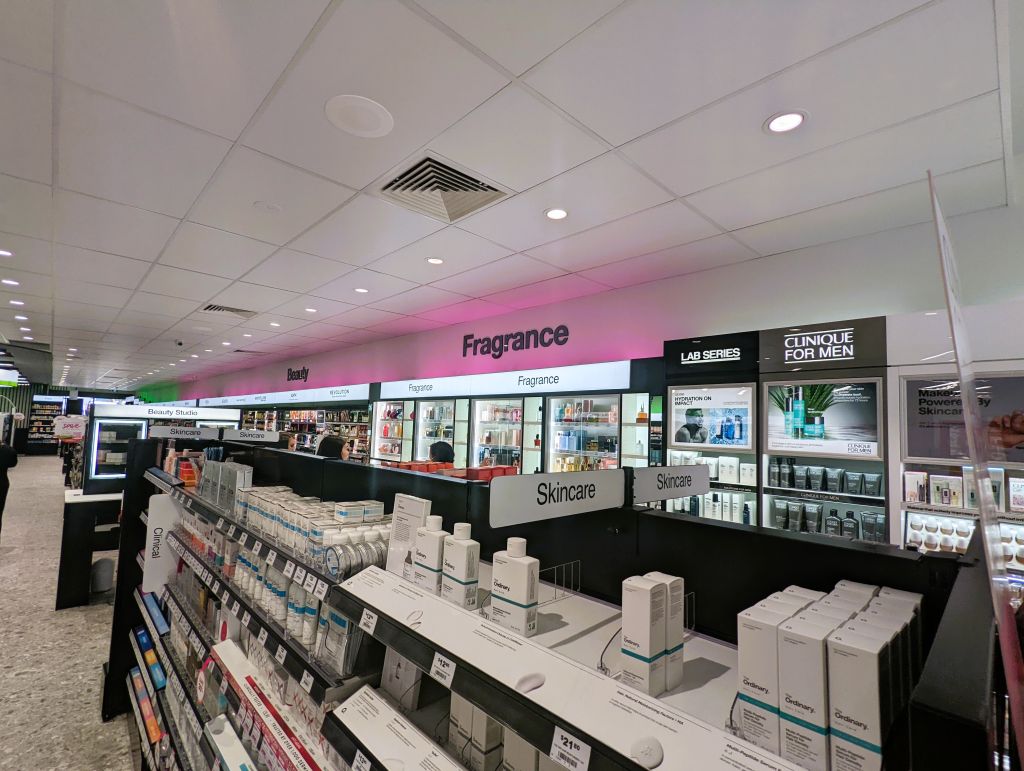 Manufacturing & Activation
We engaged our local and offshore partners to manufacture and assemble the elements.
Our engineering had a focus on fast turnaround manufacture, easy assembly and disassembly on site and consideration of end of product life and how materials can be separated and recycled.
All signage elements are updateable ensuring our signage remains relevant in store for years to come. Sally Bianco from #ClockworkGroup worked with our Operations Team to get our equipment installed into Priceline Pharmacy on a very tight timeframe, ready for each stage of the Camberwell store opening; as always, an excellent partnership.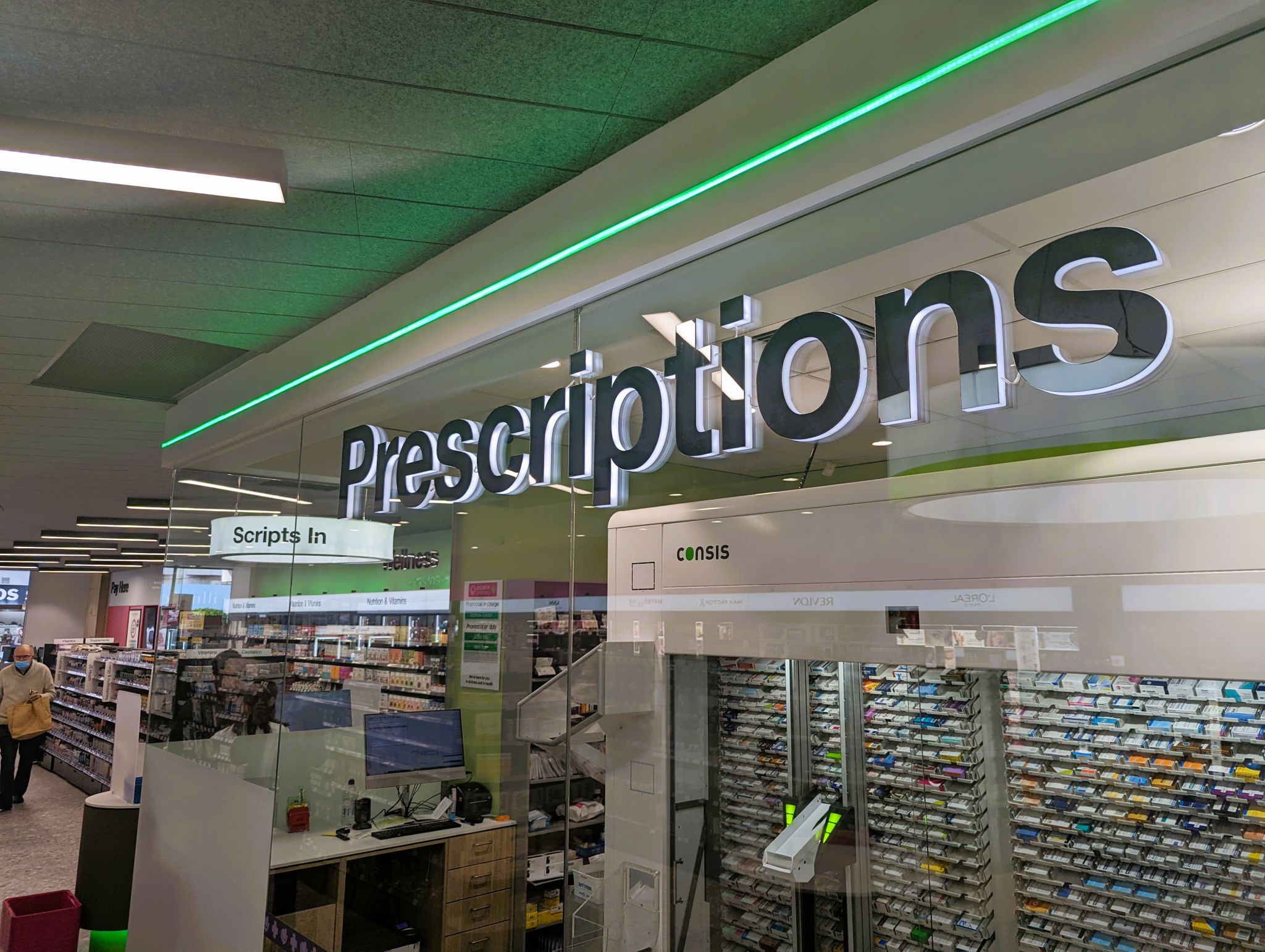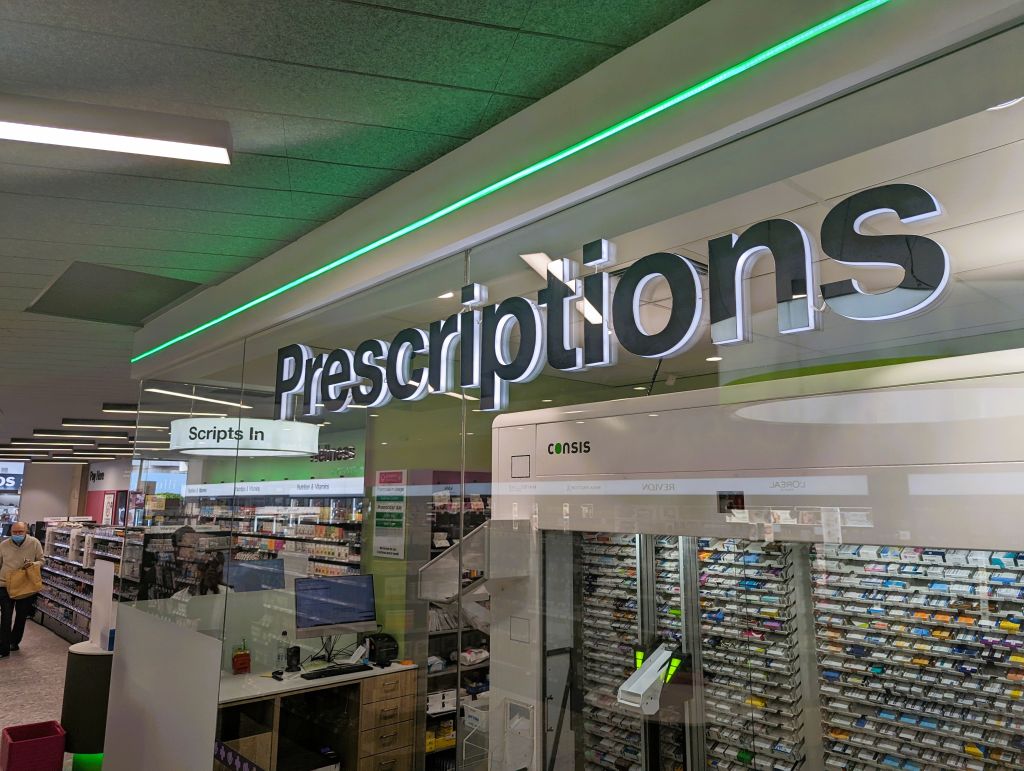 In Conclusion
The sleek, uncluttered, and bright store has a welcoming feel. It has all the markings of a modern pharmacy and retail space for our changing world, where the local community will feel comfortable about seeking advice on minor medical conditions as well as ongoing wellbeing support.
Get in touch with us to find out more [email protected]