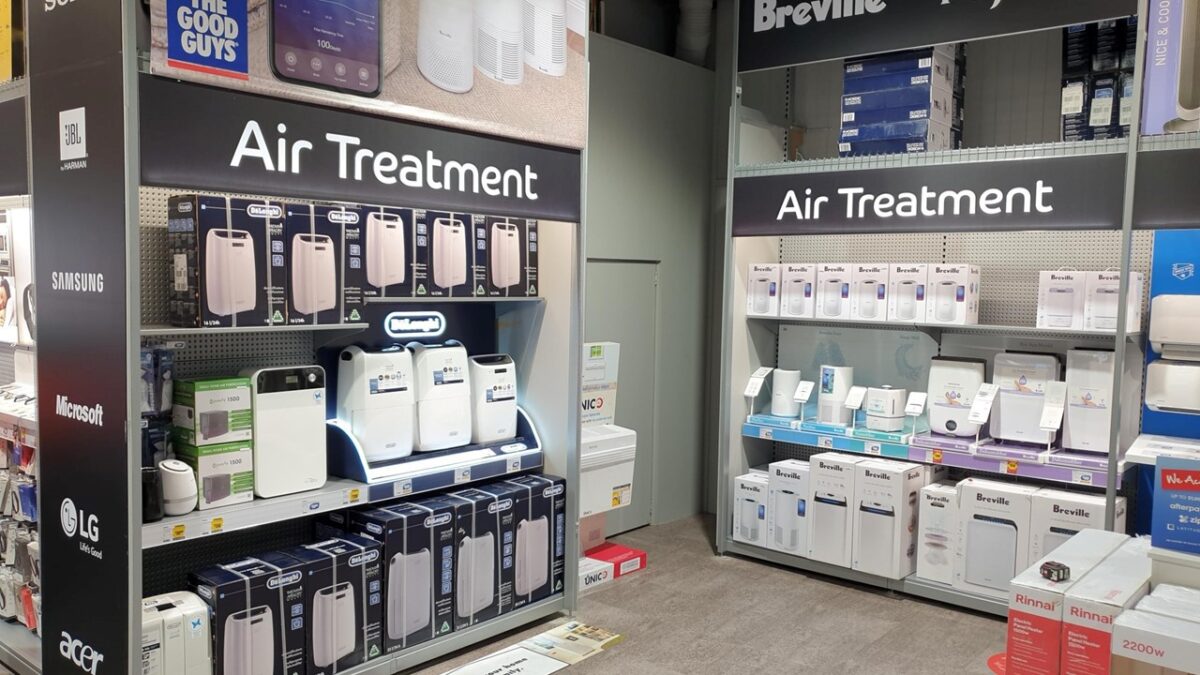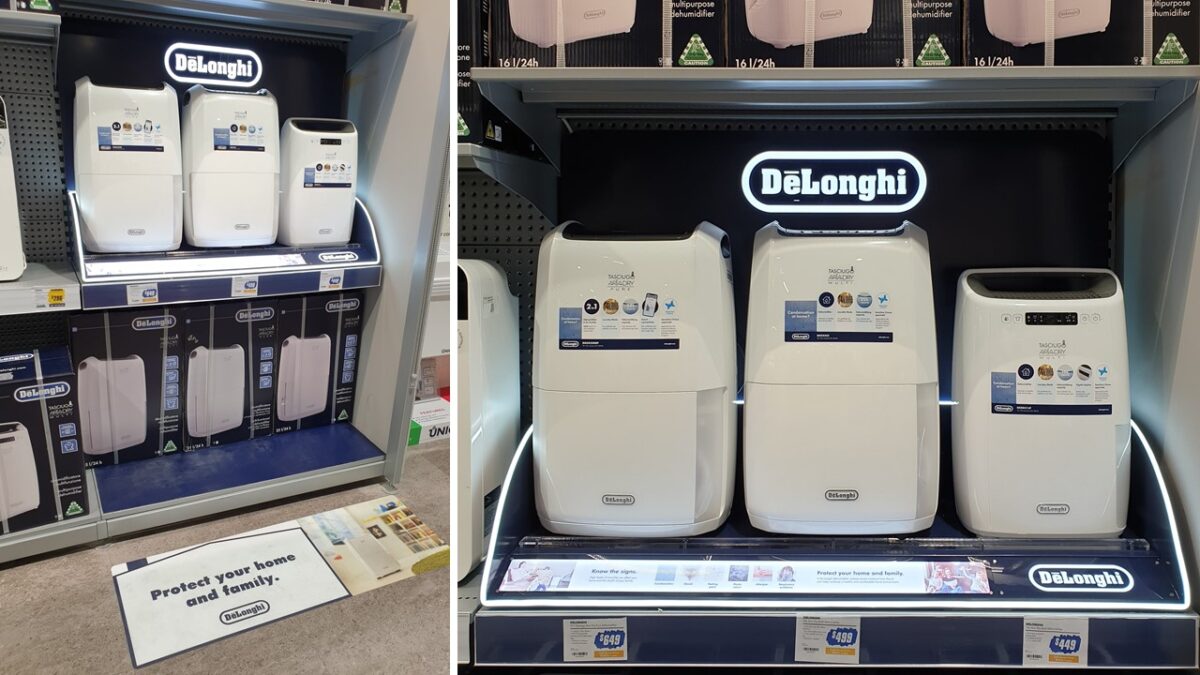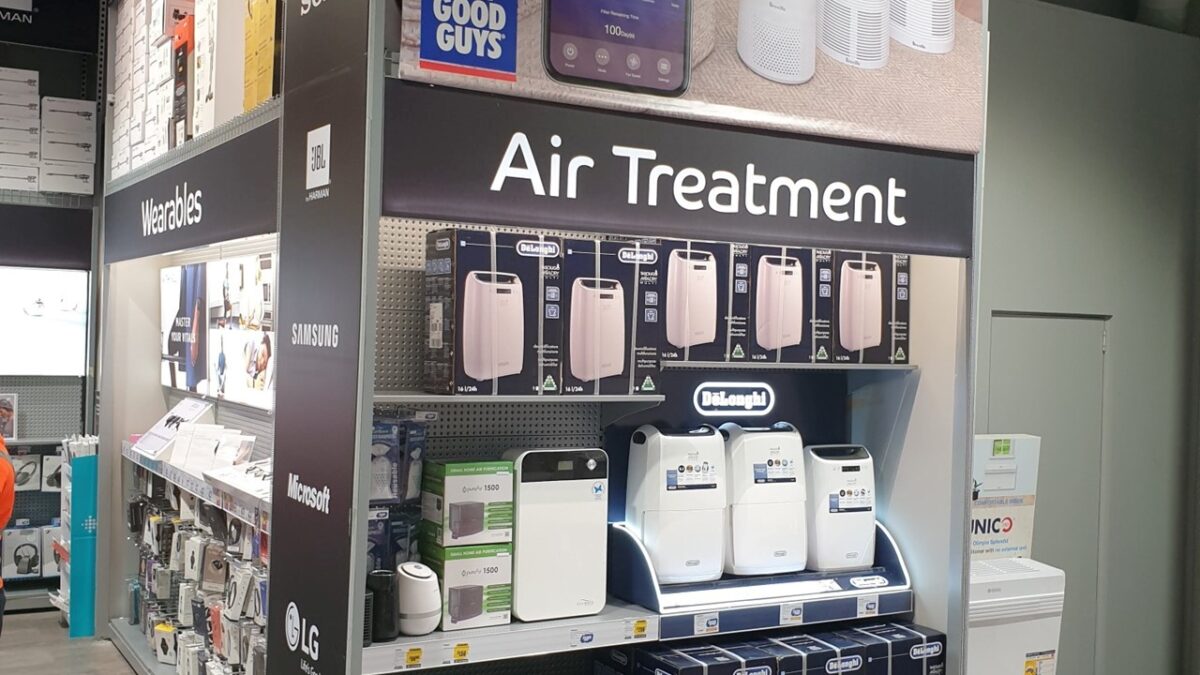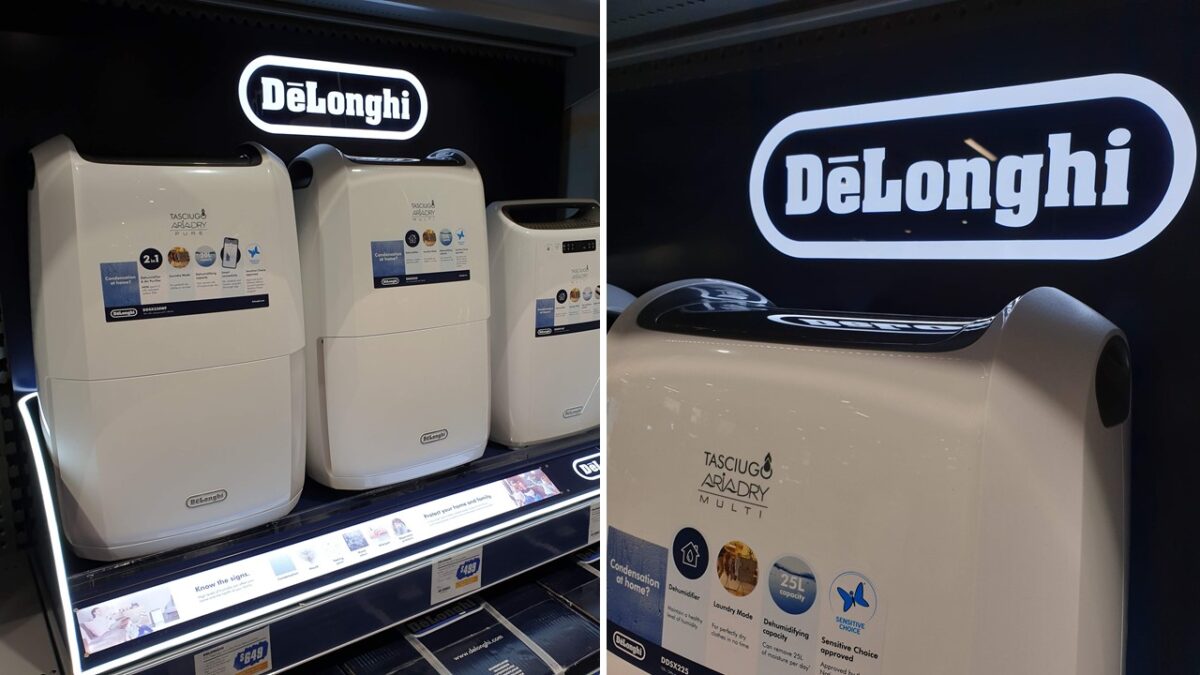 When it comes to elevating both brand and product in a competitive space, adaptability, ease of activation and impact all play important roles. So how do you get the balance right with retailer, brand, and shopper all at top of mind?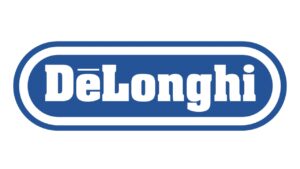 De'Longhi Dehumidifier permanent retail display solution
De'Longhi is the market leader in the Dehumidifier category, with a reputation for quality and durability.
D'Longhi's range of Dehumidifiers protect both family and home by removing excess moisture from the air whilst helping to manage the homes relative humidity.
The previous retail display execution for the De'Longhi Dehumidifiers used printed EPVC strays with wings. This solution fell short in terms of compliance, premium feel, clear features and benefits, and branding.
With strong display activity into the channel from new category entrant Breville, De'Longhi saw the need to develop a strongly branded, permanent display to delineate their range from the competition.
Insight
With many brands and products in the Air Treatment category, standing out through strong branding and communicating product information clearly, is critical in the consumers path to purchase.
Solution
The id8 design approach was to create 'flexibility in execution' – designing a POS suite with options for single tray, tray with illuminated header, or tray with branded magnet panels. The adaptable retail marketing elements created to support the De'Longhi Dehumidifier range enabled the brand to maximise their on-shelf presence, owning the Air Treatment category within The Good Guys and Bing Lee stores.
The adaptable display solution can also transition seamlessly into prime positioning end-cap locations at The Good Guys stores.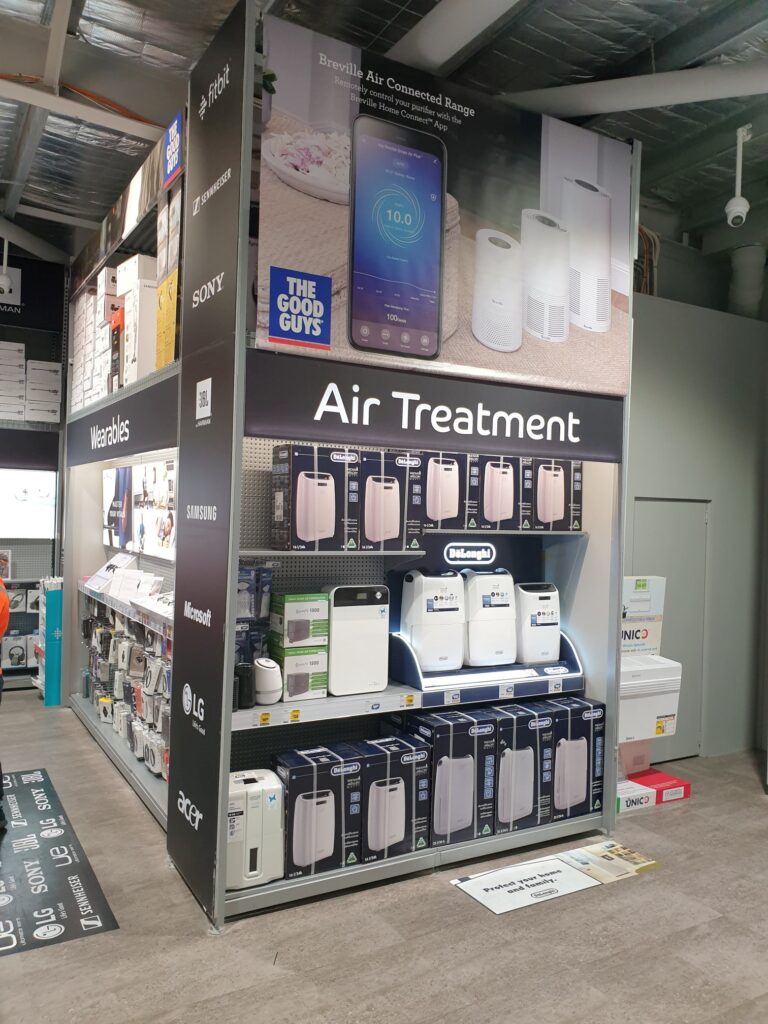 Standing out from the competition. DeLonghi Dehumidifier at The Good Guys
The implementation of the new display was timed to support the launch of the 'new look' 2021 De'Longhi Dehumidifier range.
The De'Longhi Dehumidifier permanent retail display solutions have been rolled out in The Good Guys and Bing Lee Stores nationally, re-establishing De'Longhi as number 1 in the market.
Contact id8 Studio to elevate your brand and product at retail!