Promotional Display Hits Sustainability Goals.
Blackhawk Network delivers branded in-store solutions for gift card sales as well as managing the merchandising of POS displays for their retailer partners.
id8 Studio was asked to design and produce an off-location multi-brand gift card display for Blackhawk Network's Father's Day campaign in major retailers, Big W and Woolworths.
What better gift for dad…the man who buys himself anything he wants!
Our challenge was to create a universal design that suited both major retailers, whilst keeping sustainability at top of mind.
---
The Brief
Design and supply a 4-sided temporary display that is environmentally friendly and can be easily recycled following the in-store promotion.
Deliver a unit that was as sustainable as possible.
The temporary displays needed to last for a 3-week promotion in stores.
Challenge: Big W had a POG of 48 cards and Woolworths had a POG of 72 cards. The design challenge was to create a common unit for both retailers Big W and Woolworths that could hold different quantities of stock for each retailer.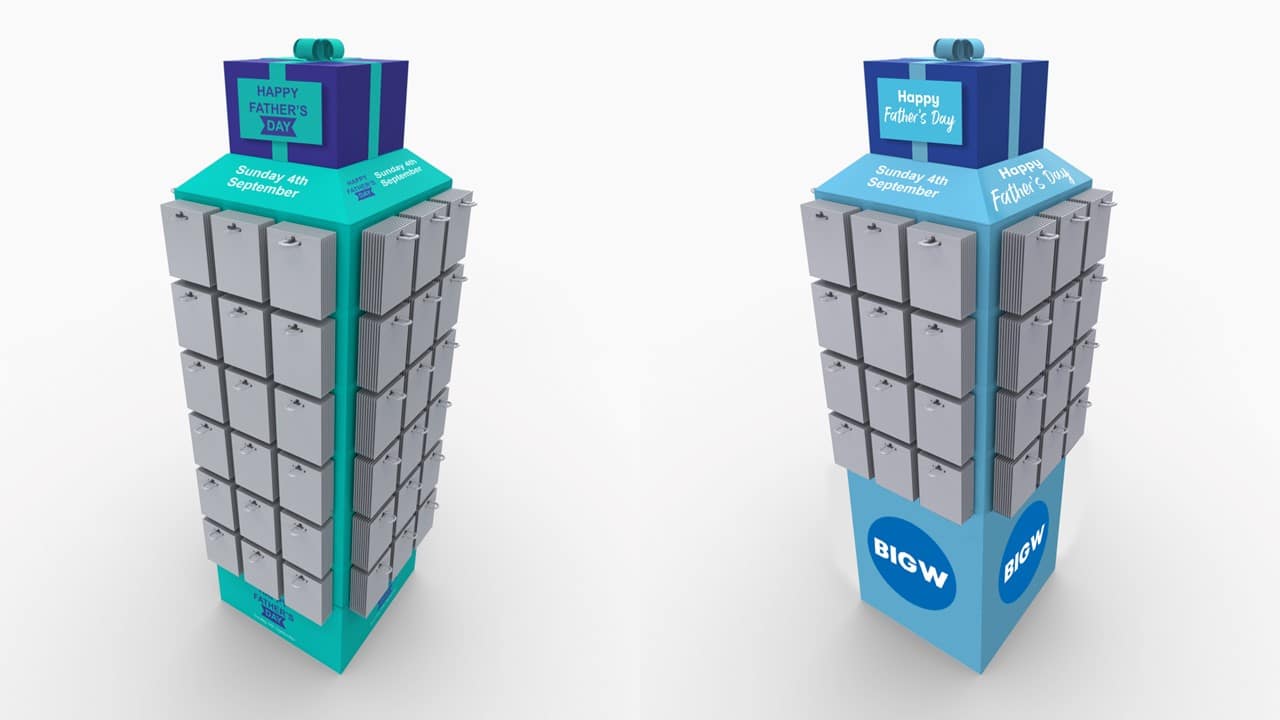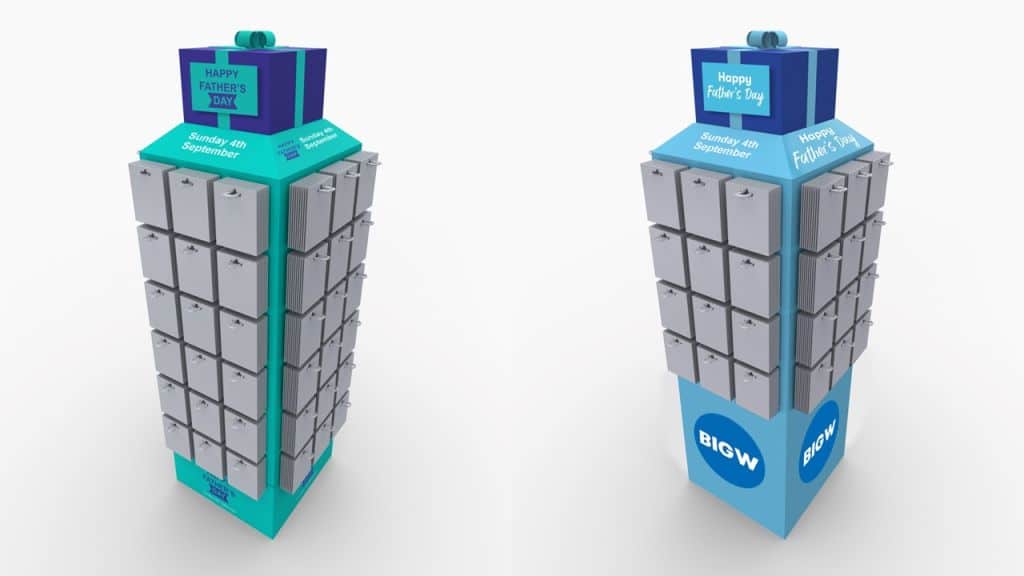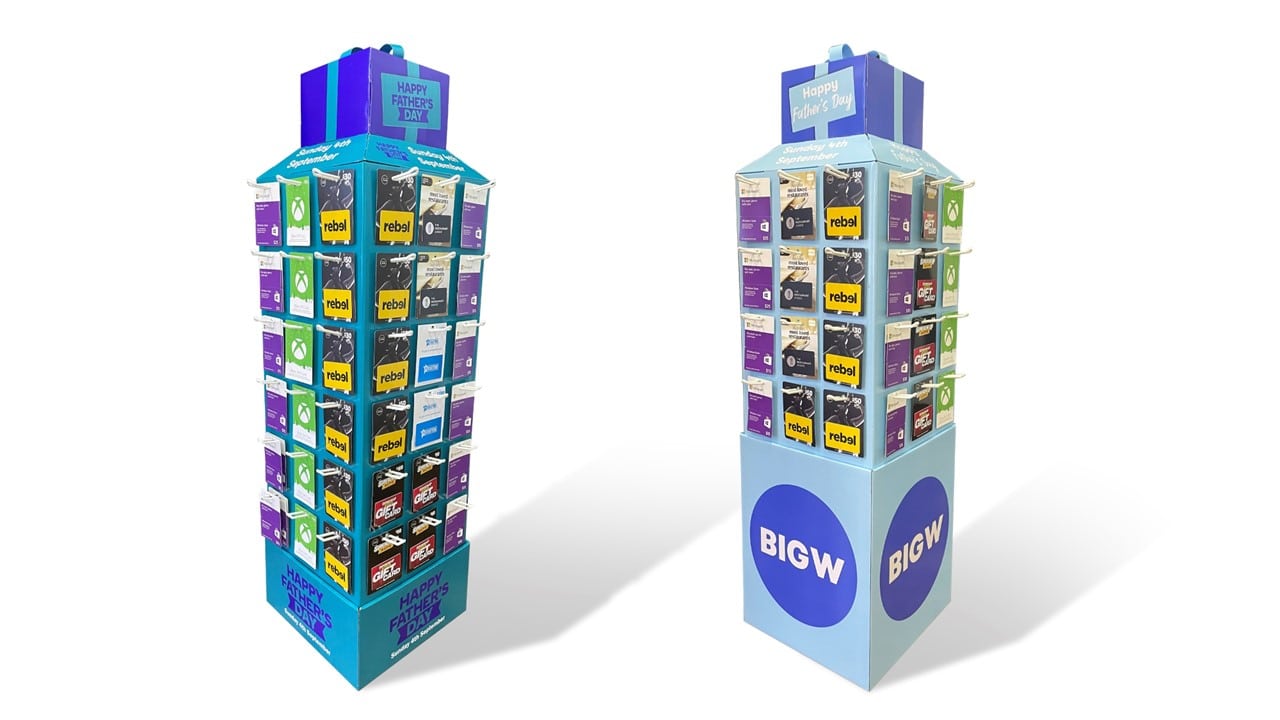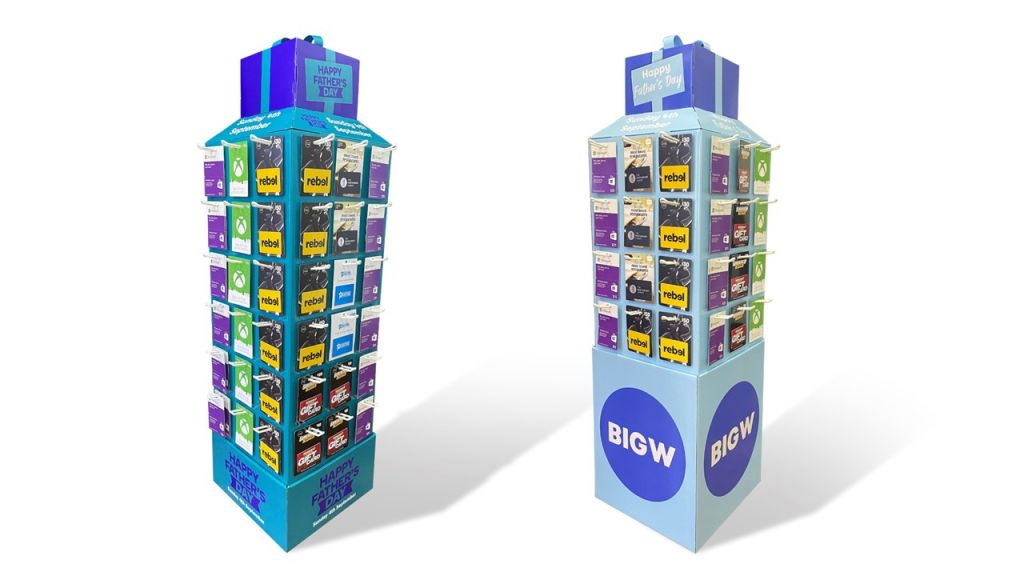 The Solution
We designed and delivered a display using FSC certified cardboard and soy-based inks with a water-based varnish. By doing this, we provided a unit that is fully recyclable at its end of use at retail.
Instead of plastic hooks, we supplied degradable PLA (Polyactic Acid) hooks, a degradable plastic made from renewable sources.
Both retailers display units shared common elements except for their bases. The base used for the Big W display was slightly taller than the base used for the Woolworths display.
The taller base covered the additional pegboard holes that were on the main body.
By doing this, we were able to provide a common display, with common parts; reducing tooling and streamlining assembly, whilst delivering cost savings to Blackhawk Network.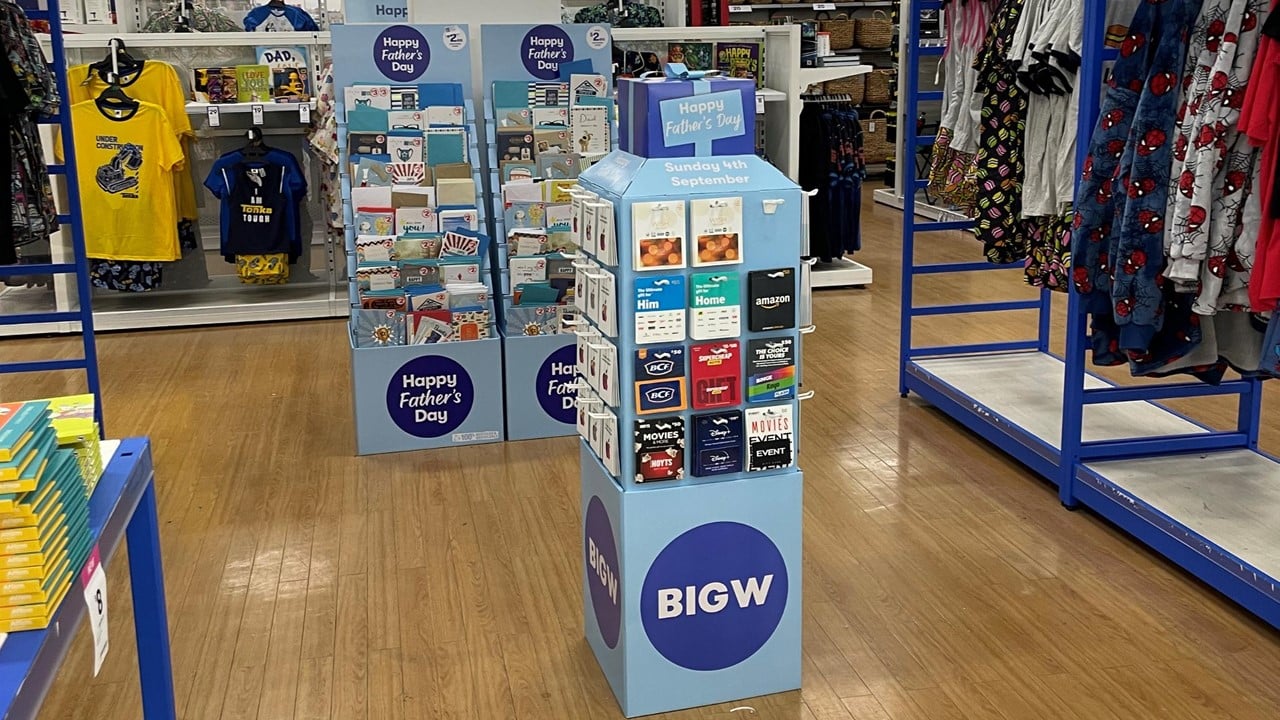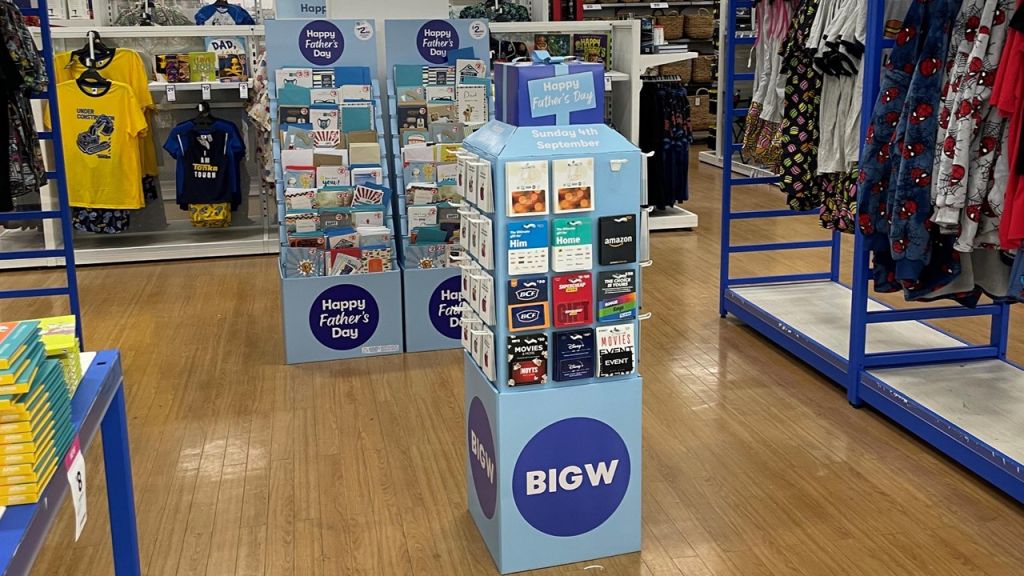 Results
The Father's Day Promotional Displays were delivered and installed into 1,285 stores nationally.
The team at id8 are committed to produce the most sustainable POS solutions, with environment, social and ethical performance at top of mind.  Thank you to our partners at Blackhawk Network for working with us on your Father's Day displays and your upcoming Christmas activation.
Read more about our Commitment to Sustainability.
Contact the team at id8 Studio to find out more. [email protected]