Improving Our Commitment to Sustainability.
After our initial sustainability assessment and Bronze rating in 2020, our team has been hard at work to further improve id8 Studio's sustainability rating.
We are proud to announce that this year we have been awarded a Silver Sustainability rating by EcoVadis through further improvements to our systems and sustainability practices.
---
What Silver Sustainability Rating Means
Attaining our silver sustainability rating in 2022 puts us in the top 14% of companies assessed, demonstrating our success in integrating the principles of Sustainability and Corporate Social Responsibility (CSR) into our business.
id8 Studio & Our Approach to Designing Sustainably
We see each project as a chance to do better through our design and operational choices. Regardless of the brief's nature, sustainability is a top consideration in our designers' 3 key lines of inquiry:
How can we create innovative designs with consideration of sustainability and durability?
How can we make our clients marketing spend go further?
How can we create solutions that will have a big impact with shoppers?
We believe that creating a sustainable display, extends well beyond using a recyclable material. Whether we are creating a temporary or permanent display, our focus is on good design with sustainability integrated into the creative and production process.
Three Examples of id8's Sustainable Designs
Promotional Display
Part Time Rangers POS Displays
Over the years, we have created some of Brown-Forman's most iconic retail displays. But this brief presented us with a unique opportunity to create a range of iconic and memorable FSDU's that showcased the Part Time Rangers new RTD product launch.
The 2019 AFLAC CSR Survey found that "77% of consumers are motivated to purchase from companies who are committed to making the world better."
This statistic was a key insight and driver for our design direction and solution – design with a cause!
We created a display range that delivers the brands core values around conservation, with sustainability, durability, and ease of assembly at top of mind.
All base structures used 100% recycled board and all components were printed using soy-based inks with a protective water based matt finish making them recyclable at the end of their lifecycle.
Light-weight and easy to assemble 2D parts slot together making both assembly and disassembly and disposal at end of life easy. Read more about the Part Time Rangers POS Displays >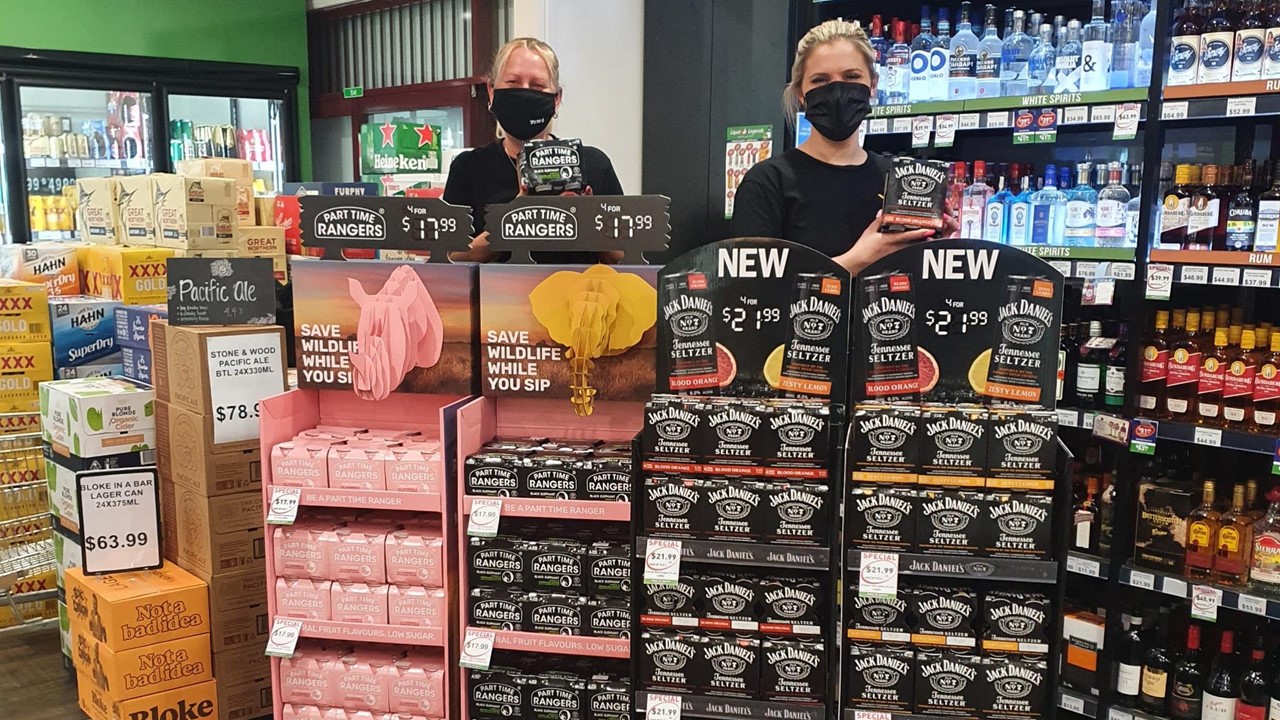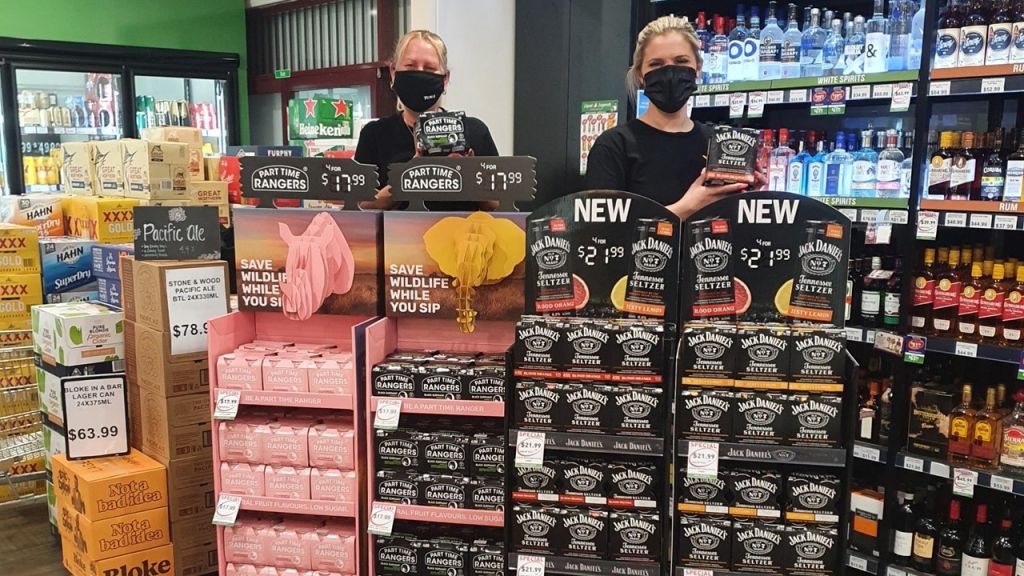 Temporary Display
The 'Empty Nester' Bin
When we were briefed to come up with the next generation of dump bins for George Weston Foods, we knew this seemingly straight-forward retail display had far more potential for improvement than what was in market.
The result was a bin the team at id8 fondly call 'The Empty Nester'. This bin design came about through the idea of minimising materials, especially in the base or "nest" area of the display.
Through clever cardboard engineering, we created a new design which no longer required the internal cardboard "nest" previously needed to create strength. This enabled us to fold the display sides inwards when flat (pre-store).
This meant that the flat design was not only smaller in footprint, but it also weighed less, and we could fit more units onto a pallet (increased from 40 to 56 displays per pallet).
'The Empty Nester' dump-bin is now 100% recyclable and 40% more efficient than its previous counterpart:
Made from one material only (plastic clips now removed), making the displays 100% recyclable
Reduced storage
Freight efficiencies
Efficient new design represents significant cost savings
Read more about the Empty Nester Bin >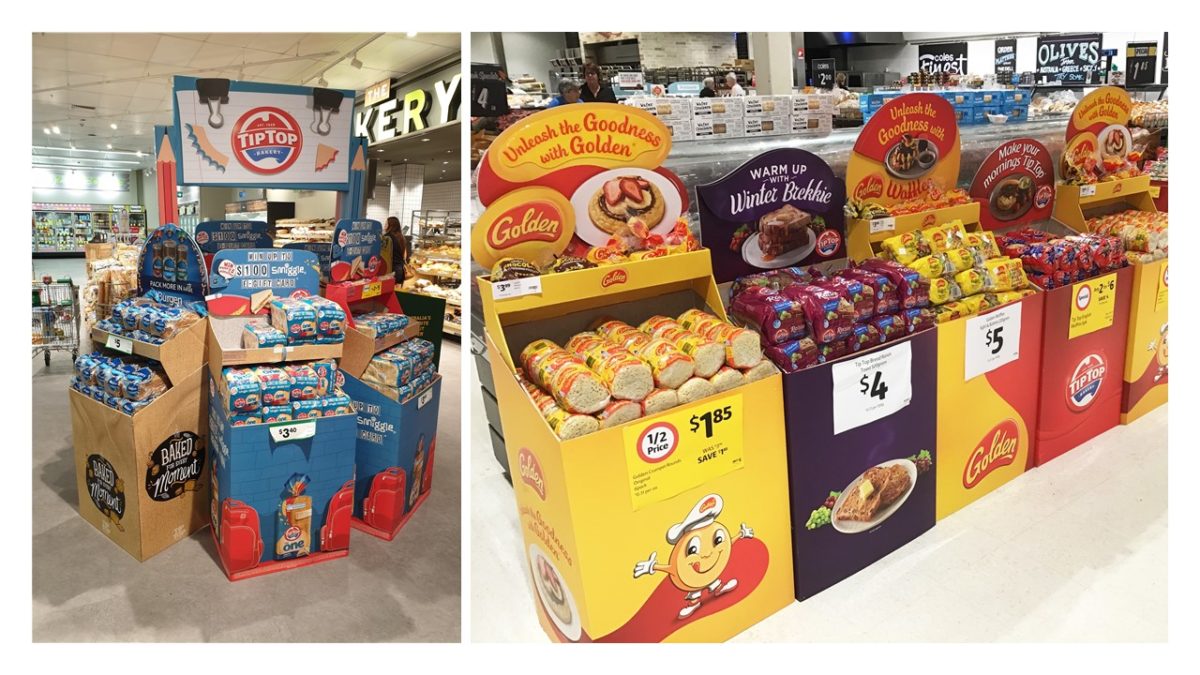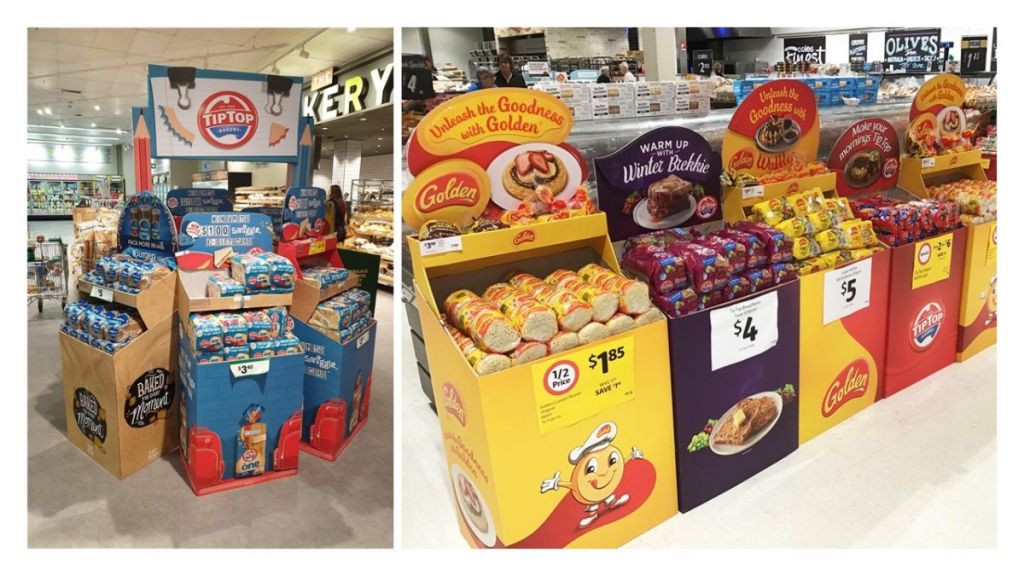 Redressable & Undressable Displays
Repco Winter Displays
We created a display that brought two brands, Trico® windshield wipers and Narva® driving light globes together, maximising winter seasonal sales opportunities with the implementation of a secondary off-location instore display for Repco.
But this was far more than a temporary display promotion!
We extended the life of the promotional display by overlaying the floor stand with a secondary disruptive retail and trade promotion. The objective was to refresh the consumer promotion halfway through the display period, so the artwork component needed to be designed with dual messaging.
Instead of creating additional work for the Repco team of adding a new graphics dress-up kit for the promotion, we developed a transitional display that was "undressed" to reveal the consumer promotion creative underneath. Read more about the Repco Winter Displays >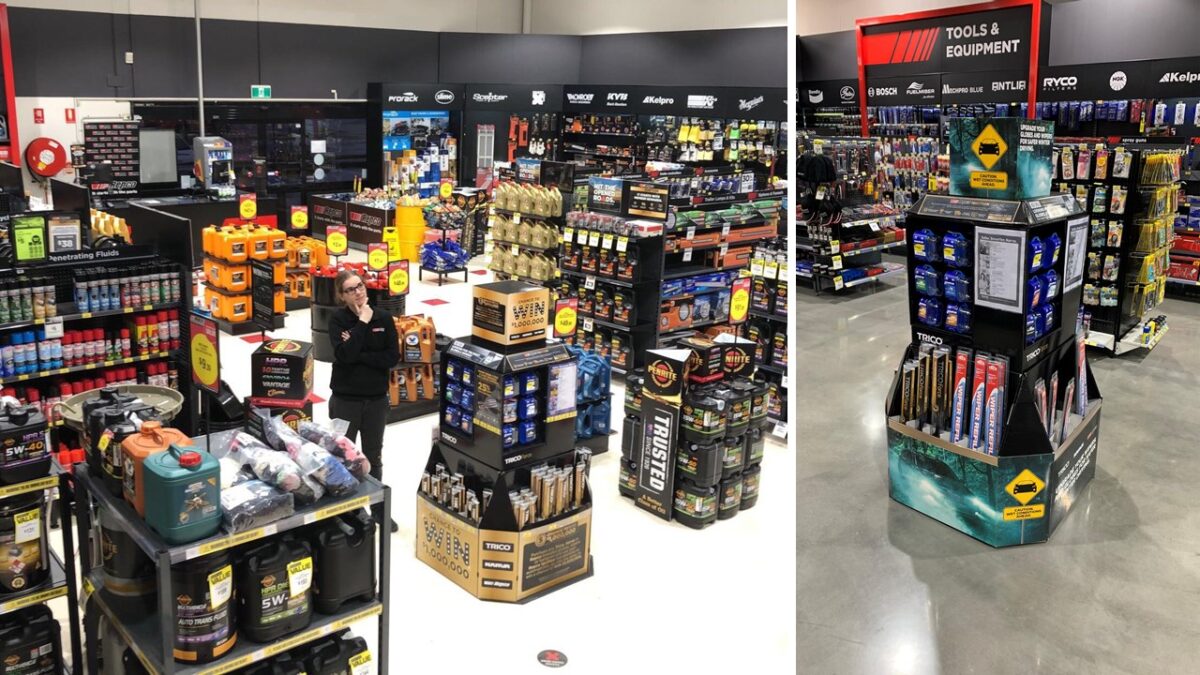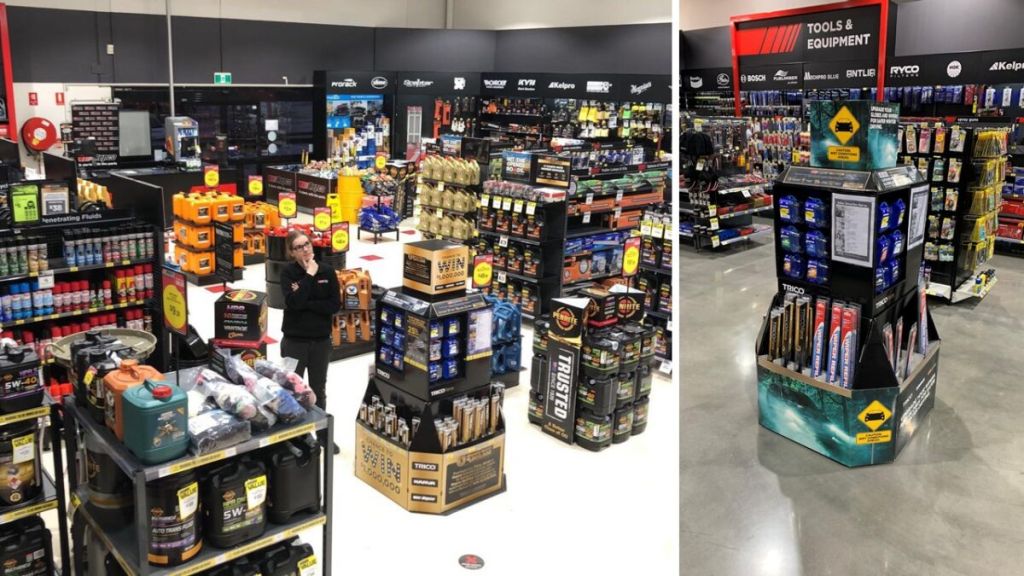 Another great example which demonstrates redressability to extend the life of a permanent display is JBL Soundbar Redress. Read more >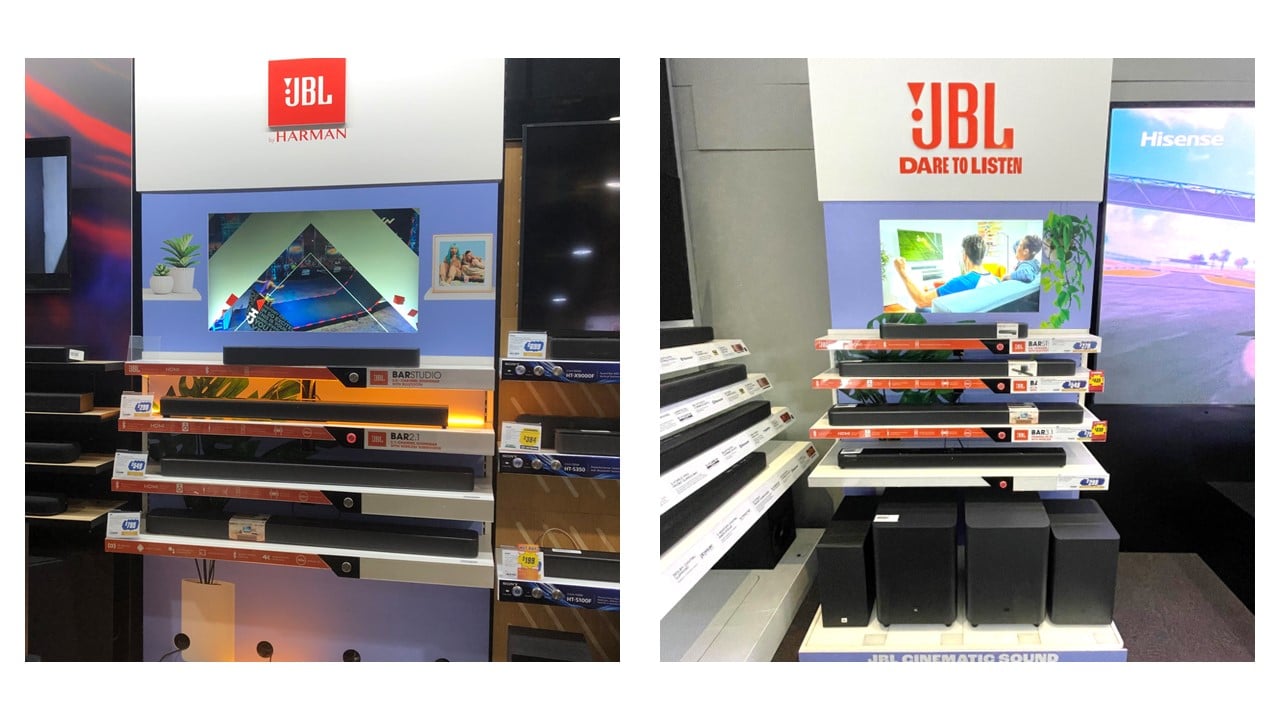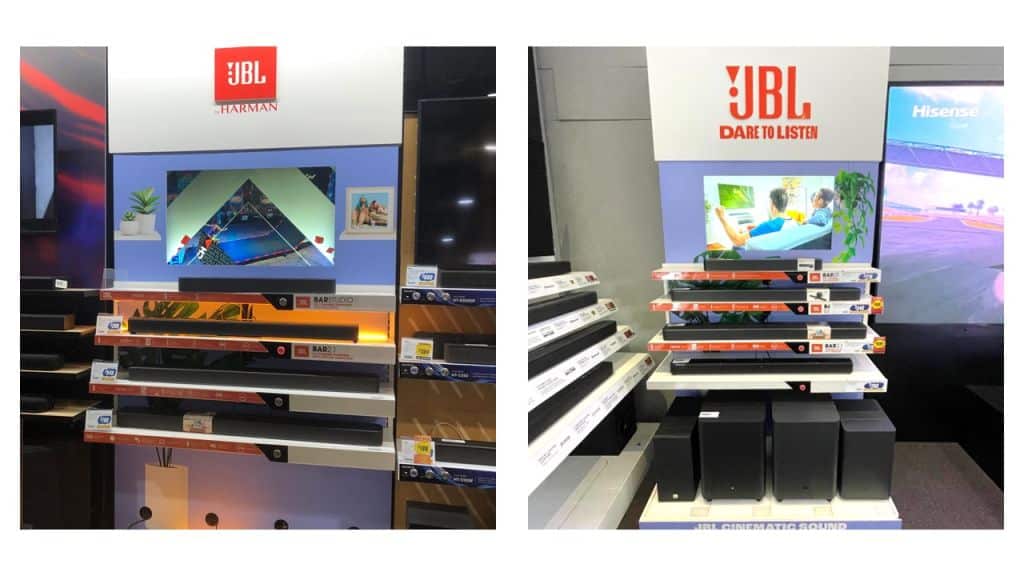 About EcoVadis
Our commitment to this program provides our clients with the confidence that their in-store merchandising partner has been independently assessed, providing transparency to our sustainability practices. EcoVadis is the world's largest and most trusted provider of business sustainability ratings, creating a global network of more than 75,000 rated companies.
Find out more about our approach to Sustainability.
Contact the team at id8 Studio to find out more. [email protected]