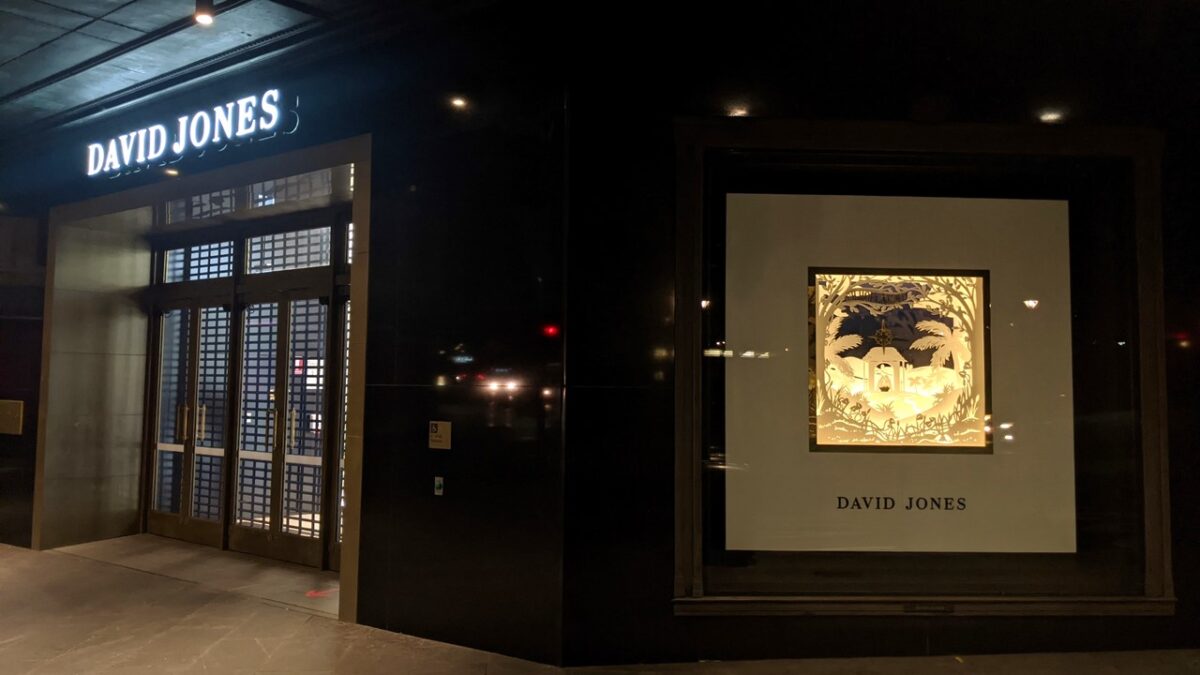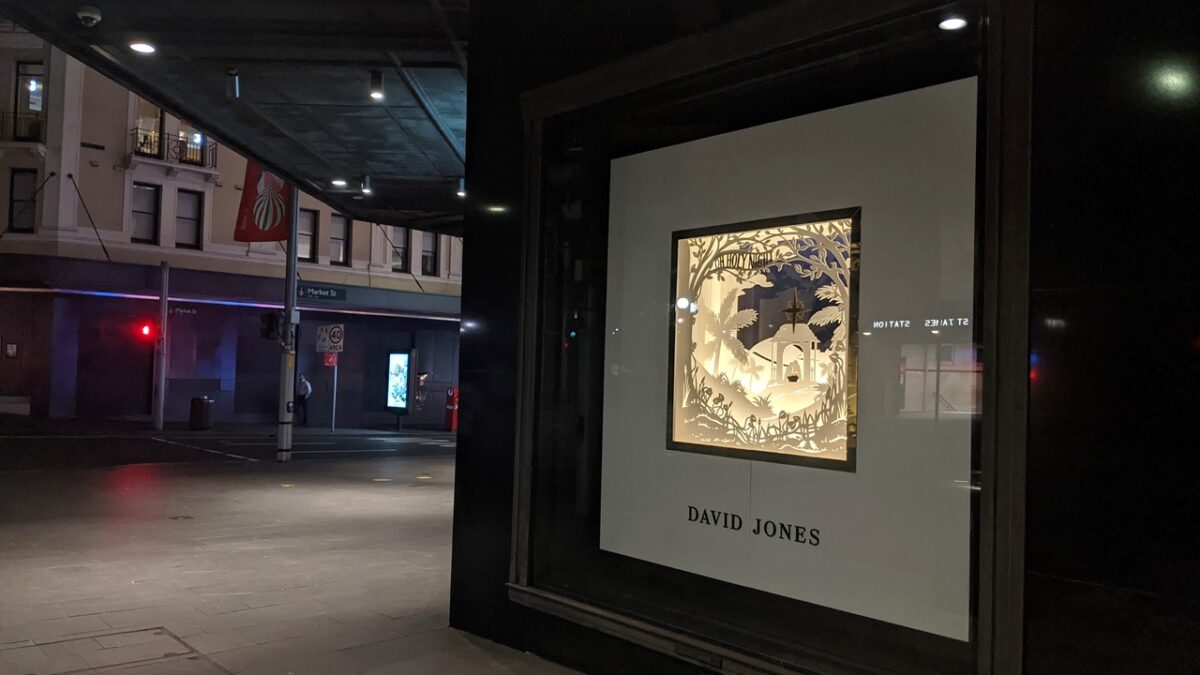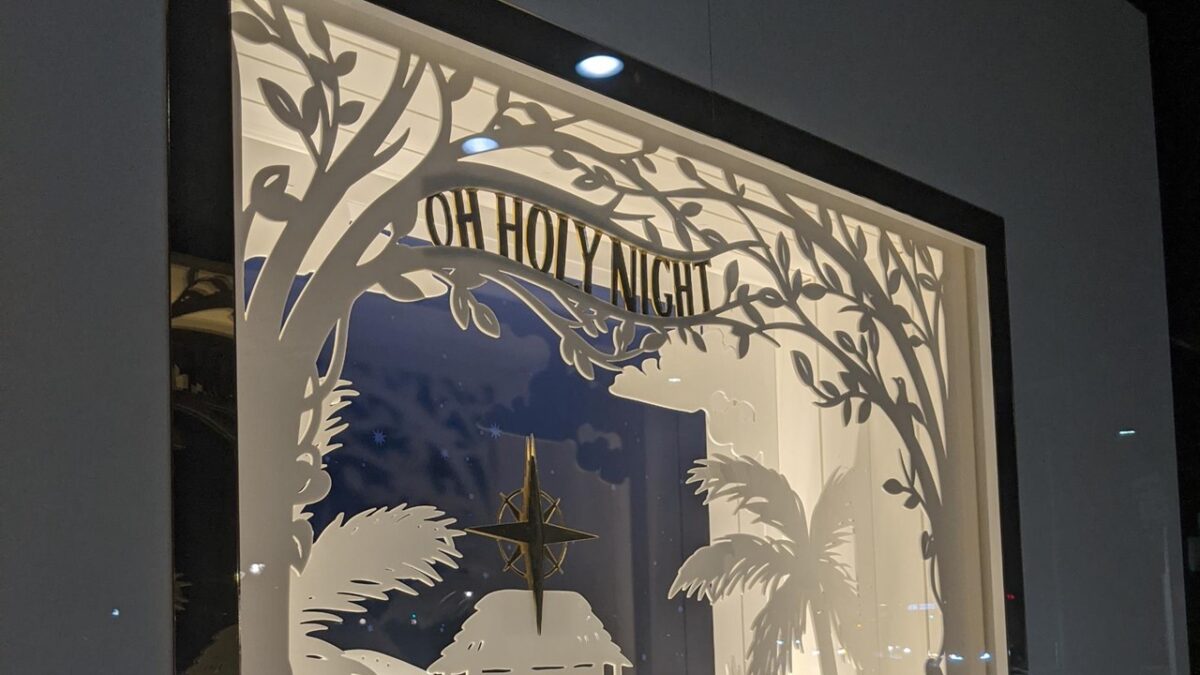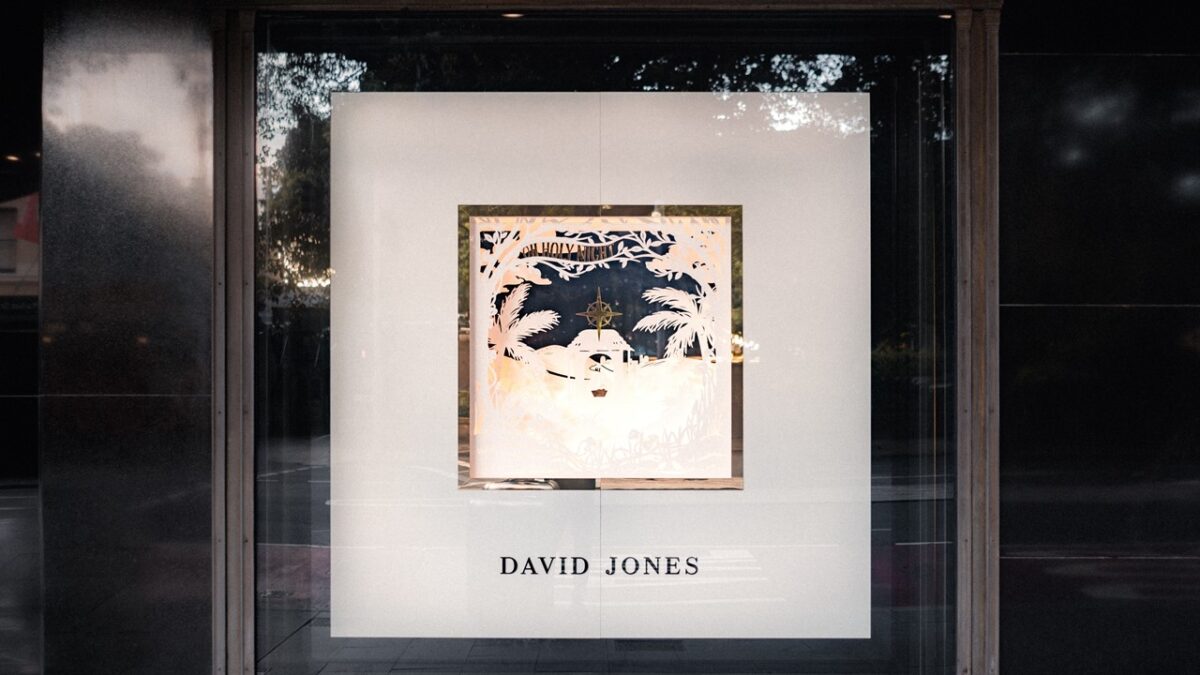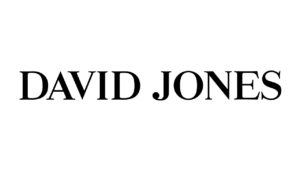 A gift to community
David Jones  is synonymous with Christmas in Australia and each year, thousands of people flock to the Elizabeth Street Sydney flagship store to relish in the delight of the animated windows. A strong tradition throughout the history of providing these windows for the community, is one window dedicated to the Nativity.
Regardless of religion, this set depicts the spirit and origin of Christmas in its purity – a welcome scene for many who come to visit the windows annually.
In this context, is a gentle reminder of the true spirit of Christmas. Being able to offer complete windows to non-commercial activity, with absolutely no merchandise for sale on display,  demonstrates the strong bond the retailer has with its community and is a way for the retailer to "give back" to the people at the time of year for giving.
Designed by VM Creative Emma Hofstede (David Jones) and illustrated by Jess Cruickshank, id8 Studio translated the 2D artwork and concept into a 3-dimensional window set using high finish acrylics and lighting to set the scene.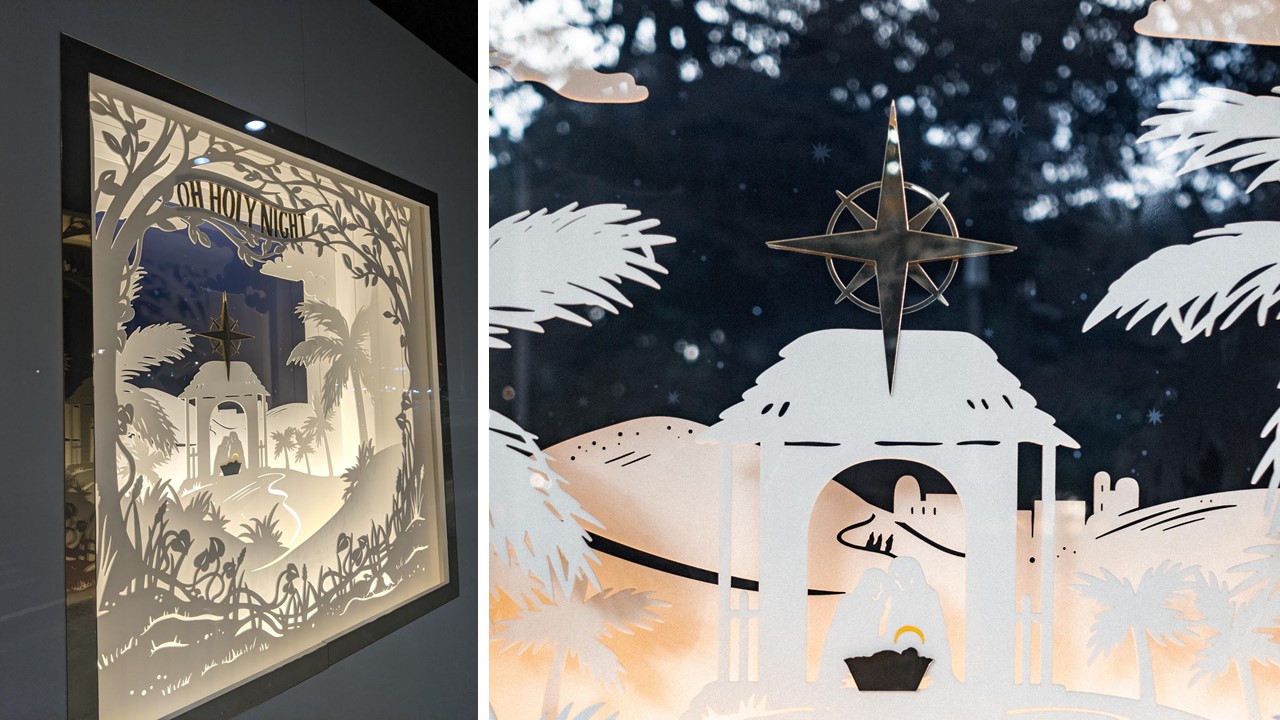 As this years' Nativity window set is intended for Christmas seasons to come, it was important that the functional design of the display thoroughly consider transport, installation, and storage.
The Industrial Design team at id8 Studio engineered David Jones' creative so that the complete Nativity scene could be transported to store in one piece. The entire window scene incorporates casters and is built into its own storage box. This makes the set up quick and easy, simply removing the front panel to reveal the scene.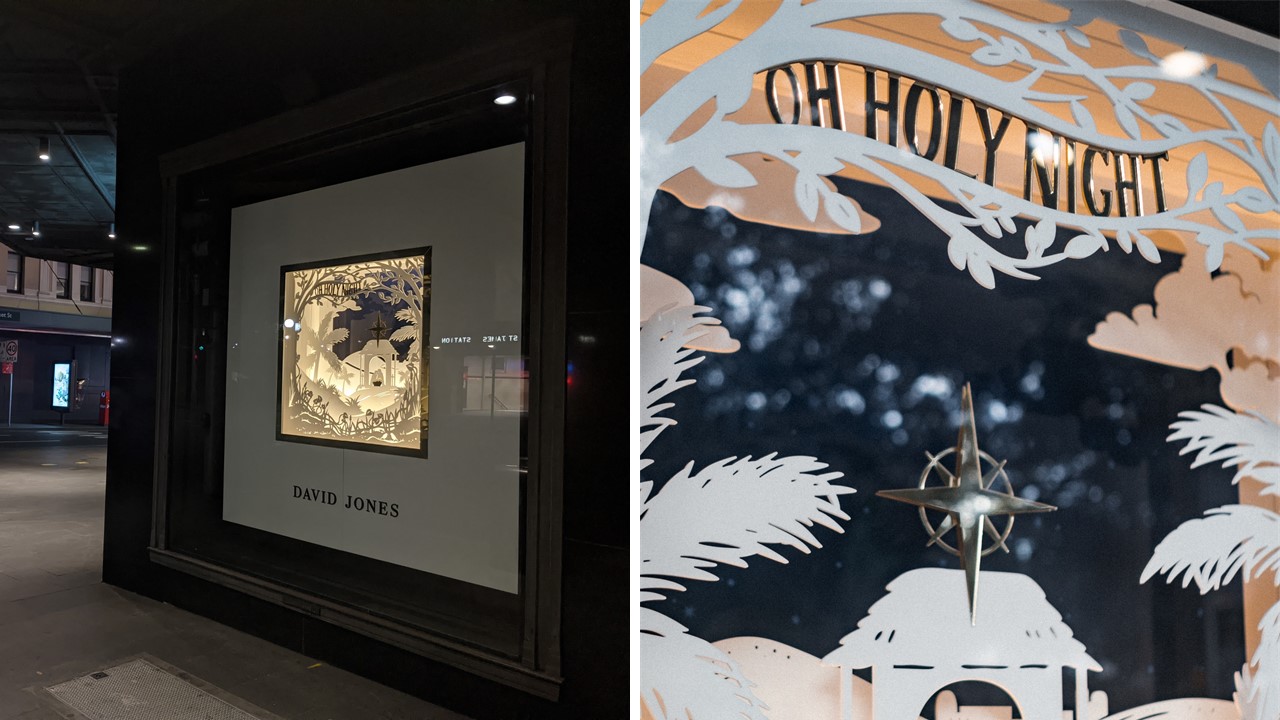 The individual acrylic panels can be slotted in or out of the set housing, allowing changes or updates to the scene. The layers that build to create the Nativity scene, are lit by individual LED strips, each with their own dimmer switch to adjust the look and mood.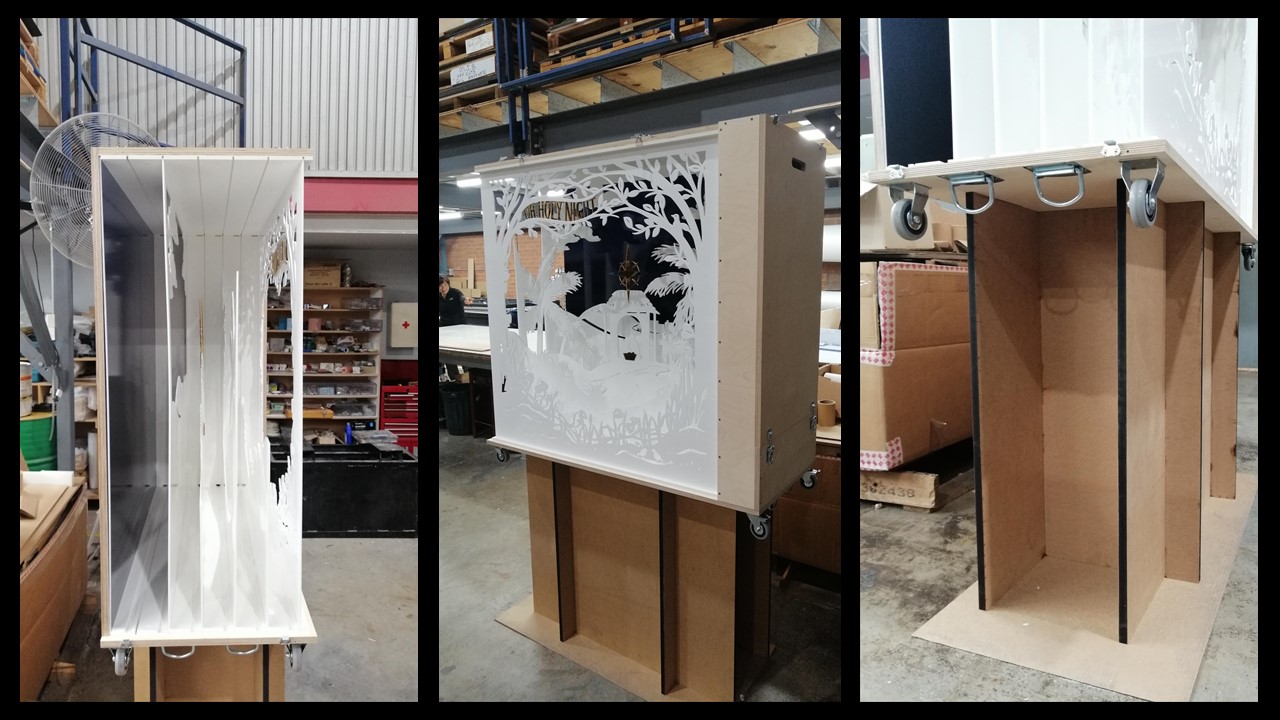 id8 Studio were able to design and incorporate features that make the Nativity set operationally easy to use, maintain and update, whilst adding value behind the scene presenting the beautiful creative work of David Jones as a gift to community.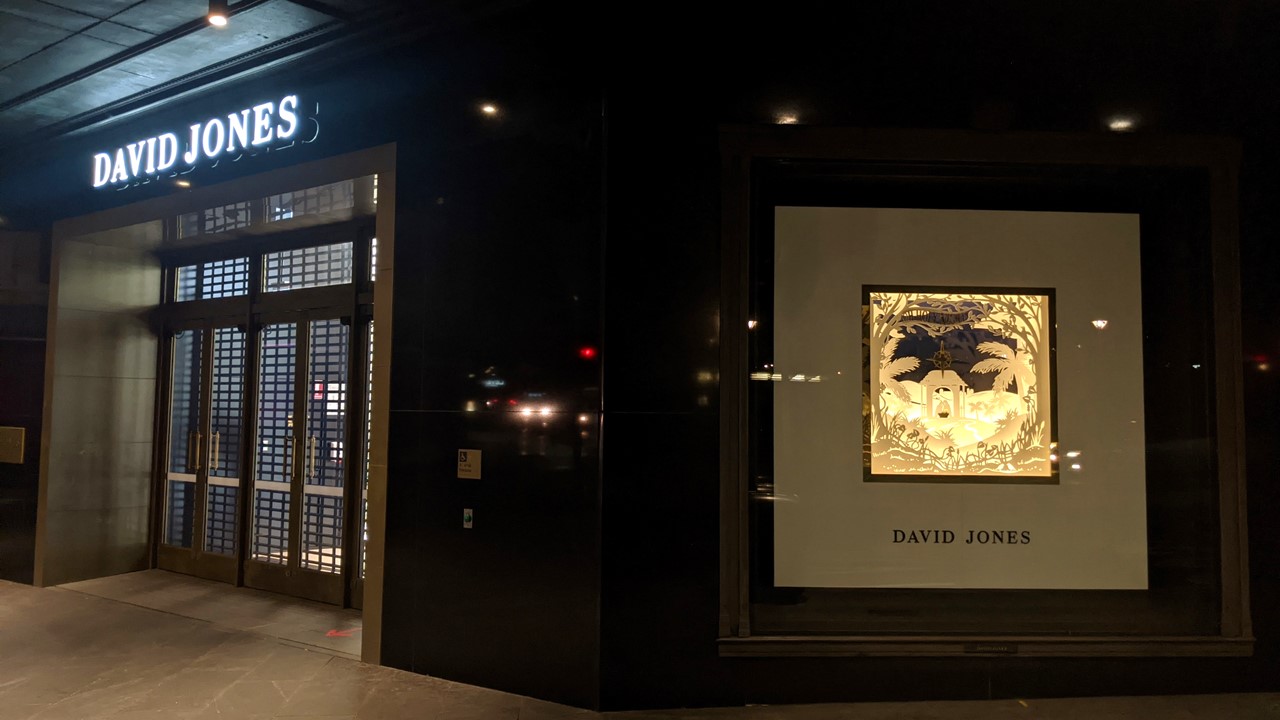 The Elizabeth Street Nativity window was an absolute joy to produce and one that we are very proud to see again and again in Christmas seasons to come.