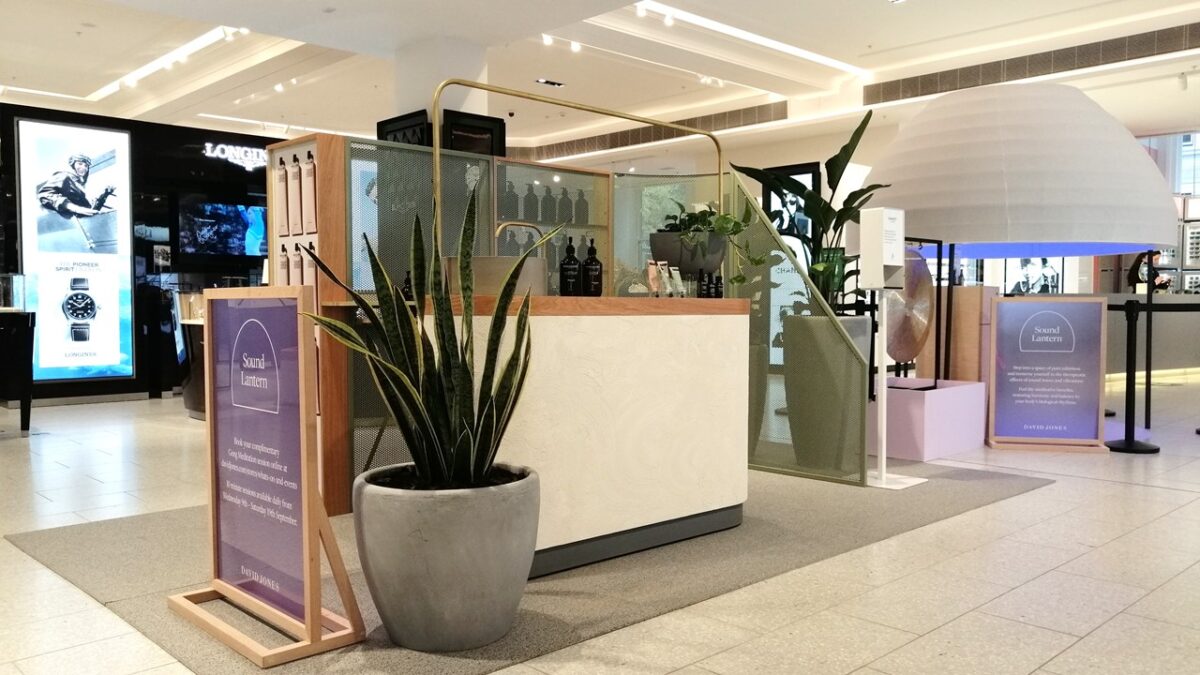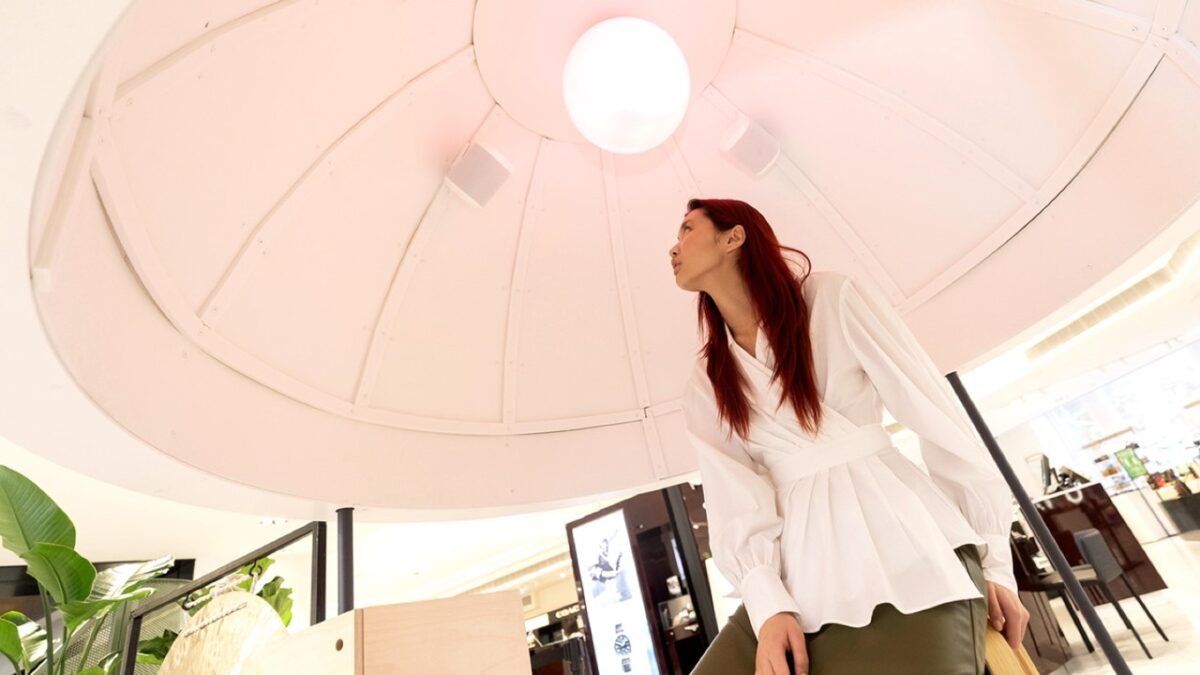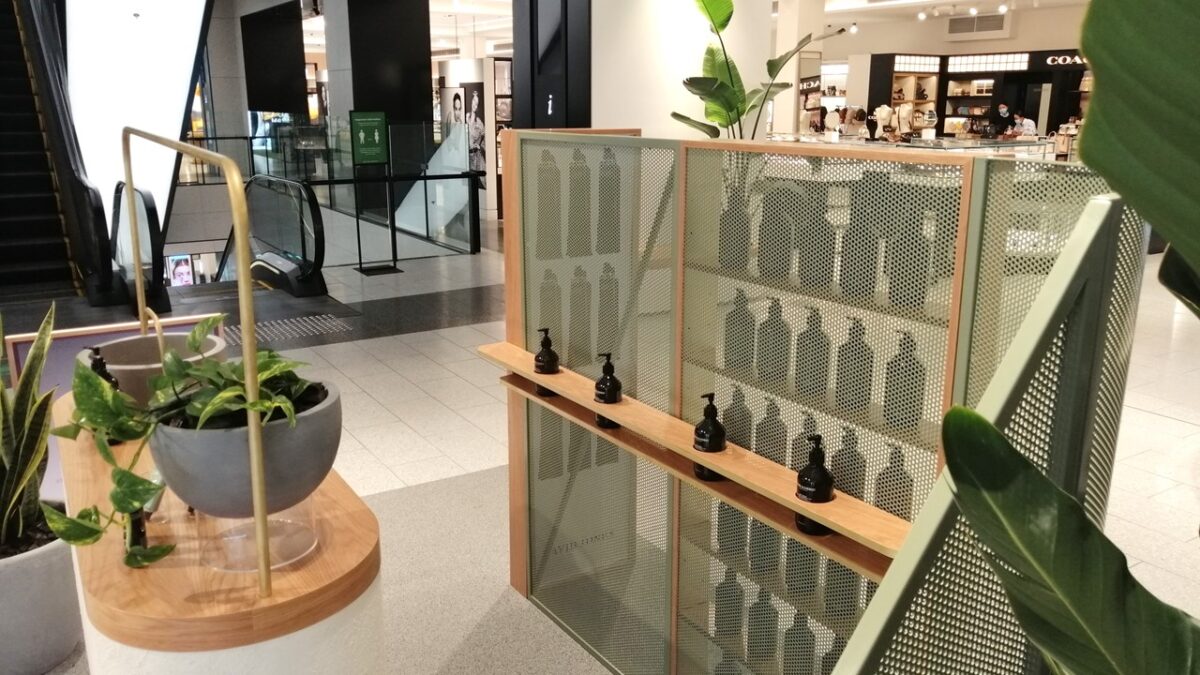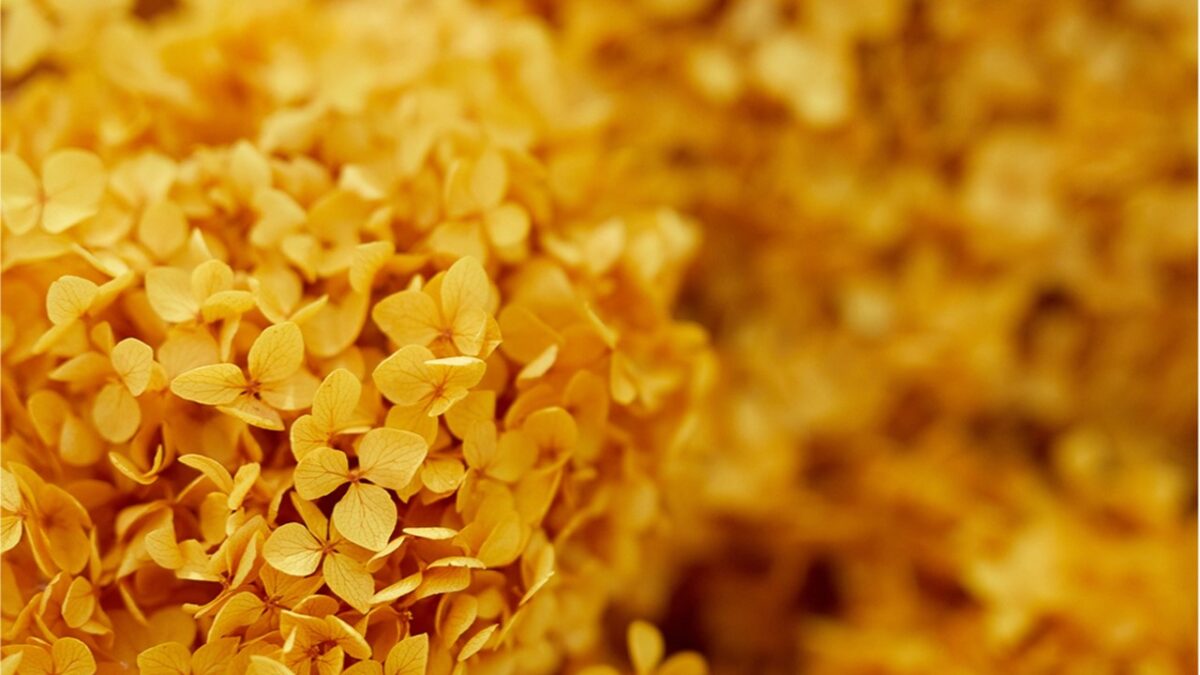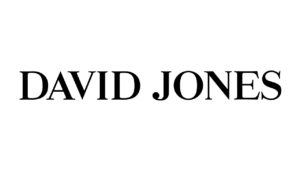 Hygiene meets Luxury
David Jones is focused on delivering for their customers, creating the best customer experience when people come to shop instore. Their iconic Elizabeth Street, Sydney store is one of the most beautiful department stores in the world.
Earlier this year, id8 Studio were contracted to produce a stunning activation piece within Level One beauty, the David Jones "Wellness Station".
The concept design and finishes were provided by the brand, with id8 Studio completing the engineering and production to bring the unit to life with impeccable details and finishes required for their luxury flagship store.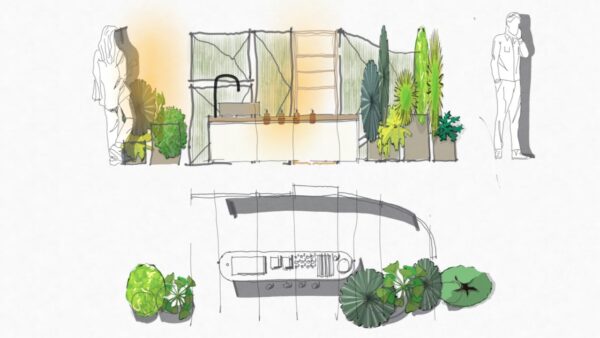 "The interactive space is designed to showcase a growing range of clean beauty, hygiene and wellness products in an ever-changing activation. The design is intended to evoke a sense of welcome, calm, and relaxed informality. The material palette takes cues from nature through warmth of timber, textured surfaces, natural brass trims, an abundance of greenery and a play on light and transparency." Lead Store Environment Designer, David Jones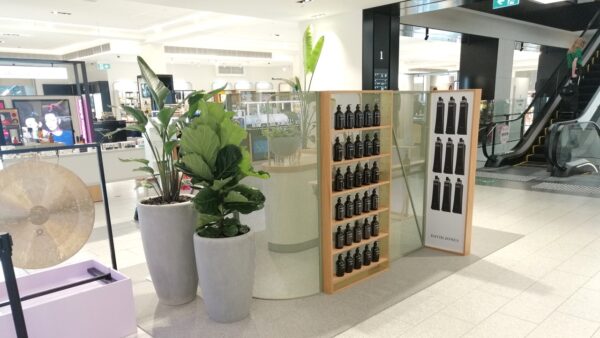 The space allows for brands to activate their hygiene and wellness offering in a relevant and current way to customers during this heightened need for hygiene. It adds a sense of warmth and welcome to an obligatory, required action on store entry.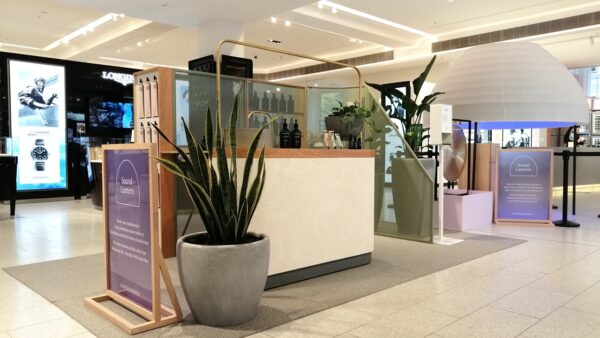 Flexibility and shopper usage were at top of mind when designing the counter display feature element. Wheels have been seamlessly integrated into the design, enabling location updates instore and the sink is 100% functional with self-contained plumbing.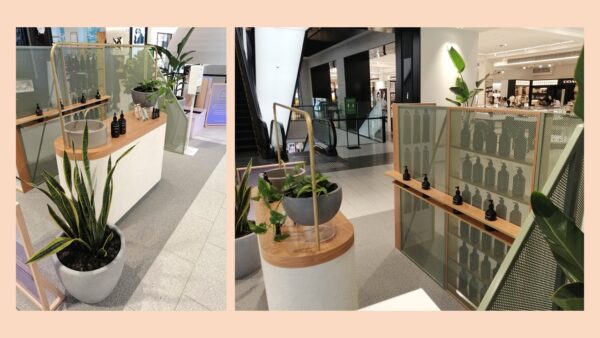 It provides an elevated differentiation from other retail solutions that focus on the result (sanitised hands) rather than the experience. (process of sanitising hands)
"The design is intended to add a more considered hospitality style of approach to sanitising. It acts as a pause within a nurturing environment as opposed to an abrupt, hostile sanitising or medical looking sanitising station." Head of Store Design, David Jones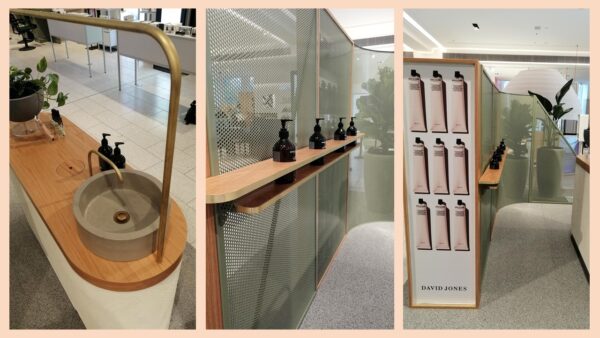 The space is available for vendors to collaborate brand activations within, making it a mutually agreeable, commercially sensible execution instore for both individual brands and the retailer.
Australian beauty label Grown Alchemist is the first brand to utilise the sleek and contemporary Wellness Station; the perfect partner for David Jones' hygiene and wellness feature on the beauty floor.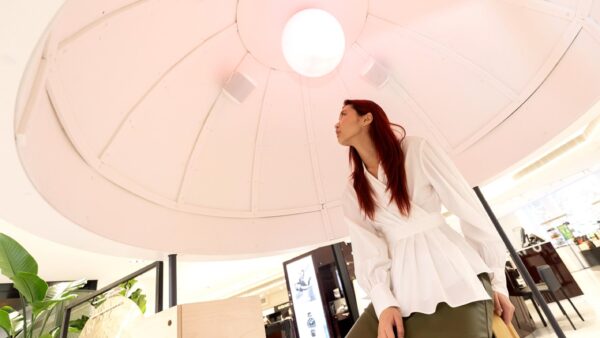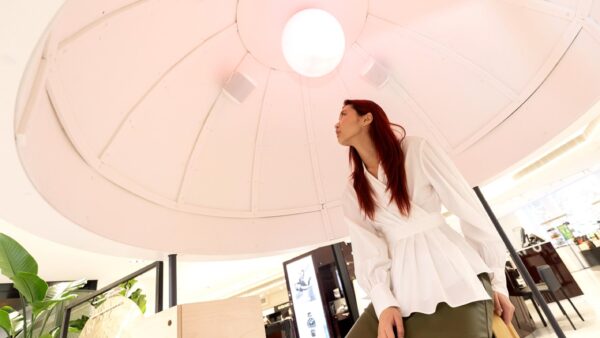 Slow down and quiet your mind with a complimentary Gong Meditation session in the David Jones bespoke Sound Lantern. Photo: David Jones
The David Jones "Wellness Station" was installed by the team at id8 Studio on the 4th of September, aligning with the opening of their 35th Spring Flower Show.
At id8 Studio we understand retail. Our focus is on delivering seamless activations instore, with the brands look and feel at top of mind.

Get in touch with our specialist team to talk about your next retail marketing activation.