Detailed approach for the BESPOKE Refrigerator display.
A premium yet minimal display solution was required to create a seamless retail experience for shoppers to engage with the new Bespoke range.
Thank you CHEIL Worldwide Australia for partnering with us to bring the Samsung Bespoke Refrigerator displays to The Good Guys and Harvey Norman retail stores.
---
The Background
In a world of monotone home appliances, Samsung has come to the party with a unique and colourful way to customise your kitchen, allowing a designer look with built-in flexibility in their newest offering – the Bespoke Refrigerator range.
The Bespoke Fridge combines function with form. They are stocked with the top features you'd expect from the leading brand. Not only can you customise the layout and settings, but you can also choose from a range of interchangeable colour panels to suit your personal style.
As part of the Bespoke Home range, the team at Samsung were excited to bring this new product to the Australian market in time for Christmas 2022.
Our Role
Alongside agency partners CHEIL Worldwide Australia, our role was to produce and deliver end cap displays for Harvey Norman, and modular wall displays to fit The Good Guys.
It's always fun managing multiple stakeholders, but CHEIL provided approved visual concepts for id8 designers to follow. It was then over to us! Our biggest challenge was timing – delivery prior to retailers' Christmas lock-out.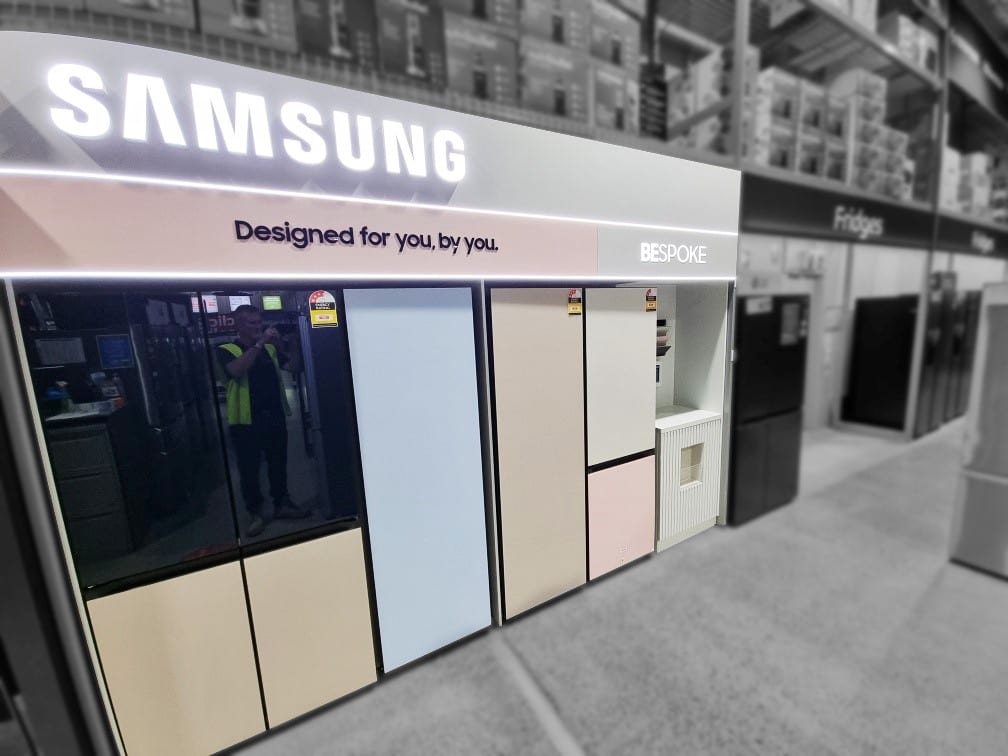 The Brief
Using a neutral colour palette, the brief for id8 Studio was to follow the concepts provided, and create a premium yet subtle display that would enhance the colourful finishes of the product,  appealing to the target audience – design savvy, stylish homemakers.
Id8 operations were tasked to ensure the 30 plus displays were shipped and installed within a 2 week period in November, and of course, work to a set budget!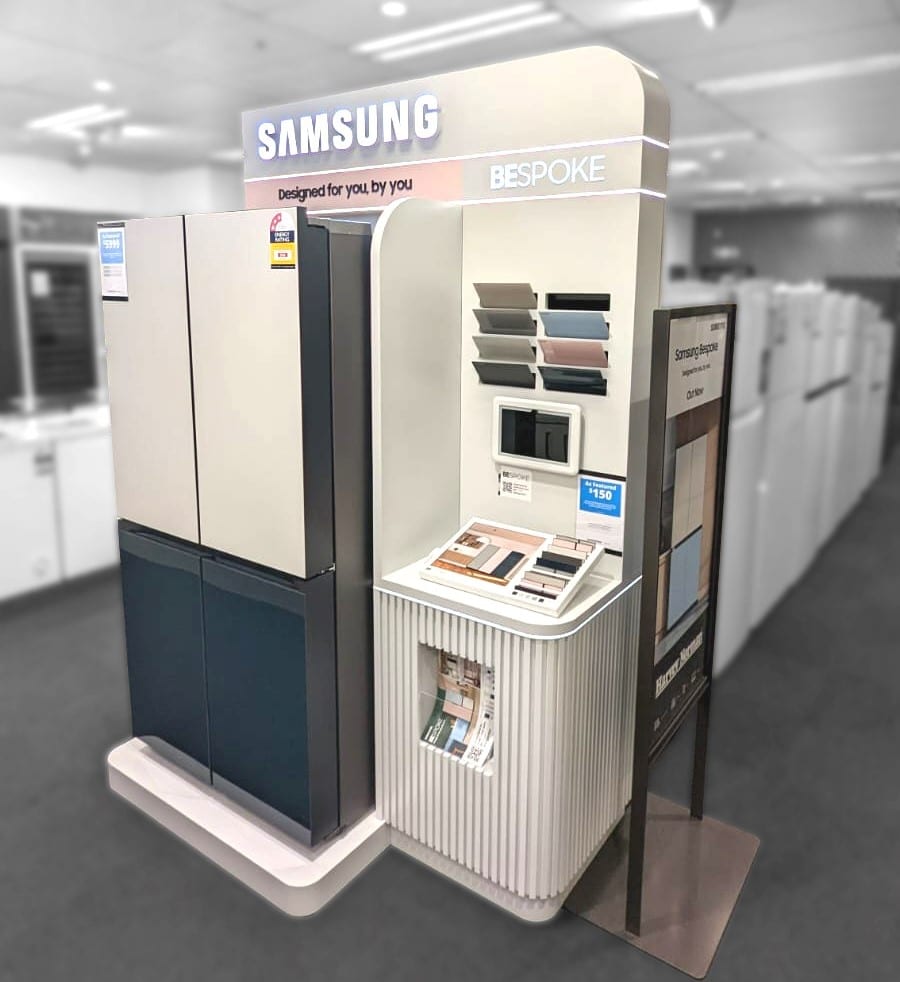 The Design
Id8 Studio designers went to work, engineering a different design for each retailer, using clever hidden access panels to ensure future proofing, and access for product and POS updates.
Features include:
Understated pin stripe lighting
Colour swatch range
Interactive tablet device for range browsing
Bench top experience kit
Vertical baton texture around bottom half of display
Satin 2 pack coating finish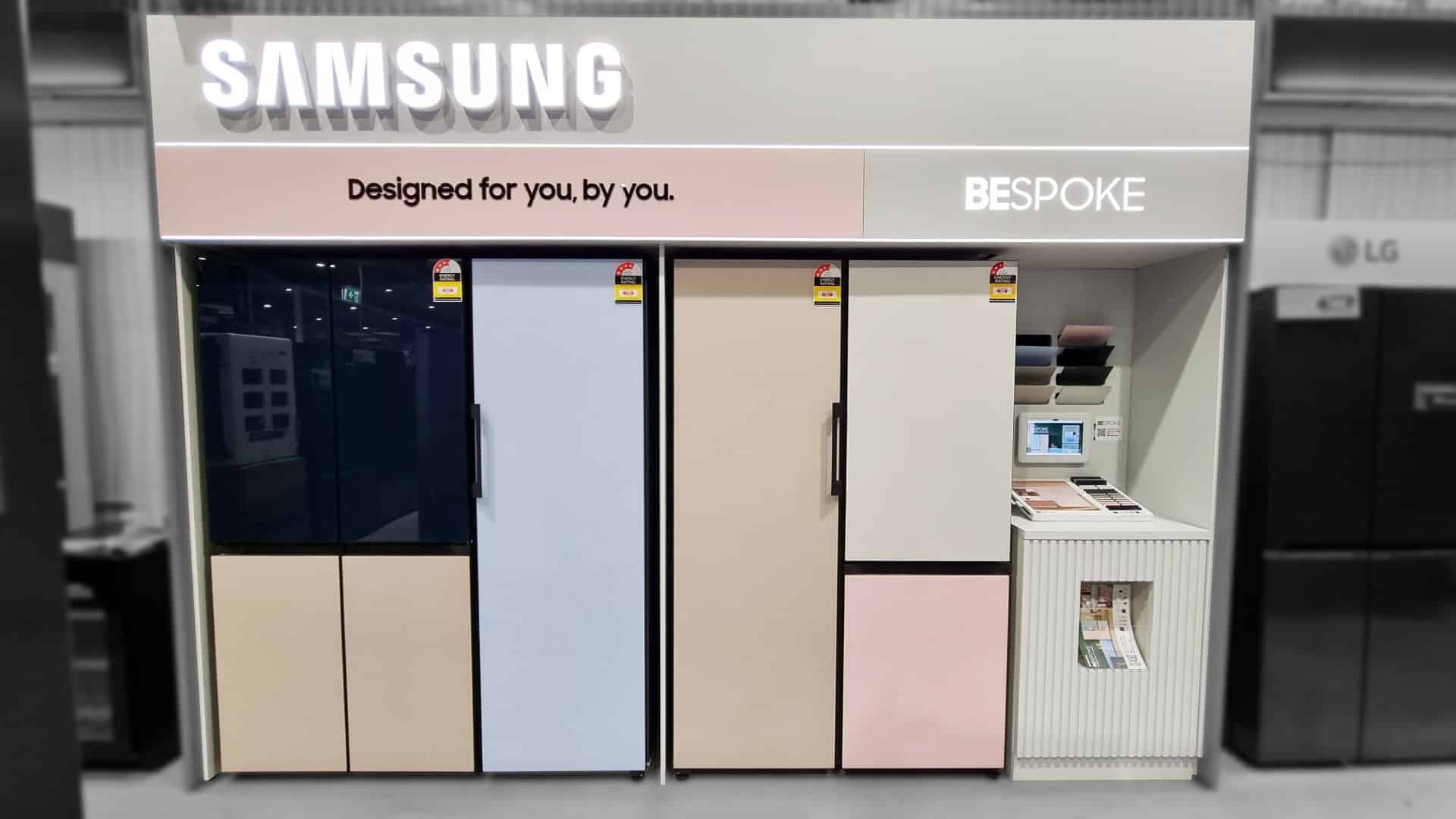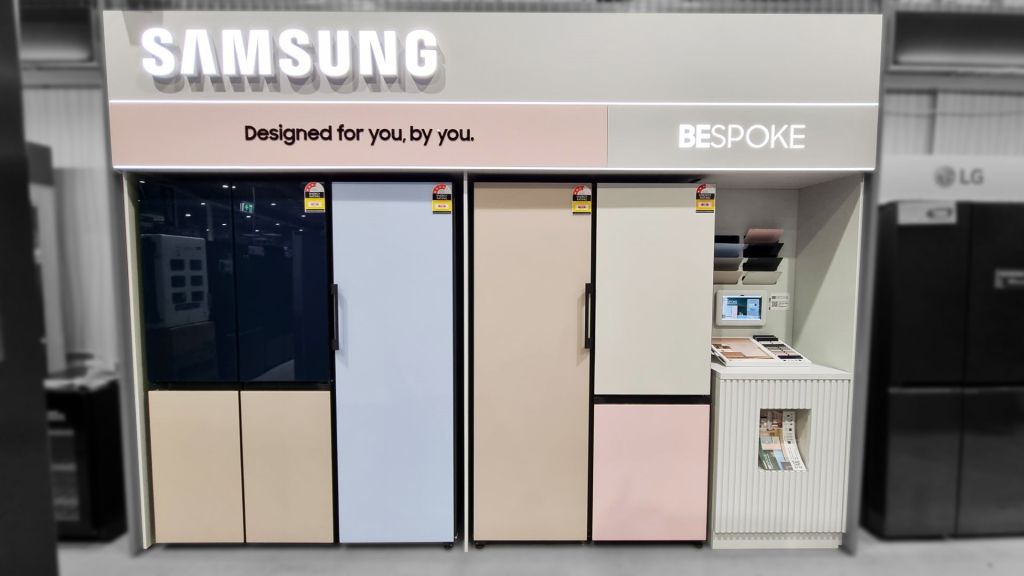 The Result
Engineered, prototyped, and executed across 30 stores by the mid-November cut-off date – the Samsung Bespoke Fridge range was launched into Australian retail, elevating the homes of customers seeking more personal expression and enjoyed great exposure nationally.
"The Bespoke Fridge displays we rolled out prior to Christmas put us in prime position to launch into the Australian market. Our retail partners love the end caps and we are looking forward to some great sales results. Cheil and id8 managed the execution under pressure and delivered a premium execution."

-Samsung Retail Project Manager – HA
Get in touch with us to find out more [email protected]