Toy Fair, Melbourne 2023.
Everyone loves an exhibition; a place where people come to be wowed by new products and be immersed in brand experiences.
Retailers know that the brand and product experience is at top of shopper minds in-store and tradeshow exhibitions are an excellent way for brands manufacturers to demonstrate what their persona and story is pre-store.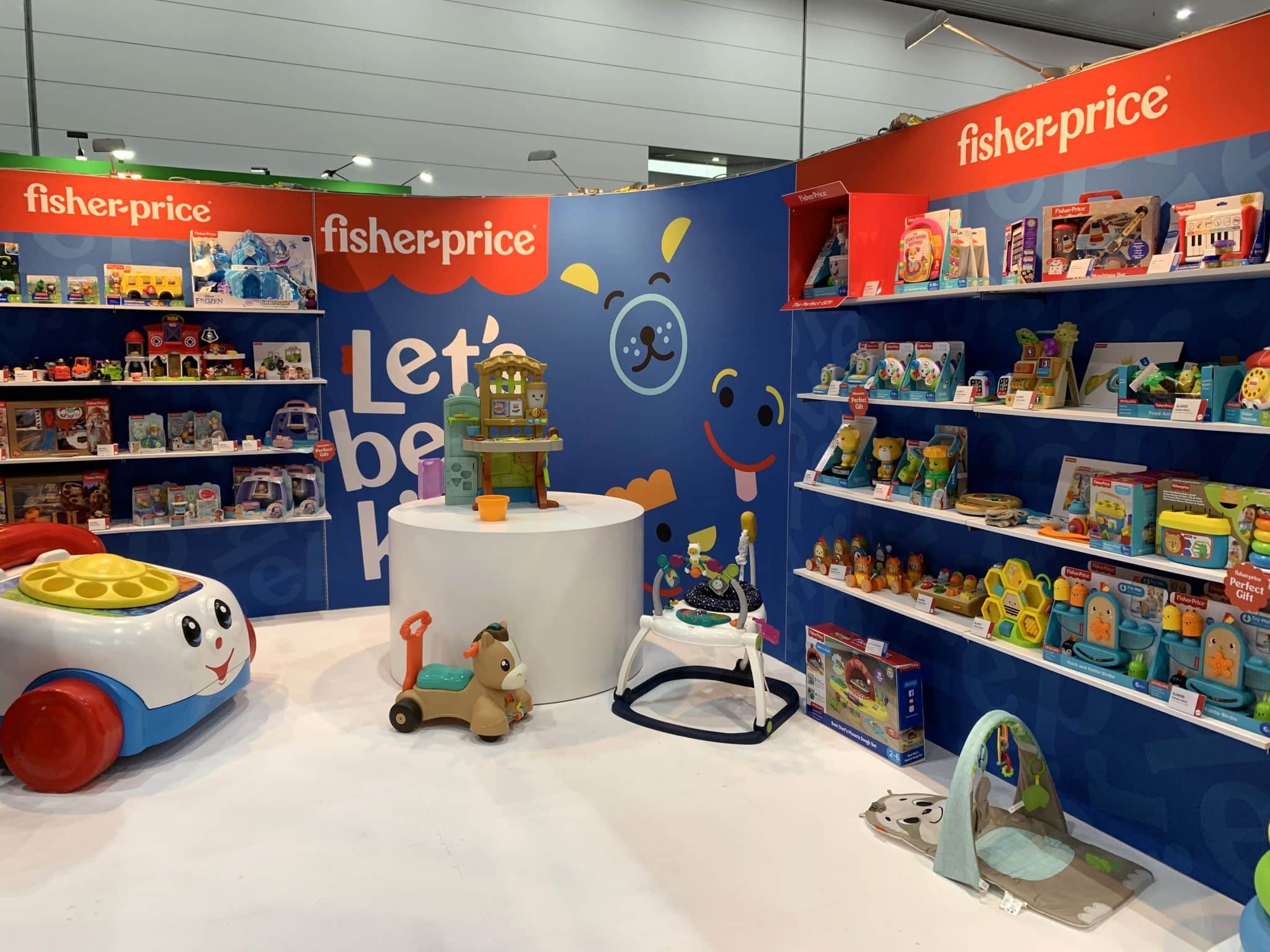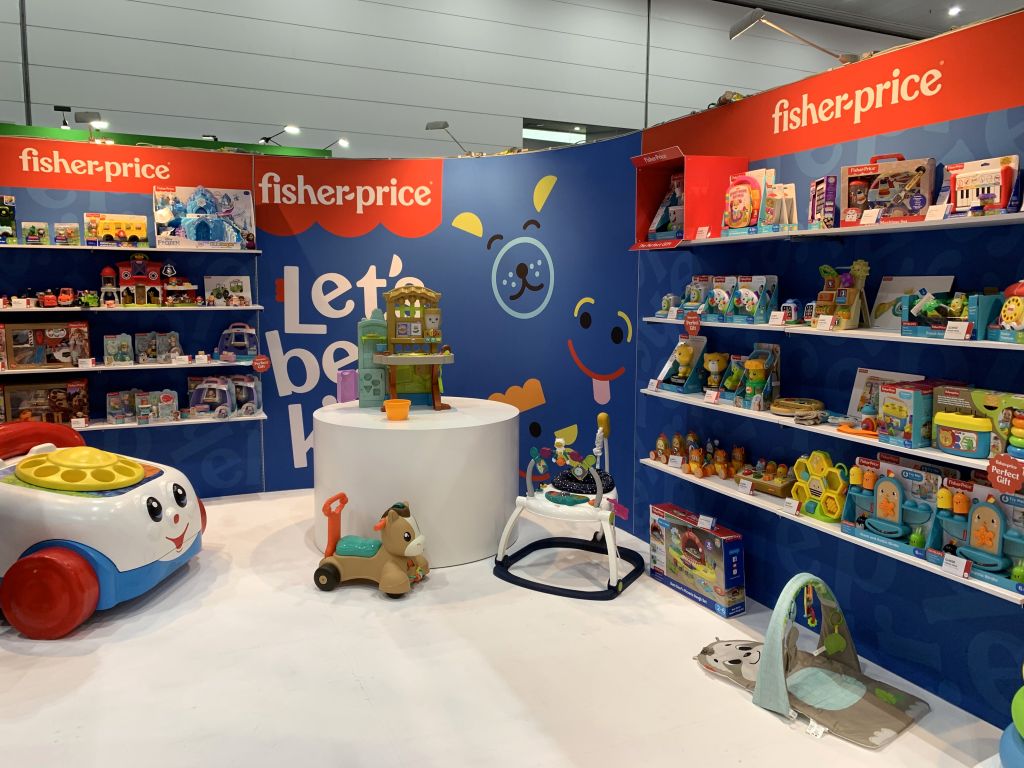 Mattel Exhibition Stand
The toy sector such a playful and exciting space to create expo experience for.
After a Covid hiatus since 2020, it was great to visit the Melbourne 2023 Toy Hobby & Licensing Fair this week to see our stand design for Mattel.
The Mattel stand was originally designed for the 2020 expo with the vision to create a reusable system annually for a period of 3 years.
The 160-meter square Mattel expo design incorporates a bespoke framework system that can be redressed each year for new products and brands, both externally and inside the stand.
The curved aesthetic is dressed with digitally printed fabric and then clad with shelves to create a seamless brand experience with minimal hardware exposed. Product zones are segmented with full wall graphics, shelves, and product showcases creating unique brand experiences at every turn.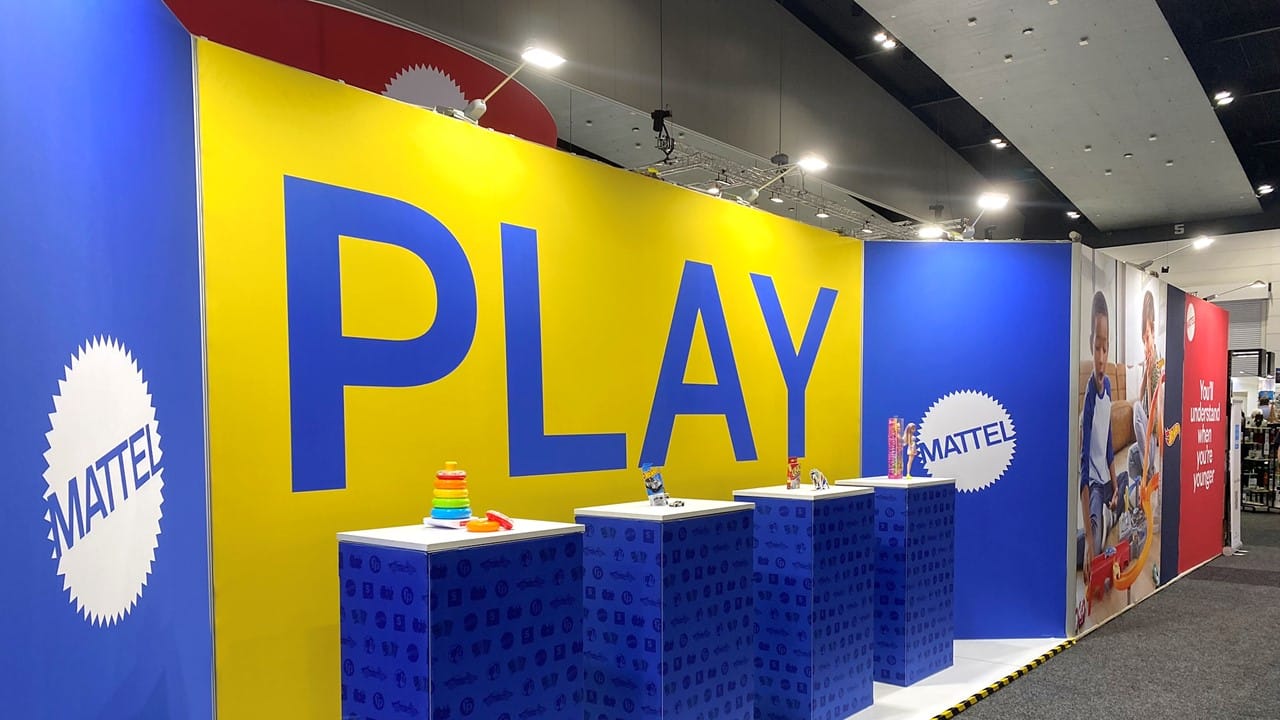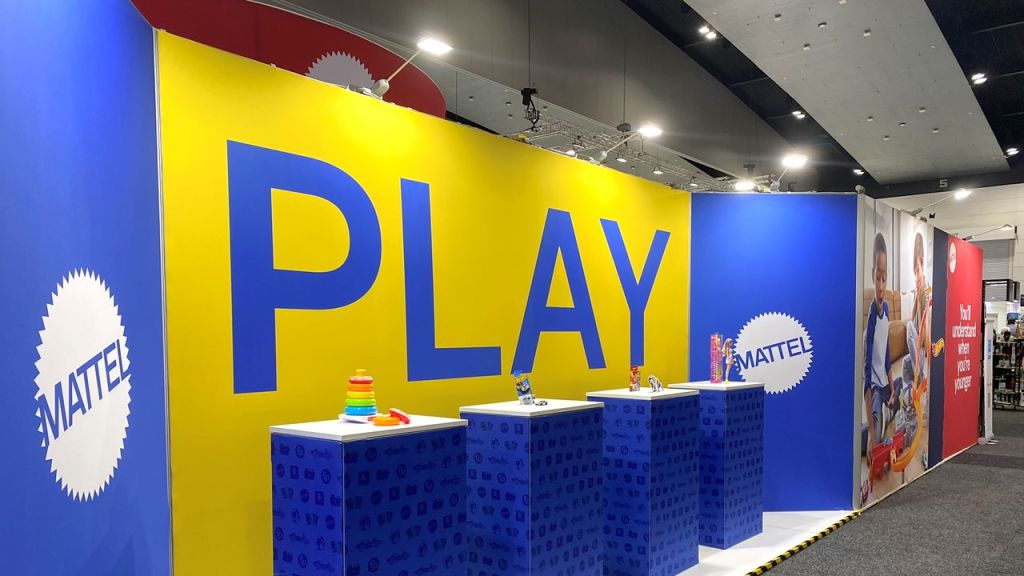 Our thoughts on creating memorable and sustainable Exhibition Displays.
With both brand and experience at top of mind, below are our top 5 thoughts on what created strong and engaging Exhibition Displays:
Make bold statements – Brand statements lead people into the experience and are critical in creating an instant emotional connection.
Create an exciting entrance – Let people know where the journey starts so you curate the brand experience you want from the very start.
Build a strong and consistent persona – Make every turn another step in the product offering, connecting multiple products together under one strong umbrella.
Design a multifunctional exhibit – From emotive brand statements to playful exhibits, to gallery style showcases; a good exhibition display works when there are different types, and varying levels of experience.
Make the space welcoming – Ensure that the design considers personal space within the exhibition that will take people through the brand journey in a personal and welcoming way.
With many years of experience working in Exhibition design, the team at id8 Studio would love to work with you on your next project. How can we help you bring your brand to life in this wonderful arena!