Shop! ANZ Retail Marketing Winners!
Last Thursday 23rd March, the winners of the 2022 Shop! Australia and New Zealand Retail Marketing Awards were announced at the annual Gala Awards Dinner at Doltone House, Jones Bay Wharf, Darling Harbour.
The team at id8 were wrapped to take home 2 golds and 1 silver trophy!
Penguin Books Display – GOLD – Retail Lifestyle and Services – Permanent
Samsung The Freestyle Displays – GOLD – Large and Department Stores
Penguin Books Display – SILVER – Retail Industrial Design – Permanent
Thank you to our clients Penguin Random House Australia & New Zealand, Samsung Australia and Cheil Australia
Check out the winning case studies. We love what we do. #believeinbetter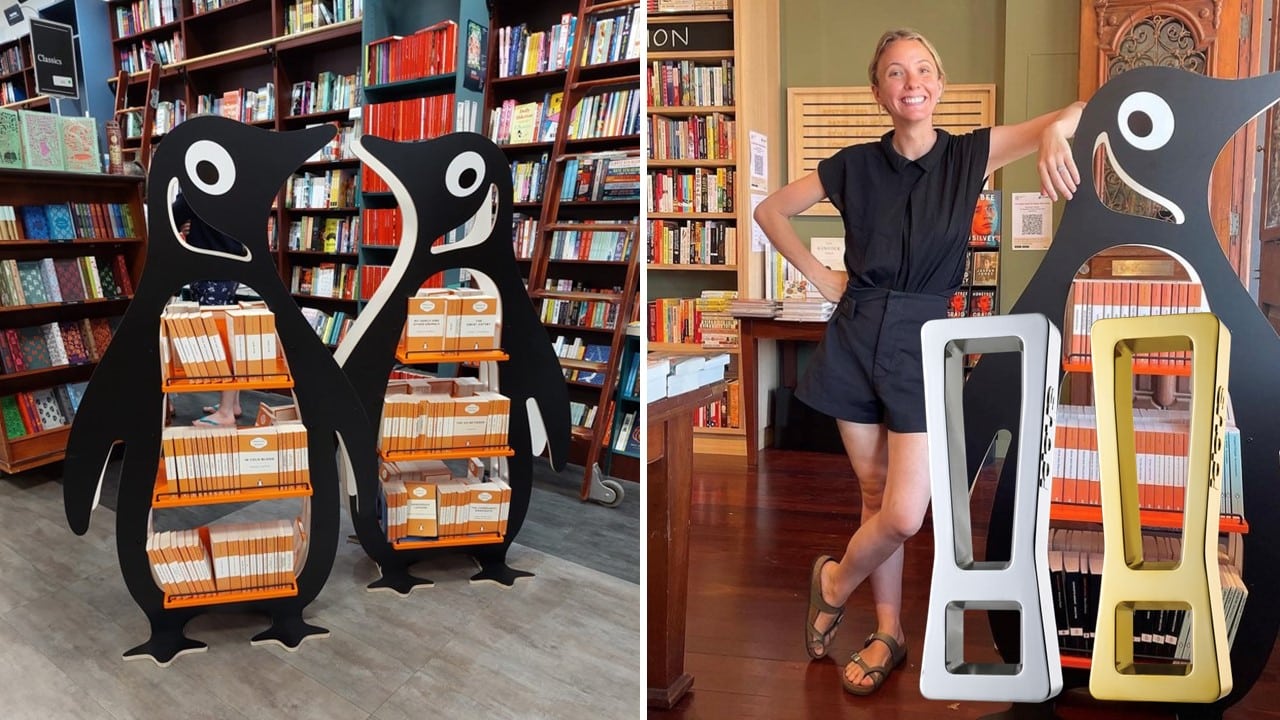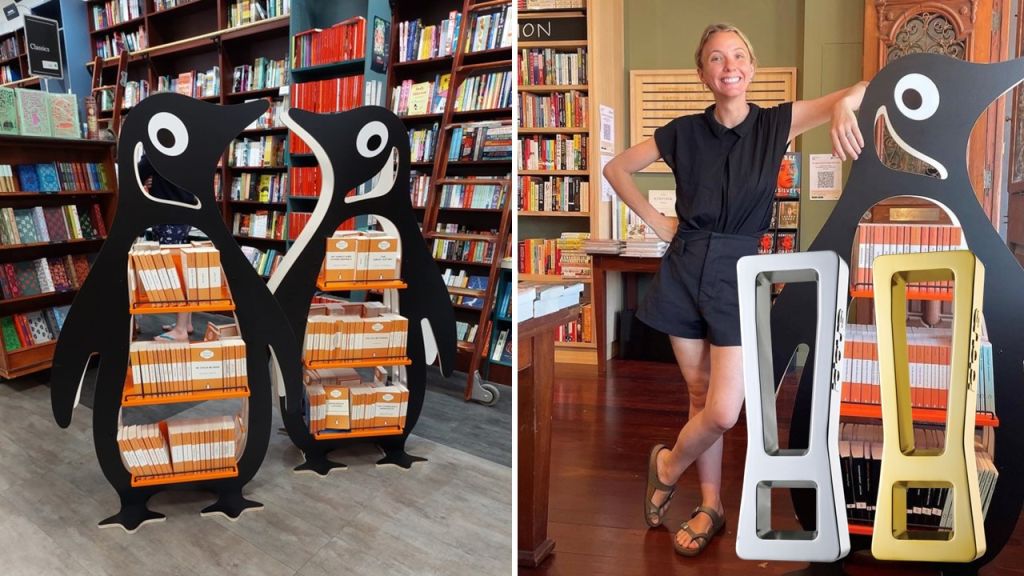 Penguin Books Display
Background
Since Penguin Books was founded in 1935, their paperback book was key to the publishing brands success. The 'Penguin' was created to be a "flippant but dignified" symbol. Today the logo continues to be at the heart of the company's brand strategy.
Market context
Summer 2021/22: Penguin Books was looking to find a new way to leverage consumer sentiment for the Penguin brand with a memorable display.
They were planning a marketing campaign; 'Penguin Lives Here' where this display could be used by bookstores as an indication that their store was home to the best books curated by the Penguin brand. 
Task 
Create an unforgettable display to become the brands hero in-store, tying social media activities to physical retail environment.
Brief 
Create theatre in-store around the Penguin brand. Supply bookstores with a unique display that they will keep in their windows/stores for years to come.
Leverage the Penguin brand logo.
Give Penguin books a home in one exciting location.
Use the display to ensure high visibility for their titles.
Provide bookstores with an iconic display, driving visibility for Penguin Books & create an exciting backdrop for shareable social media posting.
 Display challenges.
 Permanent display – 1+ years. 200 displays nationally.
Functional display to encourage stores to use it for many years & consider it as piece of furniture or permanent store fixture.
Large enough for display to become a key display feature in-store but not too big that it becomes a hinderance.
Easy for stores to assemble.
 Brand challenges.
Keep the iconic Penguin logo consistent with the brand, whilst making a multi-functional 3D display.
Create a universal display to fit the wide range of Penguin Books.
Make Penguin brand the focal piece of every store!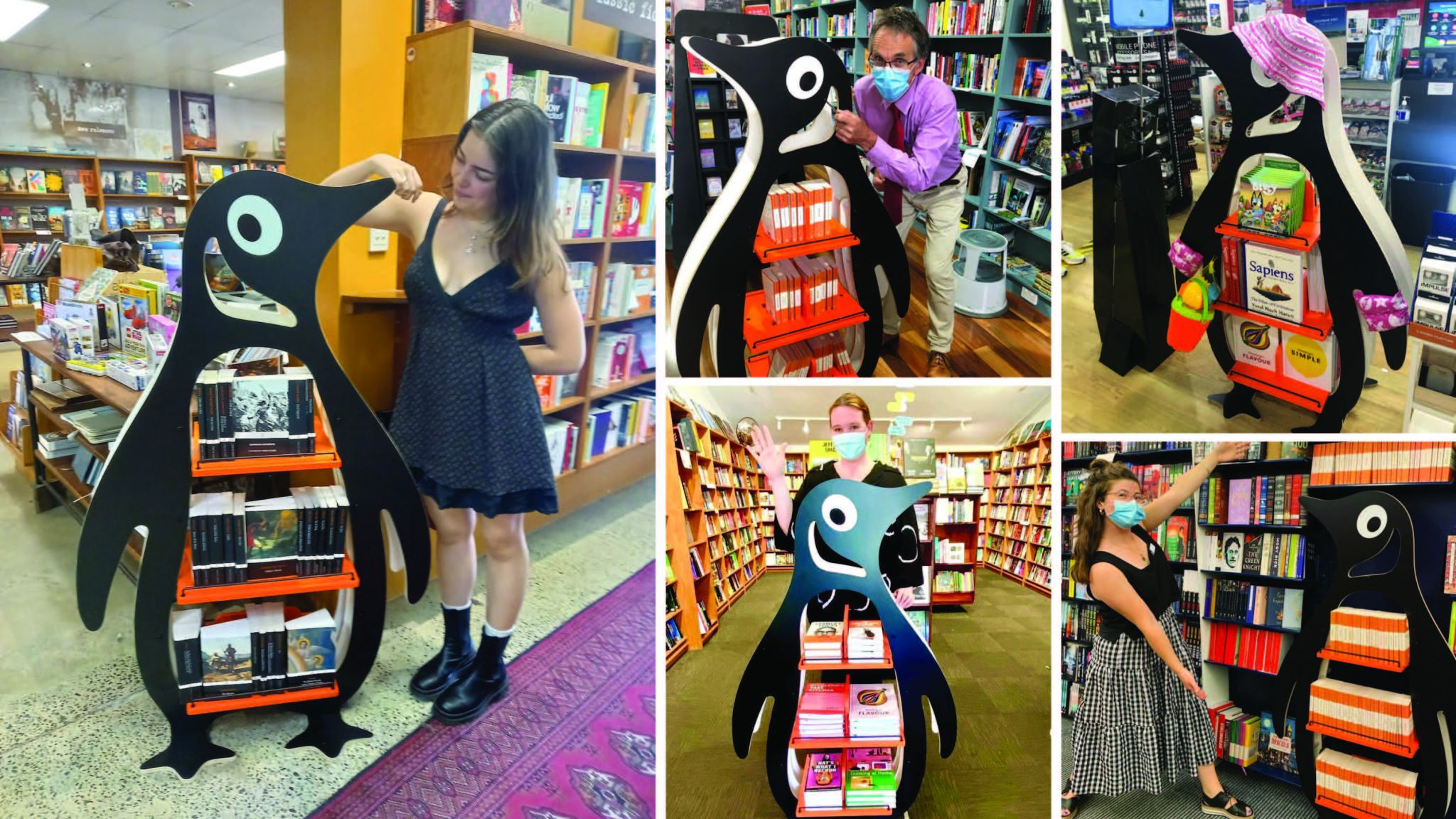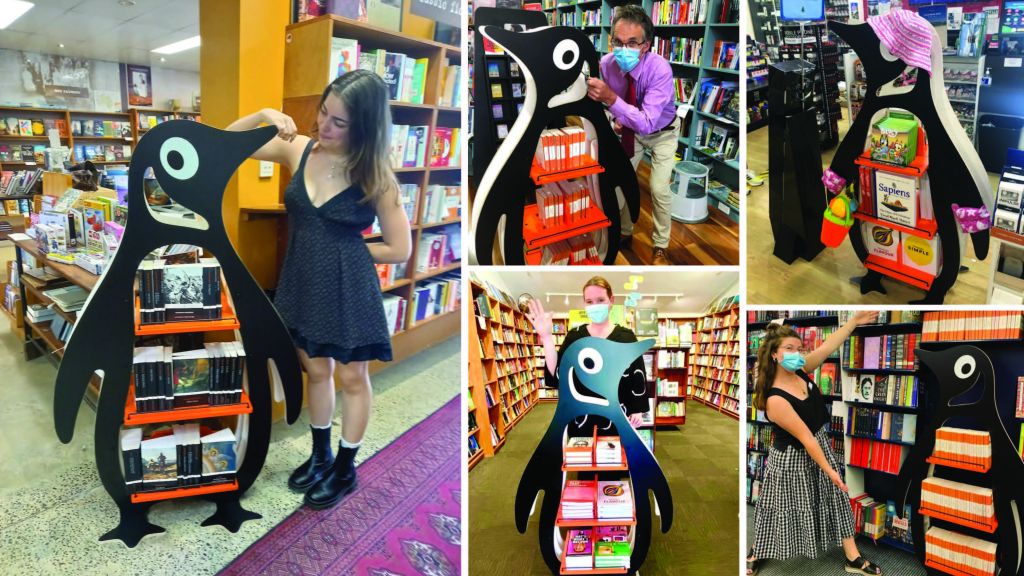 Results 
The Penguin Displays were launched into bookstores when businesses were roaring back into life post-lockdown life creating a celebratory feel in-store. Retailers have been able to leverage the power of the Penguin brand using the displays to drive customers into their stores whilst having a lot of fun merchandising them!
Win a Permanent Penguin social media competition.
Linked the displays with a powerful social media campaign to win the Penguin Books display.
Over 2.5 million impressions!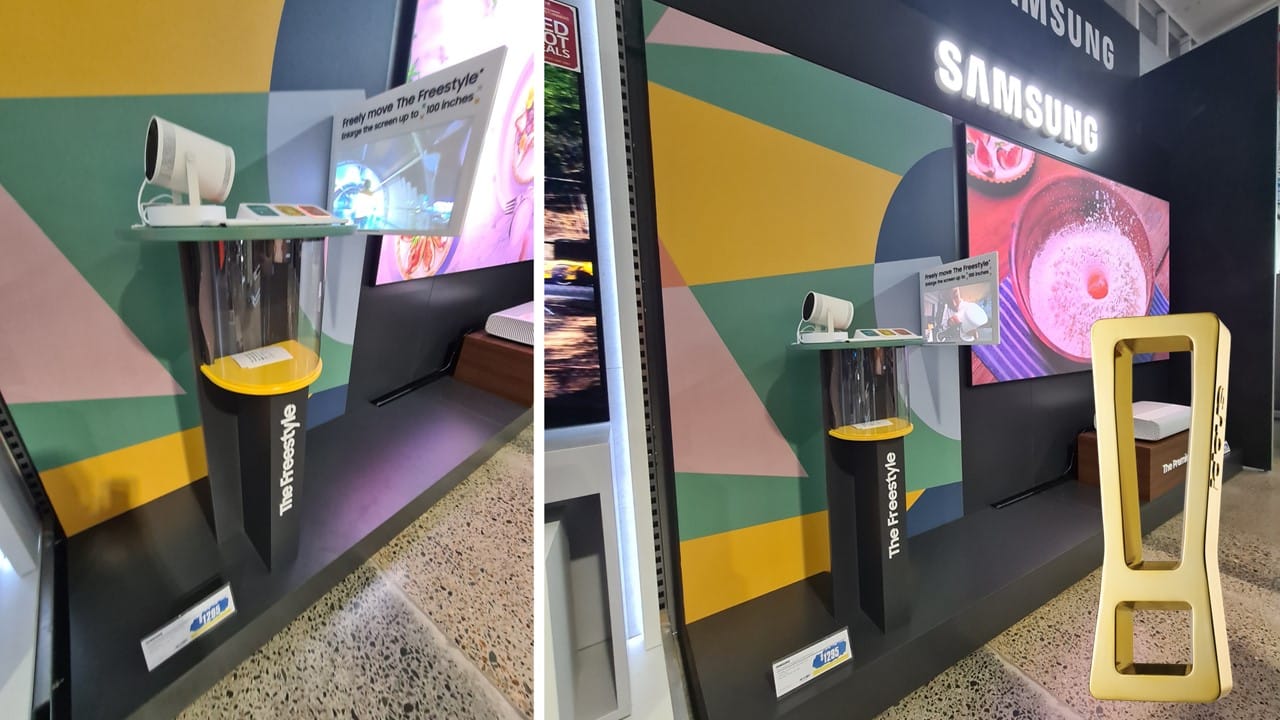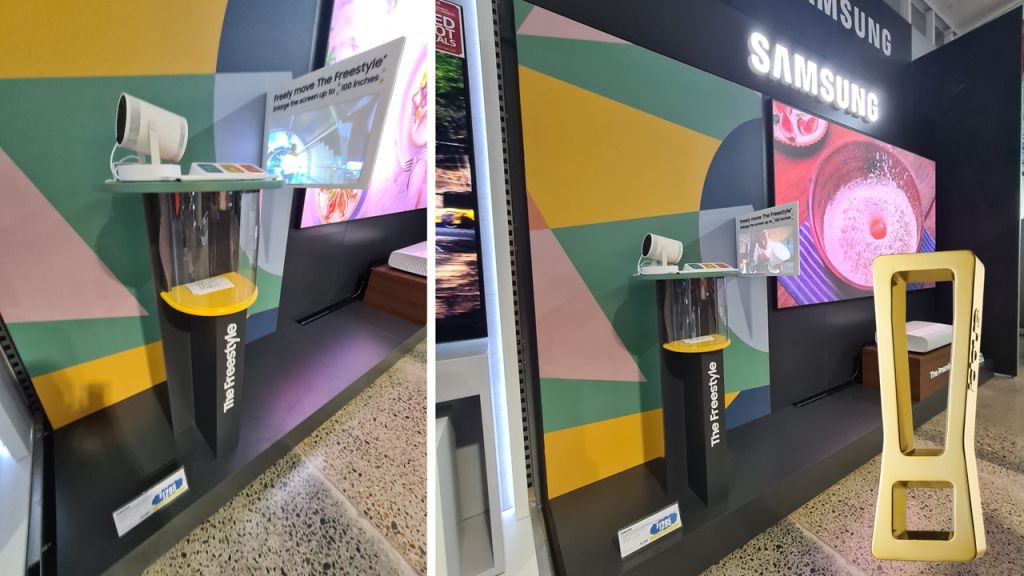 Samsung. The Freestyle Projector Displays
Recent years have changed the way we socialise, with many of us opting to partake in entertainment activities from the safety of our homes or outdoor smaller gatherings.
Samsung is constantly innovating the home entertainment experience and are leaders in creating solutions to address the changing market.
New product launch
Samsung's The Freestyle was released in 2022 – an ingenious portable 'Smart' projector that's capable of producing Full HD images at up to 100 inches in size.
Solution
Created a series of display solutions (8 design options suited to different environments) for the retail launch of The Freestyle into the Australian market.
3 x unique display designs to off-locate the product in Harvey Norman, JB Hi Fi, The Good Guys and Bing Lee.
3 x solutions to retrofit to existing Samsung projector displays.
2 x solutions adapted to the Samsung branded retail stores.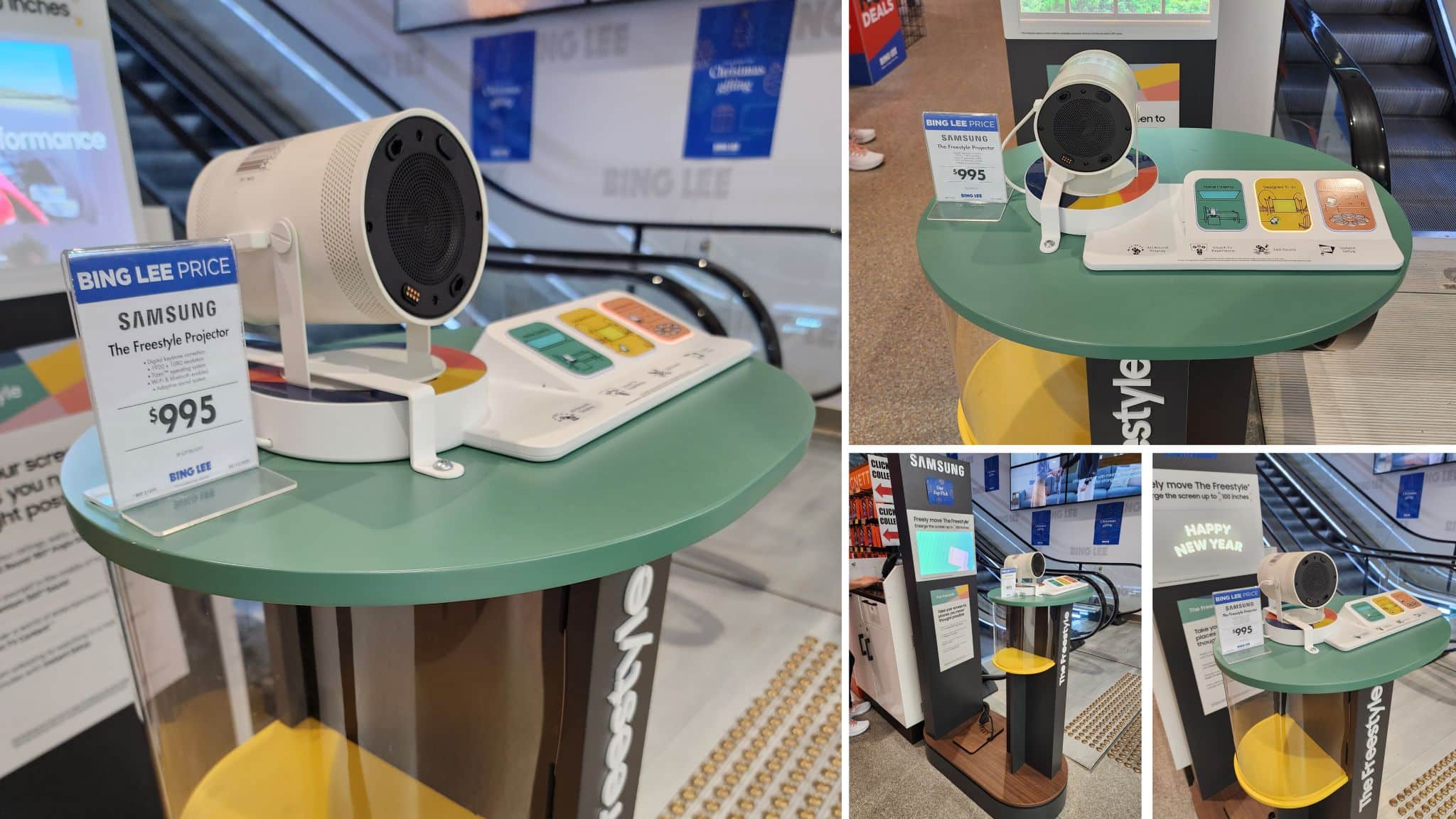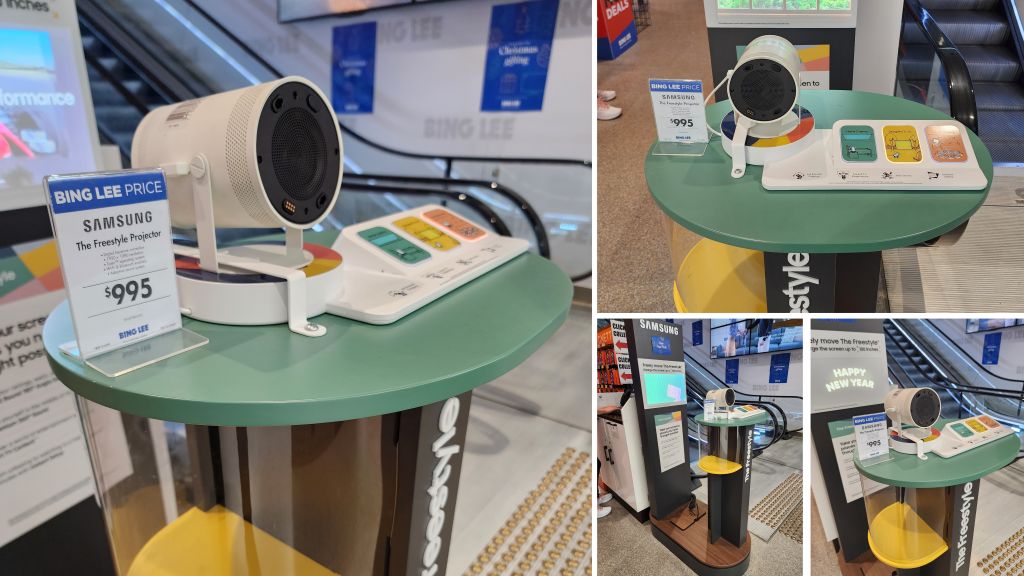 Results
Record breaking production and rollout with over 670 displays, 8 formats, 6 retailers produced in under 8 weeks from prototyping to live date.
Regional number 1 performing sub, significantly out-performing other subs in the region.
More than 1000-unit sales difference between next closest sub in the region each quarter.
What winning awards means to us
Winning in-store is the most important measure of success, but winning industry accolades allows us the opportunity to take a moment and share success with our amazing team and clients.
Thank you to our clients Penguin Random House Australia & New Zealand, Samsung Australia and Cheil Australia.
We're all about partnerships that drive innovation. Get in touch with our retail marketing specialists to talk about your next project!