Market leader WAHL launch pet grooming range into Petstock.
Since 1919, WAHL® Clipper Corporation has been passionate about designing the highest quality hair clipper tools for humans, so it's a no brainer that the innovators at WAHL® branch into a new hairy market, Pet Care!
Background
With over 29 million pets in Australia, Pet Care is one of the fastest growing markets, and another category boosted by the pandemic.
With the 'pet grooming products' market projected to grow from an estimated $141 million in 2020 to $276 million by 2025, the team at WAHL® were super excited at the prospect of launching their pet grooming range into the Petstock chain for the first time.
Spearheaded by the clipper and trimmer range, the Wahl® offering also includes brushes, combs, shampoos, treatments and all the accessories.
Our Role
Show them what's possible!
Many pet shoppers had no idea about the grooming products on offer, as pet clippers had little to no visibility in store.
The objective from WAHL® was to Engage and Educate.

The Brief
Create an eye-catching display to draw customers in to touch and hold the products for long enough to read the simple icon style graphics with the intuitive education points:
What type of pet do I have?
What is their fur type?
Which clipper is the best tool for the job?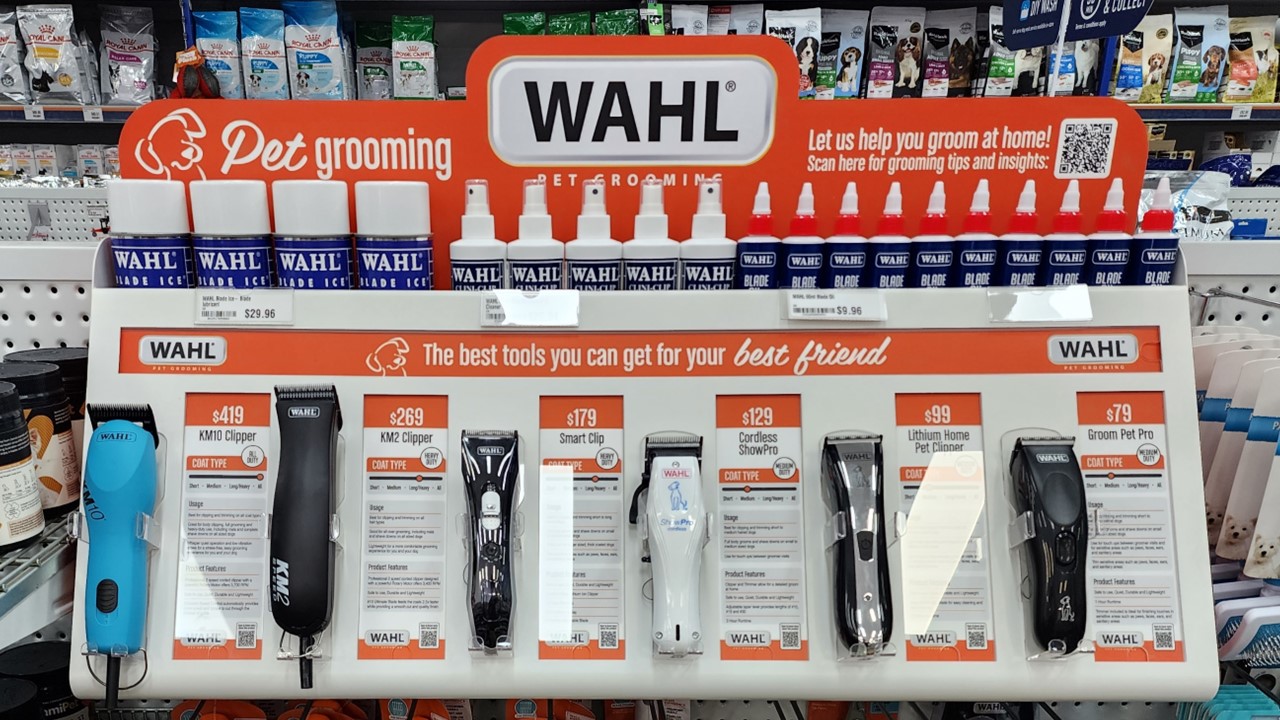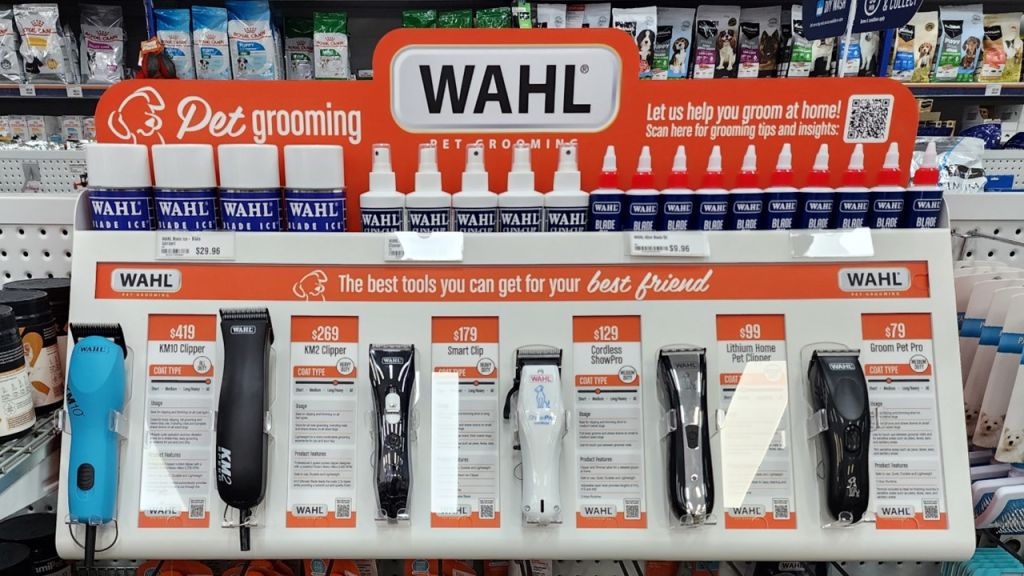 The Design
Our inviting, curvy and brightly branded permanent display gives the shopper an opportunity to interact with the brand and learn about the WAHL® product range.
Innovation: A clever id8 touch was the use of universal hanging brackets. The nature of Pet retail means that there are multiple types of racking and sizes across the channel. Our brackets means that the Wahl® Pet Grooming display can hang anywhere.
The Wahl® brand colour (orange) blocks the entire display bay, so it's clear that the WAHL® product range cascading beneath the colour-blocked display is part of the clipper family.
Whilst creating an on-shelf destination for the pet groomer, WAHL® have also created a unique story-telling display for Petstock staff to assist in product selections as well as recommending additional Wahl® Pet Grooming products to shoppers.
The Result

"We have just executed the Pet Clipper display to support our new range in Petstock stores. Feedback from the retailer and sales staff has been amazing!

They are loving how the WAHL brand jumps out. Our touch and feel clipper display generates engagement and supports the entire product range, making upsell easy and intuitive. Well done id8" – WAHL Trade Marketing team
Contact the team at id8 Studio to design an in-store display that assists shopper and retail teams alike.