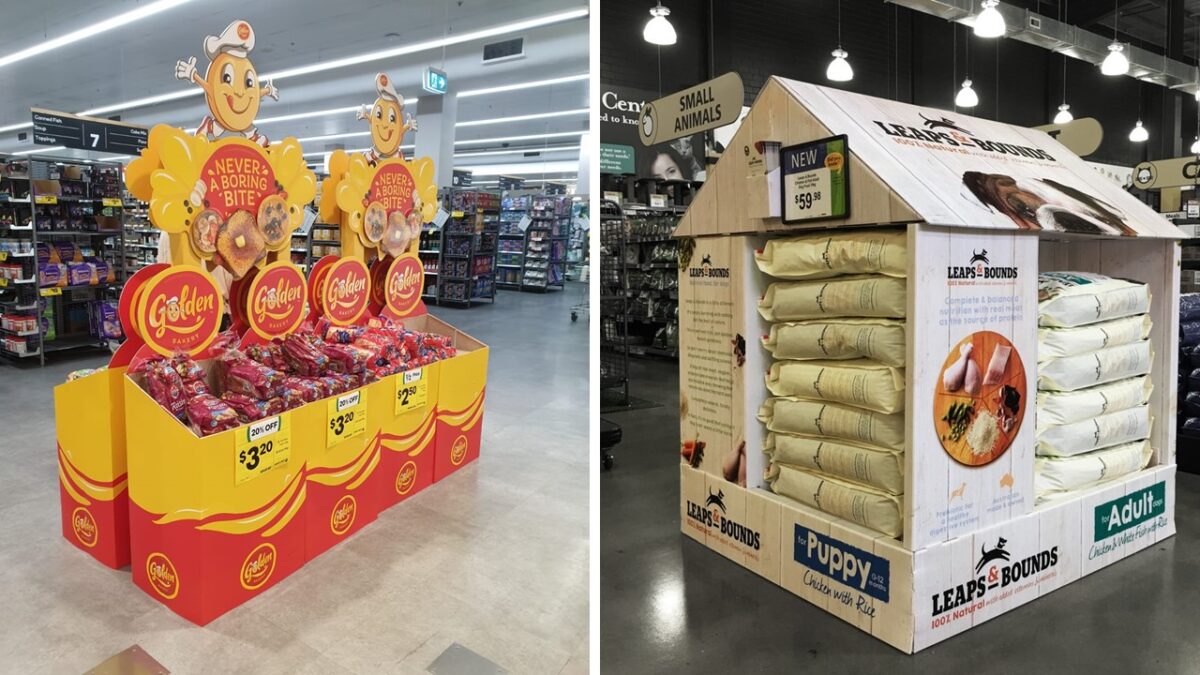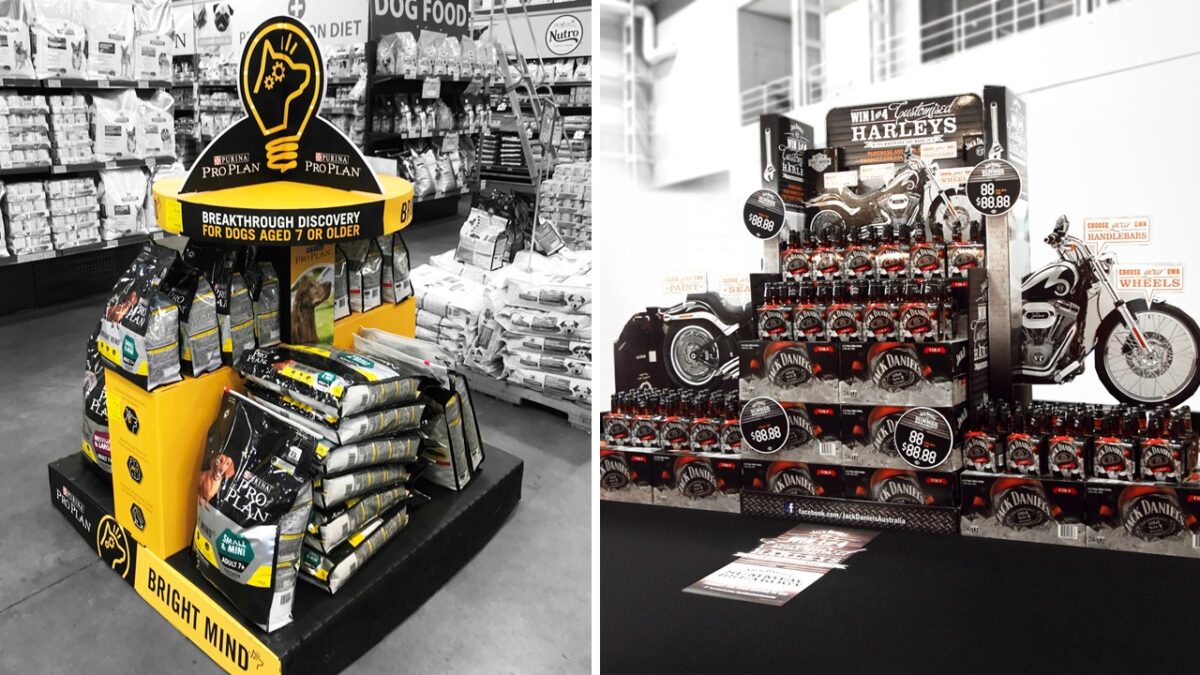 Making an impact in-store matters
Temporary displays can be used in creative ways that elevate your brand and disrupt shoppers in their path to purchase.
At id8 Studio we are always looking for that extra show stopping edge to talk to shoppers.
Whether it be through dynamic headers or more theatrical displays that connect brand and product to consumers, we have a solution for you to create that extra connection needed in today's busy retail environment.
Make an impact through sensory engagement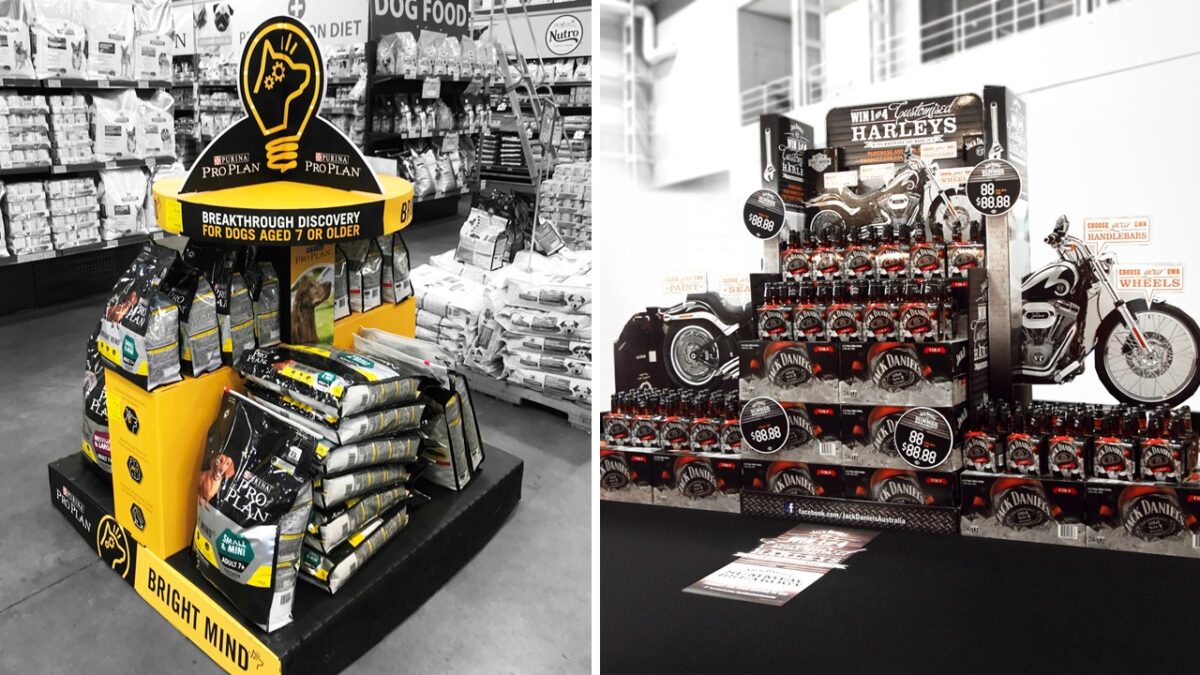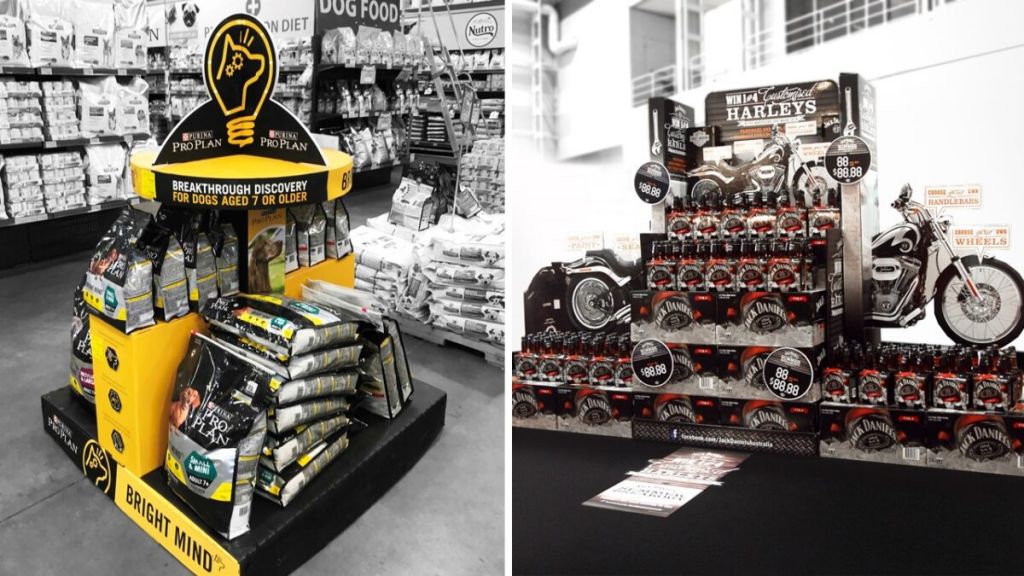 POS displays can create a positive on-shelf experience whilst triggering stimuli early; not leaving shopper engagement to chance.
Light, sound and motion are sensory tools that drive shoppers to be wowed, linger and learn.
Creating show stopping seasonal occasion displays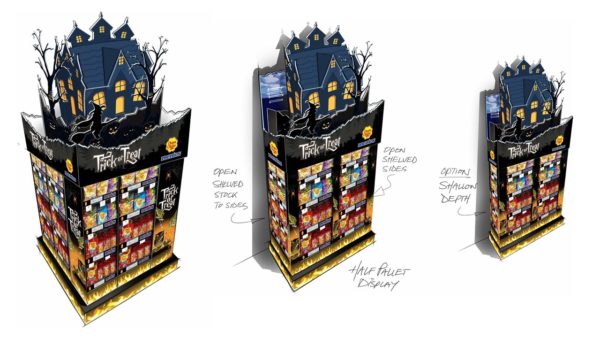 Occasions provide creative moments for retail marketers to have fun with and we see different trends prevalent for these special moments in the consumer calendar.
Halloween gets the imagination going! With spooky imagery and mystical themes, visual merchandising becomes the deciding factor that separates one retail display from another,  and has the ability to see brand switching.
Read more about the key design mechanisms to make a show stopping occasional display.
Look great in-store with assembly and activation ease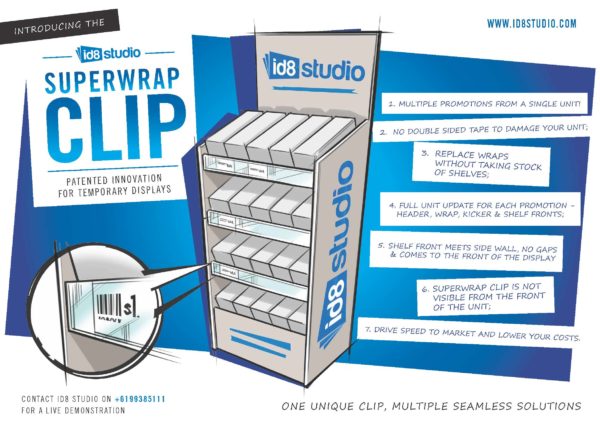 id8 Studio has patented a clip that enables us to focus on the design of a generic display, and simply update in store with a customisable dress-up kit that clips into the existing display.
The beauty is that what was once a temporary display, becomes semi-permanent marketing hero-piece that can be used across brands and activations, without throwing out the initial investment.
Learn more about Super Wrap and watch the video
Download PDF
id8 Studio – Temporary Displays
Talk to us about raising the bar with your next in store campaign.